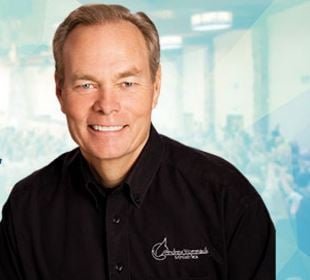 Andrew Wommack Devotional 28 February 2022 – More Than Just Words
Click HERE for Previous Devotional
Topic: More Than Just Words
Matthew 5:33-37, "But let your communication be, Yea, yea: Nay, nay: for whatsoever is more than these cometh of evil."
Text: Matthew 5:33-37
A person who has to swear or make a promise to validate his statements is a person whose word is no good. The thrust of Jesus' teaching here is that we should live in such a manner that no one would ever have to have additional proof that we are telling the truth. Our word should be our bond.
We have all heard the story of the young shepherd boy who cried wolf when there was no wolf until finally no one believed him when the wolf really came. Our lack of integrity in performing our word has the same effect on people today.
Very few people conduct business anymore with their word and a handshake. Even contracts are not sacred if an individual can afford a good enough lawyer. But this is not the way God intended it.
God has fulfilled every word He has ever spoken. We were created in His image and He planned for us to be the same way. Even our physical bodies respond adversely when we lie. That's why lie detectors work.
Today, commit yourself to be a new man or woman of your word. You will not only experience a new respect from others, but you will find the joy of a clear heart and mind.
This message was written by The Association of Related Ministries International (ARMI) is an extension of Andrew Wommack Ministries (AWM). ARMI is a unique partnership committed to providing resources to help like-minded ministers succeed in a spirit of excellence and to draw from the experience and expertise of both the AWM and Charis Bible College staff. (www.awmi.net).
Flatimes Notice Board: Until you are born again, God ever abiding presence will never be with you. You must be born again to enjoy continuous victory. Please say the displayed prayer below in faith:
Lord Jesus, come into my life. I accept You as my Lord and Personal Saviour. I believe in my heart You died and rose from the dead to save me. Thank You Lord for saving me, in Jesus name Amen.
If you just prayed the prayer of salvation online please send your testimonies and prayer request to info@awmi.net, 1-719-635-1111.