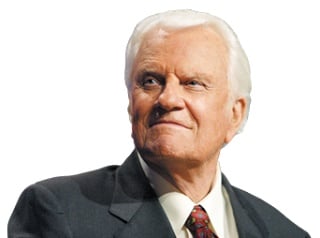 Billy Graham Devotional 1 December 2023 – The Broken Home
Click HERE for Previous Devotional
Topic: The Broken Home
"There is sin in their homes, and they are polluted to the depths of their souls. But I will call upon the Lord to save me—and he will." — Psalm 55:15,16 (TLB)
The broken home has become the number one social problem of America, and could ultimately lead to the destruction of our civilization. Since the basic unit of any society is the home, when the home begins to break, the society is on the way to disintegration. It is a threat to the American way of life. It does not make screaming headlines; but, like termites, it is eating away at the heart and core of the American structure.
It is high time that our so-called experts on marriage, the family, and the home turn to the Bible. We have read newspaper columns and listened to counselors on the radio; psychiatrists have had a land-office business. In it all, the One who performed the first marriage in the Garden of Eden and instituted the union between man and wife has been left out.
Prayer for the day:
I pray, Lord, for the homes in this beloved country. Without Your love and wisdom guiding us, our society will crumble.
Written by Billy Graham, Founder of Billy Graham Evangelistic Association(BGEA). BGEA exists to proclaim the Gospel of Jesus Christ by every effective means and to equip the church and others to do the same.
Flatimes Notice Board: Until you are born again, God ever abiding presence will never be with you. You must be born again to enjoy continuous victory. Please say the displayed prayer below in faith:
Lord Jesus, come into my life. I accept You as my Lord and Personal Saviour. I believe in my heart You died and rose from the dead to save me. Thank You Lord for saving me, in Jesus name Amen.
If you just prayed the prayer of salvation online please send your testimonies and prayer request to Toll-Free: 1-877-2GRAHAM (1-877-247-2426) Local: 1-704-401-2432.