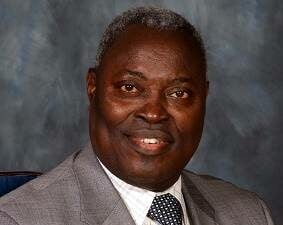 DCLM Daily Manna 10 December 2022 Devotional by Pastor W. F. Kumuyi — No Pranks With God
Click HERE for Previous MESSAGES by Pastor Kumuyi
TOPIC: No Pranks With God (DCLM Daily Manna 10 December 2022)
TEXT: 1 Kings 14:1-12 (KJV)
1 At that time Abijah the son of Jeroboam fell sick.
2 And Jeroboam said to his wife, Arise, I pray thee, and disguise thyself, that thou be not known to be the wife of Jeroboam; and get thee to Shiloh: behold, there is Ahijah the prophet, which told me that I should be king over this people.
3 And take with thee ten loaves, and cracknels, and a cruse of honey, and go to him: he shall tell thee what shall become of the child.
4 And Jeroboam's wife did so, and arose, and went to Shiloh, and came to the house of Ahijah. But Ahijah could not see; for his eyes were set by reason of his age.
5 And the Lord said unto Ahijah, Behold, the wife of Jeroboam cometh to ask a thing of thee for her son; for he is sick: thus and thus shalt thou say unto her: for it shall be, when she cometh in, that she shall feign herself to be another woman.
6 And it was so, when Ahijah heard the sound of her feet, as she came in at the door, that he said, Come in, thou wife of Jeroboam; why feignest thou thyself to be another? for I am sent to thee with heavy tidings.
7 Go, tell Jeroboam, Thus saith the Lord God of Israel, Forasmuch as I exalted thee from among the people, and made thee prince over my people Israel,
8 And rent the kingdom away from the house of David, and gave it thee: and yet thou hast not been as my servant David, who kept my commandments, and who followed me with all his heart, to do that only which was right in mine eyes;
9 But hast done evil above all that were before thee: for thou hast gone and made thee other gods, and molten images, to provoke me to anger, and hast cast me behind thy back:
10 Therefore, behold, I will bring evil upon the house of Jeroboam, and will cut off from Jeroboam him that pisseth against the wall, and him that is shut up and left in Israel, and will take away the remnant of the house of Jeroboam, as a man taketh away dung, till it be all gone.
11 Him that dieth of Jeroboam in the city shall the dogs eat; and him that dieth in the field shall the fowls of the air eat: for the Lord hath spoken it.
12 Arise thou therefore, get thee to thine own house: and when thy feet enter into the city, the child shall die.
KEY VERSE: "And Jeroboam said to his wife, Arise, I pray thee, and disguise thyself, that thou be not known to be the wife of Jeroboam; and get thee to Shiloh: behold, there is Ahijah the prophet, which told me that I should be king over this people" (1 Kings 14:2).
DCLM Daily Manna For Today MESSAGE:
History is the house of stories of people who ruined great opportunities with careless decisions. When providence granted them a platform to excel, they later abandoned the set terms, which would have guaranteed the continuance of what moved them to the limelight. They assumed an independence that pitched them against all that God stood for. That headed them for destruction, despite a promising start with the Lord.
Also Read: Open Heaven 10 December 2022 – God Controls Fruitfulness
Jeroboam's case is one of the most tragic in Scriptures. He led the ten tribes God gave him out of the divided kingdom of Israel into an idolatry that ran for generations from which Israel did not recover. While still living unrepentantly in sin, he sent his wife to seek help from the servant of the true God for his ailing son. He underrated the power of God to overrule the physical defects of His servants by asking his wife to hide her identity. But the Lord exposed them and delivered judgment upon them.
Man cannot play pranks with God. Once He sets the guidelines for us in our dealings with Him, He expects total compliance, not a partial one that would allow for a part-time relationship. He wants us to continue with Him the way we started with Him at Calvary. We must show commitment, consecration and consistency at every stage of the Christian journey.
We must not attempt to outwit the Lord by exploiting perceived physical challenges of His ministers. God is always there to fill up their lack and disabilities with more potent insights and strengths. Rather than try His seemingly weak servants, we should respect them as heaven's representatives.
THOUGHT FOR THE DAY:
It is dangerous to play tricks with God.
THE BIBLE IN ONE YEAR:
Isaiah 34-37
DCLM Daily Manna was written by Pastor W. F. Kumuyi; is the founder and General Superintendent of the Deeper Life Bible Church situated at KM 42 on the busy Lagos-Ibadan Expressway, Nigeria.
Flatimes' Notice Board: Until you are born again, God ever abiding presence will never be with you. You must be born again to enjoy continuous victory. Please say the displayed prayer below in faith:
Lord Jesus, come into my life. I accept You as my Lord and Personal Saviour. I believe in my heart You died and rose from the dead to save me. Thank You Lord for saving me, in Jesus name Amen.
If you just prayed the prayer of salvation online please send your testimonies and prayer request to HELP LINES: +234(8157991934, 8157991936, 8157991937) E-MAIL: ltm@deeperlifeonline.org