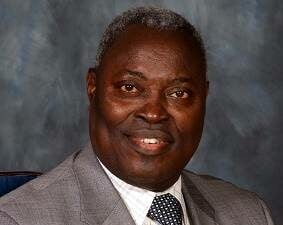 DCLM Daily Manna 25 May 2023 Devotional by Pastor W. F. Kumuyi — Light Up The World
Click HERE for Previous MESSAGES by Pastor Kumuyi
TOPIC: Light Up The World (DCLM Daily Manna 25 May 2023)
KEY VERSE: "And Ahab called Obadiah, which was the governor of his house. (Now Obadiah feared the LORD greatly" (1 Kings 18:3).
TEXT: 1 Kings 18:1-16 (KJV)
1 And it came to pass after many days, that the word of the Lord came to Elijah in the third year, saying, Go, shew thyself unto Ahab; and I will send rain upon the earth.
2 And Elijah went to shew himself unto Ahab. And there was a sore famine in Samaria.
3 And Ahab called Obadiah, which was the governor of his house. (Now Obadiah feared the Lord greatly:
4 For it was so, when Jezebel cut off the prophets of the Lord, that Obadiah took an hundred prophets, and hid them by fifty in a cave, and fed them with bread and water.)
5 And Ahab said unto Obadiah, Go into the land, unto all fountains of water, and unto all brooks: peradventure we may find grass to save the horses and mules alive, that we lose not all the beasts.
6 So they divided the land between them to pass throughout it: Ahab went one way by himself, and Obadiah went another way by himself.
7 And as Obadiah was in the way, behold, Elijah met him: and he knew him, and fell on his face, and said, Art thou that my lord Elijah?
8 And he answered him, I am: go, tell thy lord, Behold, Elijah is here.
9 And he said, What have I sinned, that thou wouldest deliver thy servant into the hand of Ahab, to slay me?
10 As the Lord thy God liveth, there is no nation or kingdom, whither my lord hath not sent to seek thee: and when they said, He is not there; he took an oath of the kingdom and nation, that they found thee not.
11 And now thou sayest, Go, tell thy lord, Behold, Elijah is here.
12 And it shall come to pass, as soon as I am gone from thee, that the Spirit of the Lord shall carry thee whither I know not; and so when I come and tell Ahab, and he cannot find thee, he shall slay me: but I thy servant fear the Lord from my youth.
13 Was it not told my lord what I did when Jezebel slew the prophets of the Lord, how I hid an hundred men of the Lord's prophets by fifty in a cave, and fed them with bread and water?
14 And now thou sayest, Go, tell thy lord, Behold, Elijah is here: and he shall slay me.
15 And Elijah said, As the Lord of hosts liveth, before whom I stand, I will surely shew myself unto him to day.
16 So Obadiah went to meet Ahab, and told him: and Ahab went to meet Elijah.
DCLM Daily Manna For Today MESSAGE:
Behaviourists and sociologists agree to a large extent that the environment can greatly condition and impact the character of an individual and influence his personality. If the environment in which one lives and functions is largely negative and corrupt, the likelihood is that it will produce negative and corrupt influences on such individual.
Also Read: DCLM Daily Manna 24 May 2023 — Where Has God Wronged You?
This accounts for the assertion of many people that it is impossible to have saints in a corrupt world. It confounds such theorists, therefore, to find saints who are truly uncorrupted by practices in the world. One of such examples is Obadiah in the courts of wicked Ahab. The Bible describes him as a man who feared the Lord greatly from his youth. Surprising is the fact that he could keep his faith in that corrupt court and refuse to bow his knees to Baal whom his principals worshipped. His integrity and aboveboard lifestyle must have earned him the trust of the king. However, more commendable is the fact that this righteous man could put his life and position at risk when he chose to hide and feed 100 prophets of God.
True saints endued with the grace of God can thrive as lilies no matter how dirty the mire of the environment in which they find themselves may be. Those who give excuse for being unable to live uprightly because of their careers and professions have not truly found grace.
Like Obadiah, some Christians occupy privileged position in the world. If you are one of such, ensure you use the position God has given you to protect and cater for His people, and promote His glory.
THOUGHT FOR THE DAY:
Do not let the dark world dim your light.
BIBLE IN ONE YEAR:
1 Samuel 10-11
Also Read: Open Heaven 25 May 2023 – The Internal Enemy
Deeper Life Daily Manna For Today 2023 was written by Pastor W. F. Kumuyi; is the founder and General Superintendent of the Deeper Life Bible Church situated at KM 42 on the busy Lagos-Ibadan Expressway, Nigeria.
Flatimes' Notice Board: Until you are born again, God ever abiding presence will never be with you. You must be born again to enjoy continuous victory. Please say the displayed prayer below in faith:
Lord Jesus, come into my life. I accept You as my Lord and Personal Saviour. I believe in my heart You died and rose from the dead to save me. Thank You Lord for saving me, in Jesus name Amen.
If you just prayed the prayer of salvation online please send your testimonies and prayer request to HELP LINES: +234(8157991934, 8157991936, 8157991937) E-MAIL: ltm@deeperlifeonline.org