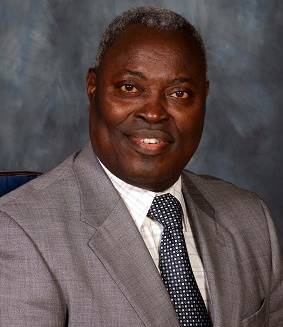 DCLM Daily Manna 31 March 2021 Devotional by Pastor W. F Kumuyi – ABUSING GOD'S MERCY
Click HERE for Previous MESSAGES by Pastor Kumuyi
TOPIC: Abusing God's Mercy (DCLM Daily Manna 31 March 2021)
TEXT: Exodus 9:27-35
27 And Pharaoh sent, and called for Moses and Aaron, and said unto them, I have sinned this time: the LORD is righteous, and I and my people are wicked.
28 Intreat the LORD (for it is enough) that there be no more mighty thunderings and hail; and I will let you go, and ye shall stay no longer.
29 And Moses said unto him, As soon as I am gone out of the city, I will spread abroad my hands unto the LORD; and the thunder shall cease, neither shall there be any more hail; that thou mayest know how that the earth is the LORD'S.
30 But as for thee and thy servants, I know that ye will not yet fear the LORD God.
31 And the flax and the barley was smitten: for the barley was in the ear, and the flax was bolled.
32 But the wheat and the rie were not smitten: for they were not grown up.
33 And Moses went out of the city from Pharaoh, and spread abroad his hands unto the LORD: and the thunders and hail ceased, and the rain was not poured upon the earth.
34 And when Pharaoh saw that the rain and the hail and the thunders were ceased, he sinned yet more, and hardened his heart, he and his servants.
35 And the heart of Pharaoh was hardened, neither would he let the children of Israel go; as the LORD had spoken by Moses.
KEY VERSE: "And when Pharaoh saw that the rain and the hail and the thunders were ceased, he sinned yet more, and hardened his heart, he and his servants." – (Exodus 9:34)
MESSAGE:
When anything is applied or used wrongfully, it becomes an abuse. This can apply to a privilege, a right or an opportunity.
Also See: OPEN HEAVEN 31 MARCH 2021 – DO NOT DESPISE PROPHECIES II
In our text, Pharaoh made a promise, which he never intended to keep. He broke his promise immediately after he had made it and brought more trouble upon his people. This shows that his repentance was not genuine. Pharaoh did lie intentionally; when confronted by trouble, he did everything to appease God but soon after, relapsed into his former evil mindset. He pretended to be submissive and repentant when calamity struck his land in order to escape the consequences but when his fear departed, he reneged on the promises earlier made. This is likened to the life of Saul, the first king of Israel who confessed to his own disgrace and the innocence of David but, as soon as he had escaped from the danger and was free from fear, he did not cease to persecute and pursue him. He was merely taking God's mercy for granted.
He who continues in sin because God is merciful is abusing His mercy. It will not be long before mercy turns against him. God's mercy is not for those who deliberately sin and think that He will always forgive. Do not be deceived by Satan to commit sin because of God's mercy. Doing this is like hurting one's bone because there is a surgeon in sight. Be careful not to abuse God's mercy. Those who do such will be punished without mercy.
The mercy of the Lord is upon them that fear Him (Psalm 103:17). If God were to always forgive and never punish, where is His justice? Do not take His mercy for granted and incur His wrath.
THOUGHT FOR THE DAY:
God will punish those who take His mercy for granted.
THE BIBLE IN ONE YEAR:
John 1-3
DCLM Daily Manna was written by Pastor William Folorunso Kumuyi; is the founder and General Superintendent of the Deeper Life Bible Church situated at KM 42 on the busy Lagos-Ibadan Expressway, Nigeria.
Flatimes' Notice Board: Until you are born again, God ever abiding presence will never be with you. You must be born again to enjoy continuous victory. Please say the displayed prayer below in faith:
Lord Jesus, come into my life. I accept You as my Lord and Personal Saviour. I believe in my heart You died and rose from the dead to save me. Thank You Lord for saving me, in Jesus name Amen.
If you just prayed the prayer of salvation online please send your testimonies and prayer request to HELP LINES: +234(8157991934, 8157991936, 8157991937) E-MAIL: ltm@deeperlifeonline.org