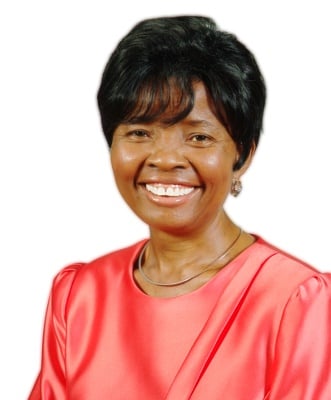 God Designed Your Home For Success By Pastor Faith Oyedepo
Click Here To Read Other Messages Written By Pastor Faith Oyedepo
Dear Reader,
You are most welcome to another inspirational edition of Family Forum. All through this month, I will be taking you through a topic which I titled: God Designed Your Home for Success.
It is God's desire that you succeed in your marriage and family life as a Christian. Success in all areas of life is God's will for you. But it does not come by chance, neither is it an accidental occurrence.
This week, I will be sharing with you, God's blueprints for a successful home. The Word of God says: For I know the thoughts that I think toward you, said the Lord, thoughts of peace, and not of evil, to give you an expected end (Jeremiah 29:11). God wants you to succeed. Whether you're preparing for marriage and a family, already married with a family, or the single head of a household, there are certain principles you must understand, in order to achieve that success. They are His blueprints. Let us examine some of them:
Marriage was God's Idea
I want you to know that God was the One who brought the idea of marriage. It is His desire to see your marriage succeed. For the first time in scripture, we notice God saying something in creation was not good (Genesis 2:18). This scripture clearly shows that marriage was God's idea. At this time, Adam didn't even realize he was alone. If marriage is God's idea, then it must be good, honorable, and possess the ability to work well.
The Word of God says: And the Lord said, it is not good that the man should be alone; I will make him an help meet for him (Genesis 2:18). This means that what God wants in your marriage is nothing but good. "VERY GOOD" should be the description of the experience you are having in your home and family life as a Christian.
However, some families feel that God has forsaken them, that He does not care about their case and that all hope seems lost. Well, I have good news for you. God is not against you, and your situation is not hopeless. It is important for you to know that God delights in the family unit and He has designed it for success. This is evident because He (God) instituted marriage and family life.
When He did so, His plan was for a peaceful and fulfilling home. It was clear from the Word of God that family life is not only meant to be just a good experience for the Christian, but a very good one. The Word of God says: And God saw every thing that he had made (including family life), and, behold, it was VERY GOOD… (Genesis 1:31).
Marriage Is God's by Design
After God allowed Adam to recognize that he was alone, the scripture revealed God's design for the marriage relationship. Adam realized where his wife came from, that she was a part of him, and that she was given priority above everything else other than his relationship with God. The Word of God says: And Adam gave names to all cattle, and to the fowl of the air, and to every beast of the field; but for Adam there was not found an help meet for him. And the Lord God caused a deep sleep to fall upon Adam, and he slept: and he took one of his ribs, and closed up the flesh instead thereof; And the rib, which the Lord God had taken from man, made he a woman, and brought her unto the man (Genesis 2:20-22).
After God made man He knew man needed a companion. So, He said to Himself, "It is not good that man, should be alone; I will make a helper fit for him".
The Word of God says: So the Lord caused a deep sleep to fall upon man, and while he slept took one of his ribs and closed up its place with flesh; and the rib which the Lord had taken from the man he made into woman and brought her to the man." Then the man said, This at last is bone of my bones and flesh of my flesh; she shall be called woman, because she was taken out of man. Therefore a man leaves his Father and Mother and cleaves to his wife, and they become one flesh (Genesis 2: 18, 21-24).
Marriage Is Designed To Work
God created marriage, He also provided a set of instructions to go along with this product. If we follow the instructions in the manual (The Bible), we can be sure that the product will work, and provide years of satisfaction to those who follow them. The Word of God says: Submitting yourselves one to another in the fear of God. Wives, submit yourselves unto your own husbands, as unto the Lord. For the husband is the head of the wife, even as Christ is the head of the church: and he is the savior of the body (Ephesians 5:21-23).
Marriage is a Gift from God
Marriage is the oldest institution known to man. It dates back to creation and the Garden of Eden. God Himself performed the first marriage ceremony. He also gave away the first bride. On the sixth day of creation, having made the world a home for man, God said: … Let us make man in our image, after our likeness; and let them have dominion over the fish of the sea, and over the birds of the air, and over the cattle, and over all the earth, and over every creeping thing that creeps upon the earth (Genesis 1:26).
Your home is designed for success. This truth must be appreciated, in order for it to be appropriated. God bless you. Stay blessed till next week!
Success in marriage begins by surrendering your life to Christ. If you are ready to surrender your life to Christ, please say this prayer:
Lord Jesus Christ, I come to You today. I am a sinner. Forgive me of my sins and cleanse me with Your Blood. Deliver me from sin and Satan to serve the living God. I accept You as my Lord and Saviour. Make me a child of God today. Thank You for accepting me into Your Kingdom.

Congratulations!  You are now born-again! Till I come your way next time, please call or write, and share your testimonies with me through: E-mail: counselling@faithoyedepo.org, Contact@faithoyedepo.org; Tel.  No: 08141320204; 07026385437.
For more insight, these books authored by me are available at the Dominion Bookstores in all the Living Faith Churches and other leading Christian bookstores:
Making Marriage Work
Marriage Covenant
Building A Successful Home and Success in Marriage (Co-Authored).