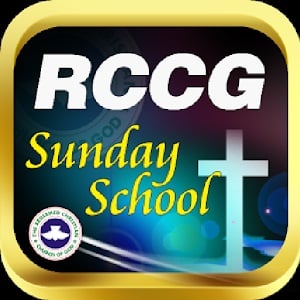 RCCG Sunday School Teens Teacher's Manual 29 September 2019 – When God Shows His Glory (Lesson 5)
Click HERE for Previous RCCG Manual
TOPIC: When God Shows His Glory
BIBLE TEXT: Exodus 33:17-23
17 And the LORD said unto Moses, I will do this thing also that thou hast spoken: for thou hast found grace in my sight, and I know thee by name.
18 And he said, I beseech thee, shew me thy glory.
19 And he said, I will make all my goodness pass before thee, and I will proclaim the name of the LORD before thee; and will be gracious to whom I will be gracious, and will shew mercy on whom I will shew mercy.
20 And he said, Thou canst not see my face: for there shall no man see me, and live.
21 And the LORD said, Behold, there is a place by me, and thou shalt stand upon a rock:
22 And it shall come to pass, while my glory passeth by, that I will put thee in a clift of the rock, and will cover thee with my hand while I pass by:
23 And I will take away mine hand, and thou shalt see my back parts: but my face shall not be seen.
Click HERE for Open Heaven 29 September 2019
MEMORY VERSE: "And he said, I beseech thee, shew me thy glory." – Exodus 33:18
LESSON AIM: To teach the teens why they need the glory of God.
CENTRAL TRUTH: God can show us His glory.
INTRODUCTION: Moses had an encounter with God while he was leafing the children of Israel. He came to a point whereby he needed to be assured of God's presence with them. Despite, the fact that God told him, His presence will go with them, Moses still said to God "I beseech thee, she's me thy glory". There are times we may find ourselves at such crossroads. Just like Moses cried to God, you too can ask Him to show up in your situation.
STUDY GUIDE:
A. Study Moses' Experience:
1 He made a request that God should show him His glory. Exodus 33:18
2 All his requests were granted. Exodus 33:17.
3 He obtained God's mercy. Exodus 33:19.
4 He saw what no man had seen before. Exodus 33:20-23.
5 God gave him commandments. Exodus 34:4.
6 His life never remained the same.
B. What Happens When God Shows His Glory?
1 We will experience His goodness. Exodus 33:19
2 Deliverance: as in the case of the children of Israel.
3 The dead comes back to life. John 11; Luke 7:12-15.
4 There is healing. John 5:2-8
5 There is a breakthrough. Luke 5:4-6
6 Teenagers to mention many more things that can happen when God shows His glory.
LIFE APPLICATION: When God shows His Glory in your life, be careful to never share His glory. Always return all glory back to Him. The consequence is found in the story of Herod. Acts 12:21-23. The point is, there is no way God will be involved in the life of a man and His glory will not be seen. But the man must always be conscious of the fact that if he is able yo achieve anything, he owes it all to Him.
DISCUSSION:
Discuss the things that can hinder God from showing His glory in our lives.
INVITATION: Invite God into your life and you will see His glory. Prov. 3:5-6.
CONCLUSION: We can provoke God to show His glory in our lives. Like Solomon did when he offered a thousand offerings unto the Lord. The bible says God appeared to Him in the night and gave him a blank cheque. 1 Kings 3:4-5. You too can make God to show up in your life through your worship, service unto God, giving to the Lord, love for the brethren, etc.
DEVOTION FOR THE WEEK
SUNDAY: Psalm 32:1-8 – Forgiveness
MONDAY: Proverbs 14:30-35 – Values of Life
TUESDAY: Ecclesiastes 8:2-9 – Obey Authority
WEDNESDAY: Proverbs 9:9-11 – Obey Instructions
THURSDAY: Isaiah 40:25-31 – Ways of God
FRIDAY: Psalm 31:1-10 – Trust in God
SATURDAY: Ecclesiastes 11:1-6 – Value of Diligence
Sunday School Hymn
O Sunday School, on the Lord's day,
O how I love Thee well,
I am happy, it makes me glad
To rejoice at Thy birth.
O Sunday School, on the Lord's day,
Thy friend friendship suits me well,
Both young and old will sing Thy song,
We long for Sunday School.
O Sunday School, on the Lord's day,
Christ was Thy first teacher,
The Holy Spirit, great teacher,
Does manifest in thee.
O Sunday School, on the Lord's day,
This testimony is sure,
That God, the Father Almighty,
Poured His blessing on Thee.
O Sunday School, on the Lord's day,
Though the sun be so bright,
Or if the clouds be black with rain,
I'll be in Sunday School.
O Sunday School, on the Lord's day,
I rejoice to see Thee,
Will thou pass over me today?
Without my being blest?