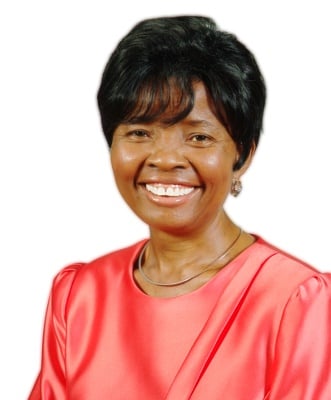 The Home: An Institution For Child Training (5) by Pastor Faith Oyedepo
Click HERE for Previous MESSAGES by Pastor Faith Oyedepo
TOPIC — The Home: An Institution For Child Training (5)
Dear Reader,
This week, as we round off this teaching, I will be examining The Power of Prayer in the process of child-training and Tips for Effective Child Training.
Prayer is a spiritual weapon that can be used to instill discipline in children. Prayer power makes child training easy, because it moulds them spiritually. As a Christian parent, who desires disciplined children, you must spend time to pray with and for your children daily.
The Bible says: …The effectual prayer of a righteous man availeth much (James 5:16).
Mother Wesley, the mother of John and Charles Wesley, was a woman of prayer. She spent time praying for her children. No wonder, her children were foremost among the people who changed and affected their world positively, with impacts that are still being felt today. You can also do the same because your children need prayers. Do not faint in praying for them, because prayer changes people.
Also Read: The Home: An Institution For Child Training (4) by Pastor Faith Oyedepo
If you put this tool to work, disciplining your children will become the easiest thing to do. I will like to say here that there is no way you can discipline your children if you are not disciplined yourself. It is my prayer that God will grant you grace to take responsibilities toward your children. You will not fail in Jesus' precious name!
Some Tips for Effective Child Training
Begin to say bedtime prayers to your children at a very tender. You will be amazed how quickly they pick them up and begin to pray with you!
Help them to know Jesus as early as possible.
Read stories from children's Bible of their age group to them. Family time of sharing Bible stories can be a wonderful experience.
Be very patient with your children.
Always build confidence in your child.
Listen to them; don't just hear what they are Give them your attention and direct eye contact when they speak to you. Your children will let you know what challenges they have, and what you may need to bring to the Lord in intercessory prayer for them. This is such an important way to show how much you value them; and you will also teach them to pray for others.
Watch over your children diligently! Know where they are, who they associate with, what they are watching on T.V., the kind of music they are listening to. Get involved and stay involved. Train them with good Christian moral values.
Give your children responsibility early in life. Children love to "help" at a very early age. At first, they may not do things the way you want; but they grow up to be self-reliant and dependable.
Teach them to respect proper authority.
Keep control over the home! Your children must know who is in control.
Nothing delights a child more than praise from his parents. Let them know just how much you appreciate them whenever they do wonderful things.
Spend time with your children. Get down to their level and see things from their perspective. Seek to have as much family time as you can; crack jokes and laugh with them because proper humour is good for the soul (Proverbs 17:22).
Study your children to know who they really are, what they love, etc. Bring out the good whenever possible and try to re-shape any tendency towards bad behaviour. Every child is a masterpiece from God.
Keep your marriage together! Children need parents who love each other! If you grew up in a home where your parents did not get along, whether divorced or not, you have probably realised later in life the devastating results in your own personal life. However, you can overcome this.
Do not leave your children behind when going to Church or Christian gatherings at whatever age or stage. The Church is also a good institution for learning.
Do you need God's grace in your life? Then surrender your life to Christ. This is by confessing your sins and accepting Jesus as your personal Saviour and Lord. If you are set for it, please say this prayer: Dear Lord Jesus Christ, I come to You today. I am a sinner. Forgive me my sins and cleanse me with Your Blood. I accept You as my Lord and personal Saviour. Make me a child of God today. Thank You for delivering me from sin and satan to serve the living God and thank You for accepting me into Your Kingdom.
Congratulations! If you prayed this simple prayer of faith with me, you are now born again and a child of God. He loves you and will never leave you. Read your Bible daily, obey God's Word and seek Christian fellowship (John 14:21).
With this, you are guaranteed all-round rest and peace in Jesus' Name! Call or write to share your testimonies with me through contact@faithoyedepo.org, 07026385437 OR 08141320204.
For more insight, these books authored by me are available at the Dominion Bookstores in all Living Faith Churches and other leading Christian bookstores: Raising Godly Children, Understanding Motherhood, Building A Successful Family and Success in Marriage (Co-Authored).
Pastor Faith Oyedepo is the wife of Bishop David Oyedepo, the founder of the Living Faith Church Worldwide a.k.a. Winners' Chapel, and Senior Pastor of Faith Tabernacle, Canaanland, Ota, Nigeria.