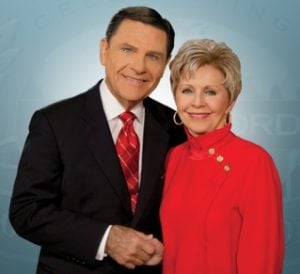 Kenneth Copeland Devotional 10 June 2022 – Develop the Love
Click HERE for Previous Devotional
Topic: Develop the Love
And what this love consists in is this: that we live and walk in accordance with and guided by His commandments (His orders, ordinances, precepts, teaching). This is the commandment, as you have heard from the beginning, that you continue to walk in love [guided by it and following it]. – 2 John 1:6, The Amplified Bible
Quite simply, God says love is keeping His commandments. That brings love out of the indefinite into something explicit. But God has done more than define love for you. He's given you instructions so that you can know how to love as He loves. By giving you His Word, God has given you His love manual in black and white. All you have to do is follow it and you'll be walking in love.
If you've made Jesus Christ the Lord of your life, you've already taken the first step of obedience. The love of God has been born within you. But, unless you take steps to develop it, that love will remain hidden within you. Love works in much the same way as the force of faith. Like faith, love becomes active through knowledge of the Word.
Become love conscious by confessing and acting on God's Word today. As you meditate these scriptures, see yourself living the love life. See yourself walking in accordance with and guided by the commandments of Jesus. Develop the love He has hidden in you.
Scripture Reading: 1 John 2:3-11
This message was written by Kenneth and Gloria Copeland, the leader of the Kenneth Copeland Ministries (www.KCM.org) that specializes in teaching principles of bible faith – prayer, healing, salvation and other biblical topics.
Flatimes Notice Board: Until you are born again, God ever abiding presence will never be with you. You must be born again to enjoy continuous victory. Please say the displayed prayer below in faith:
Lord Jesus, come into my life. I accept You as my Lord and Personal Saviour. I believe in my heart You died and rose from the dead to save me. Thank You Lord for saving me, in Jesus name Amen.
If you just prayed the prayer of salvation online please send your testimonies and prayer request to +1-817-852-6000