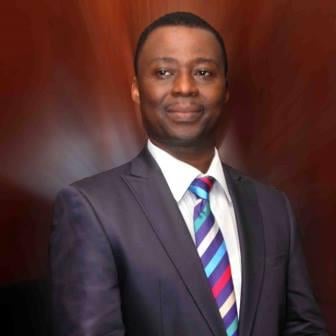 MFM Mountain Top Life Daily Devotional 21 May 2020 By Dr. D.K Olukoya – Your Personal Preparation
Click HERE for Previous MESSAGES by Pastor D.K. Olukoya
TOPIC: Your Personal Preparation (Mountain Of Fire and Miracle Ministries, MFM Daily Devotional 21 May 2020)
BIBLE IN ONE YEAR: Jeremiah 30-31
FIRE SCRIPTURE: Isaiah 21:5; Isaiah 57:14; Isaiah 62:10 (KJV)
Isaiah 21:5:
5 Thou shalt bring down the noise of strangers, as the heat in a dry place; even the heat with the shadow of a cloud: the branch of the terrible ones shall be brought low.
Isaiah 57:14:
14 And shall say, Cast ye up, cast ye up, prepare the way, take up the stumblingblock out of the way of my people.
Isaiah 62:10:
10 Go through, go through the gates; prepare ye the way of the people; cast up, cast up the highway; gather out the stones; lift up a standard for the people.
MEMORY VERSE: "And the rest of the men which were not killed by these plagues yet repented not of the works of their hands, that they should not worship devils, and idols of gold, and silver, and brass, and stone, and of wood: which neither can see, nor hear, nor walk:" – Revelation 9:20
MOTIVATIONAL QUOTE:
Reach up to God. Do not pattern your life after those that failed. You will not fail if you are climbing high. You cannot fall if you are down.
PRAISE WORSHIP: Take a worship song as led by the Holy Spirit
PROPHETIC WORD FOR TODAY:
THAT POISON YOU HAVE SWALLOWED UNCONSCIOUSLY THAT IS MOVING IN YOUR BODY LIKE SERPENT WANTING TO CHOKE YOUR BREATH, YOU THE SERPENT HIDING, YOUR TIME IS UP, GET OUT FROM THAT BELLY IN THE NAME OF JESUS.
The MESSAGE:
I have discovered that the level of success which you attain in life is determined by your degree of preparation. In my academic pursuits at home and abroad, I put lots of effort in preparing myself for my academic work. The results obtained have remained records that are hard to beat. You must prepare adequately if you want to achieve outstanding success. Many people are not ready to kill their Goliath, because they have failed in the school of rehearsal. Herein lies a great problem.
Also Read: Open Heaven 21 May 2020 – It Is Finished!
In the divine school of preparation, until you have passed a subject, you will not receive an honorary pass. When you are in the school of divine preparation, God might want to cut off the spirit and the manifestation of anger from you. If you don't pass well in that school, that anger will keep getting you into a mess. A lot of people are grappling with their rehearsal now; and they think it is a problem. Whereas, they ought to imbibe the lessons which the Lord wants them to learn.
Anybody who has produced anything worthwhile must have put in long years of preparation before achieving the goal. God's dealing takes time. He has to fortify you before He commits great things into your hands. It is crime for a man who is not ready when his time comes. It is your private preparation that will lead you to public manifestation. The more successful you are in the school of divine preparation, the more impact you are going to make. When you are a failure in the school of preparation, you are likely to be a failure when you are released to the field.
Before David could manifest, he rehearsed in the field with his sheep. He fought with lions and bears. He fought in the wilderness before he could face Goliath. David was already a small boy of warfare by the time he got to the war-front when he defeated Goliath. He did not wake up one day to fight Goliath. He had passed through the school of divine preparation with zeal, patience and concentration.
PRAYER POINTS:
MORNING
Every arrow of untimely death fashioned against my life, go back to your senders, in the name of Jesus.
Every power digging grave for me, enter therein, in the name of Jesus.
Vehicle of my transportation shall not become my coffin, in the name of Jesus.
EVENING
I shall not journey into death, in the name of Jesus.
Every snare of death set up for my life, catch your, in the name of Jesus.
There shall be no sorrow of death in my family, in the name of Jesus.
Every shadow of death assigned against my life, scatter, in the name of Jesus.
MOUNTAIN TOP LIFE is a daily devotional by Dr. D.K Olukoya (General Overseer, Mountain of Fire and Miracle Ministries, Worldwide)
30 DAYS PRAYER RETREAT DAY 29 (Thursday May 21, 2020)
VICTORY OVER THE NOISOME PESTILENCE
Confession: Psalm 91
Prayer Points
589.Lord, remove the garment of debt from the lives of the congregation, in the name of Jesus.
590.Lord, remove the garment of death and sorrow from the lives of the congregation, in the name of Jesus.
591.Every tree that fear has planted in the lives of the congregation should be uprooted, in the name of Jesus.
592.I command all hidden sicknesses to depart from my life, in the name of Jesus.
593.Blood of Jesus, Holy Ghost fire, detoxify my body, in the name of Jesus.
594.I receive divine immunity against all sorts of sicknesses, in the name of Jesus.
595.My Father, let the mischievous device of the enemy backfire, in the name of Jesus.
596.God, let them be desolate that laugh me to scorn, in Jesus' name.
597.Father, let the arms of the wicked be broken, in the name of Jesus.
598.Father, let fire go before me and burn up my enemies round about, in the name of Jesus.
599.Lord, let their swords enter into their own hearts and let their bows be broken, in the name of Jesus.
600.Lord, let the enemy sink in the pit they have made, in Jesus' name.
601.Lord, let not the hand of the wicked prosper in my life, in Jesus' name.
602.My Father, let them be clothed with shame and dishonour that magnify themselves against me, in the name of Jesus.
603.Father, let my enemies be clothed with shame, in the name of Jesus.
604.Father Lord, let the rivers of my enemies be turned into wilderness, in the name of Jesus.
605.Agenda of wasters for our land, be nullified with the blood of Jesus, in the name of Jesus.
606.You dark stronghold in charge of sickness and disease in our land, fall down and die, in the name of Jesus.
607.We use the blood of Jesus to sanitize our land and cleanse it from every coven-sponsored sickness and disease, in the name of Jesus.
608.Thou dragon power behind this pestilence, we bury you forever by the power in the blood of Jesus, in the name of Jesus.
609.Strongman behind this pandemic, we bind and cast you out of our nation, in the name of Jesus.
Flatimes Notice Board: Until you are born again, God ever abiding presence will never be with you. You must be born again to enjoy continuous victory. Please say the displayed prayer below in faith:
Lord Jesus, come into my life. I accept You as my Lord and Personal Saviour. I believe in my heart You died and rose from the dead to save me. Thank You Lord for saving me, in Jesus name Amen.
If you just prayed the prayer of salvation online please send your testimonies and prayer request to ecounselling@mountainoffire.org, +234 (803) 078-0919 OR +234 (817) 363-1657.