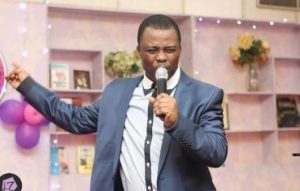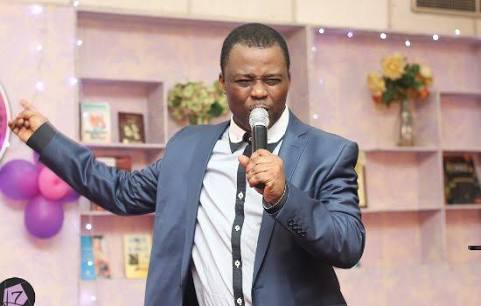 MFM Mountain Top Life Daily Devotional 25 September 2018 By Dr. D.K Olukoya – Lessons from the Call of Joshua
TOPIC:
Lessons from the Call of Joshua (Mountain Of Fire and Miracle Ministries, MFM Daily Devotional 25 September 2018)
FIRE SCRIPTURE: Joshua 1:1-8
MEMORY VERSE:
"Only be thou strong and very courageous, that thou mayest observe to do according to all the law, which Moses my servant commanded thee: turn not from it to the right hand or to the left, that thou mayest prosper whithersoever thou goest."
–
Joshua 1:7
The MESSAGE:
After the death of Moses, God called Joshua and instructed him to lead the children of Israel to go over to Jordan into the Promised Land. He also promised to give Joshua good success. God further promised that wherever the sole of Joshua's foot shall tread upon, He (God) will give to him (this means total dominion). Secondly, no man would be able to stand before Joshua all the days of his life (this means continuous victory). Thirdly, God Himself would be with Joshua, never to leave or forsake him (that is, God's ever-abiding Presence). However, all these promises of God to Joshua were conditional. The basis of his prosperity and good success was hinged on total obedience. Joshua must be strong and courageous in observing all God's law and statues as commanded by Moses. He must meditate on the Book of the Law day and night. The effective, secret weapon God gave to Joshua for prosperity and successful conduct in his ministry is the Book of the Law. Joshua's success or failure depends on how he handled that Book of the Law (The Bible). The lesson for you and me is that, as Joshua's good success and prosperity depended on his total commitment to meditating and obeying on all things written in the Book of the Law, we must depend totally on reading, studying, meditating on and obeying the entire written word of God for our success. Joshua prayed (Joshua 10:12) and overcame his enemies. We too must effectively utilise the instrument of prayer against the enemies. Joshua was diligent (Joshua 3:1) in leading the children of Israel to cross the Jordan. We must be diligent in whatever God calls us to do. Joshua was courageous (Joshua 5:13) in confrontation, we must be courageous to face every situation. The issue of courage is very important in the calling of Joshua. He took over the leadership of Israel from Moses, "the man who knew God face to face". This might have brought doubts into his mind, but God commanded him to "be strong and of a good courage". Likewise, many believers need to pick up their courage like Joshua before they can get anything good done. Lack of courage can lead to wastage of godly potential. Joshua walked with God in obedience and succeeded. Thus in order to succeed, you must be genuinely born again, be sanctified and live a holy life filled with the Holy Ghost.
MOTIVATIONAL QUOTE:
THE ONLY FORMULA FOR LIFE'S SUCCESS IS READING, STUDYING AND OBEYING THE ENTIRE WRITTEN WORD OF GOD.
PROPHETIC WORD:
The Lord shall give you the grace to walk in obedience to his word for your success.
PRAYER POINTS:
MORNING
1. I confront, conquer and recover all, in the name of Jesus. 2. Every Goliath assigned to ruin my life, die, in the name of Jesus. 3. I will arise and shine, in the name of Jesus.
EVENING
4. Glory of the living God, overshadow my life and family, in the name of Jesus. 5. Witchcraft power assigned to attack me at night, be paralysed, in the name of Jesus. 6. O Lord, give me heavenly vision that will transform my life and destiny, in the name of Jesus. 7. O Lord, destroy everything that opposes Your word in my life, in Jesus' name.
If you missed yesterday devotional, please click to read MFM Mountain Top Life Daily Devotional HERE
MOUNTAIN TOP LIFE is a daily devotional by Dr. D.K Olukoya (General Overseer, Mountain of Fire and Miracle Ministries, Worldwide)
Flatimes Notice Board:
Until you are born again, God ever abiding presence will never be with you. You must be born again to enjoy continuous victory. Please say the displayed prayer below in faith:
Lord Jesus, come into my life. I accept You as my Lord and Personal Saviour. I believe in my heart You died and rose from the dead to save me. Thank You Lord for saving me, in Jesus name Amen.
If you just prayed the prayer of salvation online please send your testimonies and prayer request to contact@faithoyedepo.org, 07026385437 OR 08141320204.