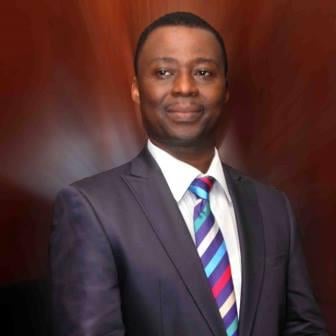 MFM Mountain Top Life Daily Devotional 3 September 2020 By Dr. D.K Olukoya – Confront And Conquer
Click HERE for Previous MESSAGES by Pastor D.K. Olukoya
TOPIC: Confront And Conquer (Mountain Of Fire and Miracle Ministries, MFM Daily Devotional 3 September 2020)
BIBLE IN ONE YEAR: Ezra 1-3
FIRE SCRIPTURE: Psalm 10:4-15 (KJV)
4 The wicked, through the pride of his countenance, will not seek after God: God is not in all his thoughts.
5 His ways are always grievous; thy judgments are far above out of his sight: as for all his enemies, he puffeth at them.
6 He hath said in his heart, I shall not be moved: for I shall never be in adversity.
7 His mouth is full of cursing and deceit and fraud: under his tongue is mischief and vanity.
8 He sitteth in the lurking places of the villages: in the secret places doth he murder the innocent: his eyes are privily set against the poor.
9 He lieth in wait secretly as a lion in his den: he lieth in wait to catch the poor: he doth catch the poor, when he draweth him into his net.
10 He croucheth, and humbleth himself, that the poor may fall by his strong ones.
11 He hath said in his heart, God hath forgotten: he hideth his face; he will never see it.
12 Arise, O LORD; O God, lift up thine hand: forget not the humble.
13 Wherefore doth the wicked contemn God? he hath said in his heart, Thou wilt not require it.
14 Thou hast seen it; for thou beholdest mischief and spite, to requite it with thy hand: the poor committeth himself unto thee; thou art the helper of the fatherless.
15 Break thou the arm of the wicked and the evil man: seek out his wickedness till thou find none.
MEMORY VERSE: "For the which cause I also suffer these things: nevertheless I am not ashamed: for I know whom I have believed, and am persuaded that he is able to keep that which I have committed unto him against that day." – 2 Timothy 1:12
MOTIVATIONAL QUOTE:
One of the definitions of madness is the act of increasing your speed when you know that you have missed the road.
PRAISE WORSHIP: Take a worship song as led by the Holy Spirit
PROPHETIC WORD FOR TODAY:
I DECREE UPON YOUR LIFE THAT ANY POWER THAT WANTS YOU TO DIE, SHALL DIE.
The MESSAGE:
God is in search of firebrand believers today! Such men and women are needed to showcase the wonders of God. If you want to be one of such believers, you need to tarry longer at the altar of prayer. You must get hold of the horns of the altar and refuse to let them go. You must be prepared to pursue the enemy by aggressive prayer and by appropriating the blood of Jesus. You must be so spiritually emboldened as to be able to pursue your enemies and overcome them. You must be well endued by the power of the Holy Spirit to be victorious over your enemies. The enemies should be running away from you, not you running away from them. In one word, you should stand up to be counted among the firebrand believers that God needs to disgrace the devil.
Also Read: Open Heaven 3 September 2020 – The Acceptable Offering
For example, if you have a person who is possessed in your place of work, he should be the one avoiding you and not you avoiding him. David pursued his enemies until they were destroyed and consumed. He did not rest until his enemies were destroyed. A lot of us are comfortable cohabiting with the enemy. But if you are wearing your full spiritual armour, the enemy should be running away from you.
A certain pastor came to me complaining that his church was not growing. He complained that so and so were disturbing him. I simply told him that his problem was because he had no fire in his life. I encouraged him to seek the fire of God and watch what would happen. He went back to his station, did as I told him and things began to happen.
In his city, which was under the stronghold of the bondwoman, was a popular mad woman. Everybody knew her because she had a small dustbin in every corner of the town.
One day, while the pastor and his men were clearing the ground, they found her. They laid hands on her and prayed for her. Suddenly, she said, "Why am I wearing this? What am I doing here? Where are my children?" Then, it was clear that she had been healed. That miracle alone brought a lot of people to the church. Before then, the pastor was busy apportioning blame on unknown enemies. But, when the fire came, he became a holy troublemaker.
In today's passage, you are challenged to pray to God to arise and scatter the horns of the wicked. You must take up that challenge today.
PRAYER POINTS:
MORNING
Father Lord, let there be supernatural re-arrangement if this is what will move me forward, in the name of Jesus.
I command divine favour to rest upon me as I sit before those who will interview me, in the name of Jesus.
Oh Lord, let every impossible situation in my life be converted to divine possibility, in the name of Jesus.
EVENING
I receive the strength and courage of the Lord as I face my interview, in the name of Jesus.
I bind and paralyse every strongman delegated to hinder my breakthrough, in the name of Jesus.
Oh Lord, let me find favour wherever I go, in the name of Jesus.
I bind and paralyse every monitoring spirit and evil followers, in the name of Jesus.
MOUNTAIN TOP LIFE is a daily devotional by Dr. D.K Olukoya (General Overseer, Mountain of Fire and Miracle Ministries, Worldwide)
Flatimes Notice Board: Until you are born again, God ever abiding presence will never be with you. You must be born again to enjoy continuous victory. Please say the displayed prayer below in faith:
Lord Jesus, come into my life. I accept You as my Lord and Personal Saviour. I believe in my heart You died and rose from the dead to save me. Thank You Lord for saving me, in Jesus name Amen.
If you just prayed the prayer of salvation online please send your testimonies and prayer request to ecounselling@mountainoffire.org, +234 (803) 078-0919 OR +234 (817) 363-1657.