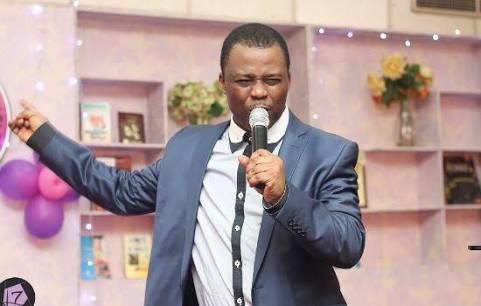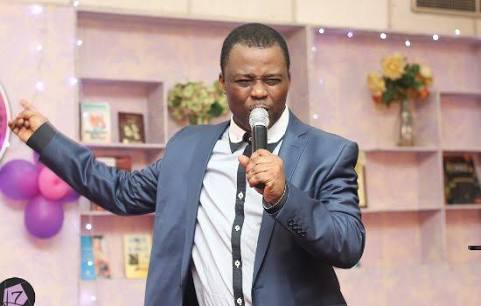 MFM Mountain Top Life Daily Devotional 7 March 2019 By Dr. D.K Olukoya – How to Survive in a Financial Desert
TOPIC: How to Survive in a Financial Desert (Mountain Of Fire and Miracle Ministries, MFM Daily Devotional 7 March 2019)
Bible In One Year: Deuteronomy 1-3; Mark 10:32-52
FIRE SCRIPTURE: Isaiah 43:19-24
MEMORY VERSE: "Then shall the lame man leap as an hart, and the tongue of the dumb sing: for in the wilderness shall waters break out, and streams in the desert." – Isaiah 35:6
The MESSAGE:
A desert is a dry and wasteland. It is a solitary place which is uninhabited. Some desert areas support green plant life in the wet season, but dry up during the heat of the long hot season. Many deserts located in the Holy land are mentioned in the Bible, like Edom (2 Kings 3:8), Beth-aven (Joshua 18:12), Kadesh (Psalms 29:8), Sinai (Exodus 16:1).
Despite the dry atmosphere of the desert, it is inhabited by dangerous animals such as Jackals, poisonous snakes, fire ants, porcupines and scorpions. These add to the danger of the desert, so that people call the place a land of death. But God has promised to transform desert lands into fertile and productive fields. He said He would put rivers in the deserts and make them look like the Garden of Eden (Isaiah 43:19-20). I pray that God will transform every desert area of your life into a fertile land, in Jesus' name, Amen.
What is Financial desert?
It is a place of bankruptcy.
It is a bad debt you cannot repay.
It is lenders' harassment.
It is the power behind financial failure.
It is a bad investment.
It is the custodian of sudden death.
It is the power behind high blood pressure and hypertension.
It is the brother of anxiety.
It is a killer.
It harbours dangerous repercussions just as wicked animals inhabit deserts.
How do you survive in a Financial desert?
God has promised to turn deserts into fertile lands and also make way through them. You do not undertake a journey through the desert without a guide. One who knows the way and hidden water holes. Despite the fact that God ordained the children of Israel to go through the deserts to the Promised Land and also promised to be with them, Moses had to employ a guide to show them the way (Numbers 10:29-32). This portrays the desert as a very dangerous place.
But God knows the way through the desert. He created the deserts and knows how to survive there. There are violent sand storms in the deserts that can bury a person. I pray that financial desert storms will not bury you, in Jesus' name. (Deuteronomy 8:15-16; Isaiah 48:21). God can take you through any kind of desert, be it financial or whatever. For forty years, He took the Israelites through deserts and provided them food, clothes, water and shelter. He does not change and can do likewise for you.
To survive in a Financial desert, you must do the following:
Be a close friend of God like Abraham.
Trust God and obey all His word.
Wait for Him to lead you.
Hear from Him before you take financial decisions.
Depend on Him alone to carry you through the desert.
Fear and honour Him.
MOTIVATIONAL QUOTE:
THE GOD WHO LED HIS CHILDREN THROUGH THE WILDERNESS (DESERT) FOR FORTY YEARS IS JUST THE SAME TODAY.
PROPHETIC WORD:
Financial desert will not consume you and your finances.
PRAYER POINTS:
MORNING
God will carry me through my financial desert, in the name of Jesus.
My financial desert will not have any adverse effect on my life, in the name of Jesus.
Financial desert storms, cease, in the name of Jesus.
EVENING
Divine oasis, appear in my financial desert, in the name of Jesus.
O Lord, give me the patience to follow You through the deserts of my life, in the name of Jesus.
Powers behind financial deserts, die, in the name of Jesus.
I release my family and me from the bondage of financial desert, in the name of Jesus.
"If you missed yesterday devotional, please click to read MFM Mountain Top Life Daily Devotional HERE
MOUNTAIN TOP LIFE is a daily devotional by Dr. D.K Olukoya (General Overseer, Mountain of Fire and Miracle Ministries, Worldwide)
Flatimes Notice Board: Until you are born again, God ever abiding presence will never be with you. You must be born again to enjoy continuous victory. Please say the displayed prayer below in faith:
Lord Jesus, come into my life. I accept You as my Lord and Personal Saviour. I believe in my heart You died and rose from the dead to save me. Thank You Lord for saving me, in Jesus name Amen.
If you just prayed the prayer of salvation online please send your testimonies and prayer request to contact@faithoyedepo.org, 07026385437 OR 08141320204.