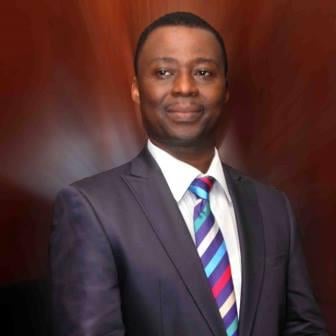 Mountain Top Life Daily Devotional 22 March 2021 By Dr. D.K Olukoya: Keys For Thriving In Marriage – Lifelong Commitment (I)
Click HERE for Previous MESSAGES by Pastor D.K. Olukoya
TOPIC: Keys For Thriving In Marriage – Lifelong Commitment (I) (Mountain Of Fire and Miracle Ministries, MFM Daily Devotional 22 March 2021)
BIBLE IN ONE YEAR: Deuteronomy 32-34, Psalm 91
FIRE SCRIPTURE: Ephesians 5:22-33 (KJV)
22 Wives, submit yourselves unto your own husbands, as unto the Lord.
23 For the husband is the head of the wife, even as Christ is the head of the church: and he is the saviour of the body.
24 Therefore as the church is subject unto Christ, so let the wives be to their own husbands in every thing.
25 Husbands, love your wives, even as Christ also loved the church, and gave himself for it;
26 That he might sanctify and cleanse it with the washing of water by the word,
27 That he might present it to himself a glorious church, not having spot, or wrinkle, or any such thing; but that it should be holy and without blemish.
28 So ought men to love their wives as their own bodies. He that loveth his wife loveth himself.
29 For no man ever yet hated his own flesh; but nourisheth and cherisheth it, even as the Lord the church:
30 For we are members of his body, of his flesh, and of his bones.
31 For this cause shall a man leave his father and mother, and shall be joined unto his wife, and they two shall be one flesh.
32 This is a great mystery: but I speak concerning Christ and the church.
Also See: OPEN HEAVEN 22 MARCH 2021 – SIGNS OF BACKSLIDING I
33 Nevertheless let every one of you in particular so love his wife even as himself; and the wife see that she reverence her husband.
MEMORY VERSE: "Nevertheless let every one of you in particular so love his wife even as himself; and the wife see that she reverence her husband." – Ephesians 5:33
MOTIVATIONAL QUOTE:
Openness and honesty are major keys in maintaining the stability of marital life.
PRAISE WORSHIP: Take a worship song as led by the Holy Spirit
PROPHETIC WORD FOR TODAY:
THE LORD JESUS SHALL BIND YOUR MARRIAGE TOGETHER WITH THE CORD OF HIS DIVINE LOVE AND UNITY, IN THE NAME OF JESUS.
The MESSAGE:
In marriage, lack of spiritual, emotional and intellectual intimacy usually precedes a breakdown of physical intimacy. When couples fail to expose their secret thoughts to one another, they shut off the line of communication to one another. The great secret of conjugal happiness is mutual love, kindness, tenderness and loveliness of character in the home. The wife should respect and obey the husband and the husband should love and care for the wife. "Wives submit yourselves unto your own husbands as unto the Lord" (Ephesians 5:22). Submission is not the obliteration of the woman's personality. It is neither subjugation nor imposed obedience. Submission is a voluntary subordination, it is obedience motivated by love (Philippians 2:5-8). Such a life speaks loudly and clearly, and is often the most effective way to influence family members. Christian wives should develop inner beauty rather than being overly concerned about their appearance. When a wife lives the Christian faith quietly and consistently in the home, her family would see Christ in her.
Research has shown that all the leading pastors in Nigeria, especially holiness preachers, have good homes. They love and respect their wives. If you must be a success in the ministry, you must carry your wife along. Until you set priority right, you may find it difficult to have a good home. Hence an ideal priority should be your God, your spouse and children, your immediate family and your ministry.
Don't tell us you are born again if your wife does not see you as a Christian. The decision is yours. The God of love is the same God of judgement. Give up anything that will make the Lord give up on you. Betrayal is an advanced stage of backsliding.
PRAYER POINTS:
MORNING
Lord, change my heart and make me a worthy spouse in my marriage, in the name of Jesus.
Every blockage to free flow of information between me and my spouse, break now, in the name of Jesus Christ.
Blood of Jesus Christ, remove every limitation to unity and love in my marriage, in the name of Jesus Christ.
EVENING
Lord, give me and my spouse, kind and compassionate hearts towards each other, in the name of Jesus.
Power of betrayal in my marital life, die now, in the name of Jesus.
My marriage shall not fish in fishless ocean of life, in the name of Jesus.
The spirit of promiscuity and backsliding, lose your grip upon my marriage, in the name of Jesus.
MOUNTAIN TOP LIFE is a daily devotional by Dr. D.K Olukoya (General Overseer, Mountain of Fire and Miracle Ministries, Worldwide)
Flatimes Notice Board: Until you are born again, God ever abiding presence will never be with you. You must be born again to enjoy continuous victory. Please say the displayed prayer below in faith:
Lord Jesus, come into my life. I accept You as my Lord and Personal Saviour. I believe in my heart You died and rose from the dead to save me. Thank You Lord for saving me, in Jesus name Amen.
If you just prayed the prayer of salvation online please send your testimonies and prayer request to ecounselling@mountainoffire.org, +234 (803) 078-0919 OR +234 (817) 363-1657.