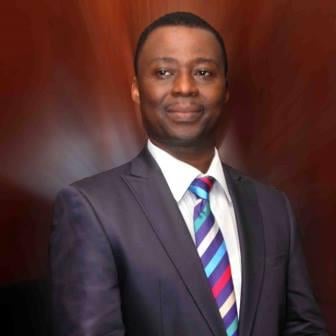 MFM Mountain Top Life Daily Devotional 24 December 2020 By Dr. D.K Olukoya – Combined Weapons Of Terror
Click HERE for Previous MESSAGES by Pastor D.K. Olukoya
TOPIC: Combined Weapons Of Terror (Mountain Of Fire and Miracle Ministries, MFM Daily Devotional 24 December 2020)
BIBLE IN ONE YEAR: John 16-18
FIRE SCRIPTURE: Revelation 8:7; Ezekiel 38:22 (KJV)
Revelation 8:7; The first angel sounded, and there followed hail and fire mingled with blood, and they were cast upon the earth: and the third part of trees was burnt up, and all green grass was burnt up.
Ezekiel 38:22; And I will plead against him with pestilence and with blood; and I will rain upon him, and upon his bands, and upon the many people that are with him, an overflowing rain, and great hailstones, fire, and brimstone.
MEMORY VERSE: "Thou shalt be visited of the LORD of hosts with thunder, and with earthquake, and great noise, with storm and tempest, and the flame of devouring fire." – Isaiah 29:6
MOTIVATIONAL QUOTE:
It is insanity to keep doing the same thing and expect different results.
PRAISE WORSHIP: Take a worship song as led by the Holy Spirit
PROPHETIC WORD FOR TODAY:
GOD WILL ADD SPEED TO YOUR PROGRESS, IN THE NAME OF JESUS.
The MESSAGE:
Today, I am sharing with you one of the most profound secrets in the Scriptures, which is about some of the weapons of terror in the warfare arsenal of God that makes victory possible.
Also See: Open Heaven 24 December 2020 – More Than Conquerors
These terrible weapons are those that may make us safely say "Woe betide that enemy upon whom they are used." For example, if a country like the United States of America decides to use its latest atomic bomb on a poor African nation, whose population is less than a million, what do you think will happen to the army of such a poor country whose soldiers have nothing more than cutlasses and arrows to fight with? The superior army will surely level such a nation and make it look like a new construction site or a newly-bulldozed ground in readiness for agriculture.
The weapon that we are considering here, is perhaps the most deadly weapon available in the spiritual realm. It is a combination of the forces of hailstones, fire and blood of the Lamb. Each of these weapons, when used alone, will put the enemy in trouble. What happens when they are combined together? Hail is destructive. Fire is terrible and the blood of the Lamb is an awesome weapon. Combine the three weapons together; and you have a weapon that will put the nails of finality on the enemy's coffin.
Is such a weapon available? The answer is a resounding Yes. Let me tell you the truth, beloved, many deep weapons are hidden from the mind of man. But they can be found in God's armoury.
God has weapons of mass destruction. Heaven has weapons that can destroy the enemy in a split second. This kind of multi-purpose weapon will ensure that every department of the kingdom of darkness is reduced to ashes. Fire will consume one part, hailstones will consume another part, while the destructive power that resides in the blood of the Lamb will consume another part of the gathering of the enemy. This is "Operation Jehu" in action.
PRAYER POINTS:
MORNING
Power of rapid death, I transform you to rapid blessing for my children, in the name of Jesus.
Every incantation against my children, be converted to blessings, in the name of Jesus.
Father, deliver my children from the slaughter's slab, in the name of Jesus.
EVENING
No secret cult will terminate the lives of my children, in the name of Jesus.
Every witch that wants to suck the blood of my children, suck your own blood, in the name of Jesus.
My children, you are anointed for the top, in the name of Jesus.
Oh death, my children are not your candidates, in the name of Jesus.
MOUNTAIN TOP LIFE is a daily devotional by Dr. D.K Olukoya (General Overseer, Mountain of Fire and Miracle Ministries, Worldwide)
Flatimes Notice Board: Until you are born again, God ever abiding presence will never be with you. You must be born again to enjoy continuous victory. Please say the displayed prayer below in faith:
Lord Jesus, come into my life. I accept You as my Lord and Personal Saviour. I believe in my heart You died and rose from the dead to save me. Thank You Lord for saving me, in Jesus name Amen.
If you just prayed the prayer of salvation online please send your testimonies and prayer request to ecounselling@mountainoffire.org, +234 (803) 078-0919 OR +234 (817) 363-1657.