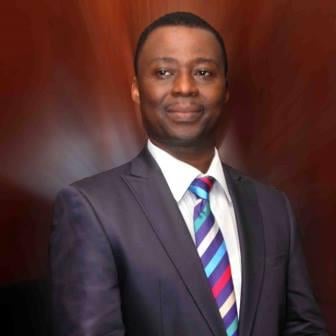 Mountain Top Life Daily Devotional 10 February 2023 By Dr. D.K Olukoya – Battle At The Edge Of Breakthrough (II)
Click HERE for Previous MESSAGES by Dr. D.K. Olukoya
TOPIC: Battle At The Edge Of Breakthrough (II) (Mountain Of Fire and Miracle Ministries, MFM Devotional 10 February 2023)
BIBLE IN ONE YEAR: Numbers 4, Numbers 5, Numbers 6, Romans 4, Romans 5, Romans 6
FIRE SCRIPTURE: Micah 2:13-14 (KJV)
13 The breaker is come up before them: they have broken up, and have passed through the gate, and are gone out by it: and their king shall pass before them, and the Lord on the head of them.
MEMORY VERSE: "For a great door and effectual is opened unto me, and there are many adversaries." – 1 Corinthians 16:9
MOTIVATIONAL QUOTES:
The greater your mantle, the greater the battle you will fight.
PRAISE AND WORSHIP:
Take praise and worship songs as led by the Holy Spirit
PROPHETIC WORD FOR TODAY:
I PROPHESY THAT YOUR VICTORY IS MANDATORY AND YOUR TRIUMPH SHALL BE EFFORTLESS, IN THE NAME OF JESUS.
MFM Devotional For Today 2023 MESSAGE:
The agenda of the Almighty for your life is to move you from breakthrough to breakthrough. Heavens has pushed many to the edge of their breakthrough because of the prayers they have prayed but there is an adversary waiting for them. Without a breakthrough, you remain where you are. Everyone needs breakthrough and a single breakthrough can put an end to long-term problems.
Before every new breakthrough, there is always harder battle to fight. The agenda of the battle is to push you back and to get you surrender during the battle. Your greatest battle comes before your greatest breakthrough. The greatest tragedy is that many give up at the edge of their breakthroughs. There is a powerful demon called the demon of almost there'. People move near riches but never get it. They move close to liberty but embrace bondage.
Also Read: MFM Devotional 9 February 2023 – Battle At The Edge Of Breakthrough (I)
The spirit of failure at the edge of breakthrough is a destructive spirit. The spirit frustrates the life of a person and puts stumbling-blocks on its victim's way. To rise up and receive God's blessings becomes frustratingly difficult. The enemy designed it in such a way that the person can never progress or make any meaningful impact in life.
Paul's letter to the Corinthian Christians says: "For a great door and effectual is opened unto me, and there are many adversaries" (1 Corinthians 16:9). The good and cheering news is that God has provided believers with weapons to confront and win the battles at the edge of their breakthroughs. Some of these weapons include the word of God, prayer, the blood of Jesus, the name of Jesus, and many more. Beloved, you must apply these weapons with rock-like faith and you will have your breakthrough, in Jesus' name.
The Bible affirms that right from the days of John the Baptist, the kingdom of God suffers violence and the violent take it by force. The prayer and warfare that will dislodge the powers waging war against you and opposing your breakthrough must be militant and aggressive. These powers hate you with perfect hatred and want you to remain unsuccessful and unfulfilled. You must use all the weapons in God's armoury against them and possess your possession. Enough is enough!
PRAYER POINTS:
MORNING
Every satanic obstacle blocking my life, scatter and clear away now, in the name of Jesus.
Everything that must go for me to move forward, go now by fire, in the name of Jesus.
Any demonic cage holding my divine possessions, break asunder now, in the name of Jesus.
EVENING
Any witchcraft power working against my breakthrough, die, in the name of Jesus.
Thou power of almost there in my life, hear the word of the Lord, die, in the name of Jesus
Powers that want me to die before my glory appears, you are a liar, die, in the name of Jesus
Any power waiting for me at the edge of my breakthrough, die now by fire, in the name of Jesus.
Also Read: Open Heaven 10 February 2023 – Living Holy
MOUNTAIN TOP LIFE is a daily devotional by Dr. D.K Olukoya (General Overseer, Mountain of Fire and Miracle Ministries, Worldwide)
Flatimes Notice Board: Until you are born again, God ever abiding presence will never be with you. You must be born again to enjoy continuous victory. Please say the displayed prayer below in faith:
Lord Jesus, come into my life. I accept You as my Lord and Personal Saviour. I believe in my heart You died and rose from the dead to save me. Thank You Lord for saving me, in Jesus name Amen.
If you just prayed the prayer of salvation online please send your testimonies and prayer request to ecounselling@mountainoffire.org, +234 (803) 078-0919 OR +234 (817) 363-1657.