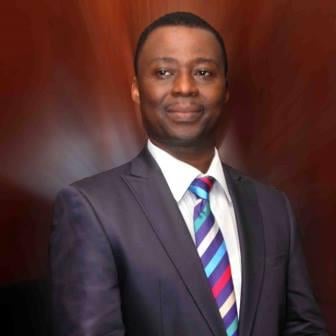 Mountain Top Life Daily Devotional 11 December 2021 By Dr. D.K Olukoya – Love: Fruit Of The Holy Spirit
Click HERE for Previous MESSAGES by Dr. D.K. Olukoya
TOPIC — Love: Fruit Of The Holy Spirit (Mountain Of Fire and Miracle Ministries, MFM Devotional 11 December 2021)
BIBLE IN ONE YEAR: Colossians 1-4; Philemon
FIRE SCRIPTURE: John 15:13-20
13 Greater love hath no man than this, that a man lay down his life for his friends.
14 Ye are my friends, if ye do whatsoever I command you.
15 Henceforth I call you not servants; for the servant knoweth not what his lord doeth: but I have called you friends; for all things that I have heard of my Father I have made known unto you.
16 Ye have not chosen me, but I have chosen you, and ordained you, that ye should go and bring forth fruit, and that your fruit should remain: that whatsoever ye shall ask of the Father in my name, he may give it you.
17 These things I command you, that ye love one another.
18 If the world hate you, ye know that it hated me before it hated you.
19 If ye were of the world, the world would love his own: but because ye are not of the world, but I have chosen you out of the world, therefore the world hateth you.
20 Remember the word that I said unto you, The servant is not greater than his lord. If they have persecuted me, they will also persecute you; if they have kept my saying, they will keep yours also.
MEMORY VERSE: "But the fruit of the Spirit is love, joy, peace, longsuffering, gentleness, goodness, faith, Meekness, temperance: against such there is no law." – Galatians 5:22-23
MOTIVATIONAL QUOTE:
You cannot say you love God when you hate your neighbour.
PRAISE WORSHIP: Take a worship song as led by the Holy Spirit
PROPHETIC WORD FOR TODAY:
THE LORD SHALL IGNITE THE FIRE OF LOVE ON THE ALTAR OF YOUR LIFE TODAY, IN THE NAME OF JESUS.
Mountain Top Life MESSAGE:
The fruit of the Spirit is the spontaneous work of the Holy Spirit in us. It is the product of the Holy Spirit who lives inside every believer. This fruit of the Spirit can be grouped into three sections. Nine fruits in one. The first category which is love, joy and peace is related to you as a believer. The second category, which includes longsuffering (patience), gentleness and goodness are on your relationship towards your neighbour, and the third category: faith, meekness and temperance has to do with your relationship towards God.
Also Read: Open Heaven 11 December 2021 – Hearken To The Voice Of Wisdom
Let us look at one of the nine fruit called love. The Greek equivalence is "Agape", which is God's kind of love. Agape is the tender and compassionate devotion to the wellbeing of others. It is an emotion of deep affection, care and concern. It is an unconditional giving of self to others, regardless of your condition or circumstances. It is when you sacrifice yourself or things for the benefit of others.
In John 3:16, God Himself demonstrated this kind of love. God's kind of love is not static or self-centered. This is a pattern of true love that God set for all His children and this is the basis of all love and relationships. When you love someone clearly, you will be willing to give him or her freely to the point of self-sacrifice. Real love is an action, not a feeling. All the nine fruit of the Spirit took their root from the fruit of the Spirit called love. 1 Corinthians 13:1-7 affirms this truth: Love is not self-centered (love); love does not rejoice in iniquity (joy); love is not easily provoked (peace); love suffers long (longsuffering); love does not envy but is merciful (gentleness); love is generous, kind and good (goodness); love does not think evil but have faith in God (faithfulness); love is humble and gentle; love is disciplined and does not behave itself unseemly (temperance/self-control).
The commandment of God is summarised as "love God and love your neighbour (Mark 12:3). When you love God completely and care for others as you care for yourself, then you have fulfilled the Ten Commandments. You are to be grounded in love and your love must increase (Ephesians 3:17).
PRAYER POINTS:
MORNING
Holy Spirit, create in me the fire of affection for my fellow men, in the name of Jesus Christ.
Spirit of selfless service to others, overshadow my life, in the name of Jesus Christ.
Holy Spirit, create in me the mind of true love of God, in the name of Jesus Christ.
EVENING
Holy Spirit, empower me to love God and others unconditionally, in the name of Jesus Christ.
Every seed of hatred and envy in my life, dry up now, in the name of Jesus Christ.
Killers of the seed of the love of God in my heart, die now, in the name of Jesus.
You spirit of hatred, release me, in the name of Jesus Christ.
MOUNTAIN TOP LIFE is a daily devotional by Dr. D.K Olukoya (General Overseer, Mountain of Fire and Miracle Ministries, Worldwide)