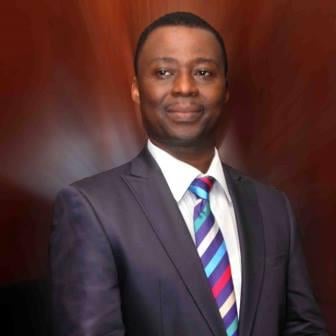 Mountain Top Life Daily Devotional 12 May 2023 By Dr. D.K Olukoya – Conditions For Getting Prayer Answered (V)
Click HERE for Previous MESSAGES by Dr. D.K. Olukoya
TOPIC: Conditions For Getting Prayer Answered (V) (Mountain Of Fire and Miracle Ministries, MFM Devotional 12 May 2023)
BIBLE IN ONE YEAR: 2 Chronicles 27, 2 Chronicles 28, 2 Chronicles 29, Luke 9, Luke 10
FIRE SCRIPTURE: Ezekiel 14:1-6 (KJV)
1 Then came certain of the elders of Israel unto me, and sat before me.
2 And the word of the Lord came unto me, saying,
3 Son of man, these men have set up their idols in their heart, and put the stumblingblock of their iniquity before their face: should I be enquired of at all by them?
4 Therefore speak unto them, and say unto them, Thus saith the Lord God; Every man of the house of Israel that setteth up his idols in his heart, and putteth the stumblingblock of his iniquity before his face, and cometh to the prophet; I the Lord will answer him that cometh according to the multitude of his idols;
5 That I may take the house of Israel in their own heart, because they are all estranged from me through their idols.
6 Therefore say unto the house of Israel, Thus saith the Lord God; Repent, and turn yourselves from your idols; and turn away your faces from all your abominations.
MEMORY VERSE: "That I may take the house of Israel in their own heart, because they are all estranged from me through their idols." – Ezekiel 14:5
MOTIVATIONAL QUOTES:
The altar of prayer is a place of openness for God to move.
PRAISE AND WORSHIP:
Take praise and worship songs as led by the Holy Spirit
PROPHETIC WORD FOR TODAY:
THE FIRE OF THE HOLY GHOST SHALL CLEAR AWAY ALL IDOLS IN YOUR HEART, IN THE NAME OF JESUS.
MFM Devotional For Today 2023 MESSAGE:
Another condition that must be met to get your prayer answered is that you must remove idols from your heart. When there is an idol in your heart at the altar of prayer, it simply means that you are putting something above God. Your idol cannot and will never answer your prayers So, if you want to get your prayers answered, you must give up your idols. God will not compete with them.
Also Read: Open Heaven 12 May 2023 – Divine Help III
In our Fire Scripture today, some of the leaders and influential men of Israel were guilty of idolatry in their hearts. In other words, they were not loyal to God and His words but had allowed other things to take priority over their love for the Lord. These men rejected God's purposes and desired an ungodly lifestyle. For this reason, God refused to guide them or answer their prayers. In fact, the Lord's response will not be what they expected. It would no doubt be a harsh punishment, just as their action deserved.
Dear reader of this devotional, those who look for God's guidance will find no help from His Spirit if their hearts are filled with ungodly desires and their priorities are not focused on Him. Take for instance, a woman that is not properly married to a man but is already co-habiting with him and after some months now decided to go and enquire from the Lord, if the man is the right man for her. Such a woman is a joker. This is because, having already given herself to the man, God cannot be involved. She will receive answers according to her deeds. To receive answers from God, you must eliminate every idol from your heart. God told Prophet Ezekiel these words about the leaders of Israel who came to Him, "Since those people had idols in their hearts, should they even pray to me at all?" That is why we need to be very careful.
PRAYER POINTS:
MORNING
Altar of iniquity in my heart, collapse and scatter, by the blood of Jesus, in the name of Jesus.
Holy Ghost fire, pass through my heart and cleanse it, in the name of Jesus.
Every spirit of covetousness, get out of my life, in the name of Jesus.
EVENING
Power that darkness cannot insult, enter into my life, in the name of Jesus.
Father, let Your fire and authority baptize my life, in the name of Jesus.
Arrow of bewitchment, backfire, in the name of Jesus.
Power that overcomes battles, possess my life, in the name of Jesus.
Also Read: MFM Devotional 11 May 2023 – Conditions For Getting Prayer Answered (IV)
MOUNTAIN TOP LIFE is a daily devotional by Dr. D.K Olukoya (General Overseer, Mountain of Fire and Miracle Ministries, Worldwide)
Flatimes Notice Board: Until you are born again, God ever abiding presence will never be with you. You must be born again to enjoy continuous victory. Please say the displayed prayer below in faith:
Lord Jesus, come into my life. I accept You as my Lord and Personal Saviour. I believe in my heart You died and rose from the dead to save me. Thank You Lord for saving me, in Jesus name Amen.
If you just prayed the prayer of salvation online please send your testimonies and prayer request to ecounselling@mountainoffire.org, +234 (803) 078-0919 OR +234 (817) 363-1657.