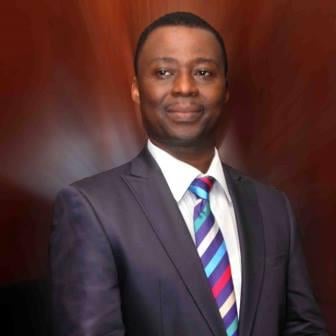 Mountain Top Life Daily Devotional 12 October 2021 By Dr. D.K Olukoya – Breaking The Yoke Of Poverty
Click HERE for Previous MESSAGES by Dr. D.K. Olukoya
TOPIC: Breaking The Yoke Of Poverty (Mountain Of Fire and Miracle Ministries, MFM Devotional 12 October 2021)
BIBLE IN ONE YEAR: Matthew 14; Mark 6; Luke 9:1-17
FIRE SCRIPTURE: Proverbs 11:1-24
1 A false balance is abomination to the Lord: but a just weight is his delight.
2 When pride cometh, then cometh shame: but with the lowly is wisdom.
3 The integrity of the upright shall guide them: but the perverseness of transgressors shall destroy them.
4 Riches profit not in the day of wrath: but righteousness delivereth from death.
5 The righteousness of the perfect shall direct his way: but the wicked shall fall by his own wickedness.
6 The righteousness of the upright shall deliver them: but transgressors shall be taken in their own naughtiness.
7 When a wicked man dieth, his expectation shall perish: and the hope of unjust men perisheth.
8 The righteous is delivered out of trouble, and the wicked cometh in his stead.
9 An hypocrite with his mouth destroyeth his neighbour: but through knowledge shall the just be delivered.
10 When it goeth well with the righteous, the city rejoiceth: and when the wicked perish, there is shouting.
11 By the blessing of the upright the city is exalted: but it is overthrown by the mouth of the wicked.
12 He that is void of wisdom despiseth his neighbour: but a man of understanding holdeth his peace.
13 A talebearer revealeth secrets: but he that is of a faithful spirit concealeth the matter.
14 Where no counsel is, the people fall: but in the multitude of counsellors there is safety.
15 He that is surety for a stranger shall smart for it: and he that hateth suretiship is sure.
16 A gracious woman retaineth honour: and strong men retain riches.
17 The merciful man doeth good to his own soul: but he that is cruel troubleth his own flesh.
18 The wicked worketh a deceitful work: but to him that soweth righteousness shall be a sure reward.
19 As righteousness tendeth to life: so he that pursueth evil pursueth it to his own death.
20 They that are of a froward heart are abomination to the Lord: but such as are upright in their way are his delight.
21 Though hand join in hand, the wicked shall not be unpunished: but the seed of the righteous shall be delivered.
22 As a jewel of gold in a swine's snout, so is a fair woman which is without discretion.
23 The desire of the righteous is only good: but the expectation of the wicked is wrath.
24 There is that scattereth, and yet increaseth; and there is that withholdeth more than is meet, but it tendeth to poverty.
MEMORY VERSE: "And it shall come to pass in that day, that his burden shall be taken away from off thy shoulder, and his yoke from off thy neck, and the yoke shall be destroyed because of the anointing." – Isaiah 10:27
MOTIVATIONAL QUOTE:
No burden should limit your progress and prosperity when you have the burden bearer's attention in your life.
PRAISE WORSHIP: Take a worship song as led by the Holy Spirit
PROPHETIC WORD FOR TODAY:
POWERS THAT ARE SCATTERING WHAT YOU ARE GATHERING SHALL DIE, IN THE NAME OF JESUS.
The MESSAGE:
The Turks have a saying: "Poverty is a shirt of fire!" How can anyone in their right mind wear a shirt of fire? Poverty is an enemy that God has defeated for you. This is clear in 2 Corinthians 8:9. This scripture shows that Jesus has broken the yoke of poverty. However, many Christians are still poor.
Also Read: Open Heaven 12 October 2021 – Victory Through Holiness
What is poverty? It is a condition where there is little or no money and other material possessions. It is a state of scarcity of means to live. This leads to the most important item, yoke. A yoke is a kind of harness upon an animal that makes it to pull a farming equipment. Spiritually, a yoke is anything that prevents progress. It can prevent someone from fulfilling their destiny.
What then is a yoke of poverty? It is an evil spiritual hold on someone that quashes their ability to prosper in life. A yoke of poverty frustrates your efforts to be rich financially and materially. There are some signs to note when someone is operating under the yoke of poverty: investment without profit, wrong investment locations like MMM, wonder banks, pool betting, playing lottery, gambling, etc, experiencing complete lack of means to settle debts, etc.
What do you do to break the yoke of poverty? Assess your condition and run to God for help. Run yourself through serious deliverance. After prayers, you must find something to do that God will bless. Remember, "He that tilleth his land shall have plenty of bread…" Pray to God to reveal your land (what you should do and where to do it) and then till (work on it). Similarly, you can break the yoke of poverty by living a life of holiness and obedience, giving generously to God's work, by paying your tithe and giving your firstfruits regularly, by praying targeted poverty-destroying prayers, breaking covenants and curses associated with poverty and claiming God's promises on prosperity.
PRAYER POINTS:
MORNING
Anointing of abundant living, my head is available, enter me, in the name of Jesus.
O Lord, raise a wall of eternal demarcation between me and the spirit of poverty, in the name of Jesus.
Any power that wants me to work hard without results to show for it, die, in the name of Jesus.
EVENING
I reject poverty, poverty reject me, in the name of Jesus.
Spiritual parasites, eating the harvest of my labour, catch fire, in the name of Jesus.
The profit of my labour shall not go to the storehouse of my enemies, in the name of Jesus.
The evil powers that are waiting and monitoring me to gather so that they can scatter the fruit of my labour, die, in the name of Jesus.
MOUNTAIN TOP LIFE is a daily devotional by Dr. D.K Olukoya (General Overseer, Mountain of Fire and Miracle Ministries, Worldwide)
MFM 2021 Seventy Days Prayer & Fasting Programme – 12 October 2021
Prayer Battle (2)
Section 7: O God Arise And Silence My Silencer
Scripture Reading: Psalm 2
Confession: Psalms 31:17 – Let me not be ashamed, O LORD; for I have called upon thee: let the wicked be ashamed, and let them be silent in the grave.
Day 5: (Tuesday, October 12, 2021) Break By 2pm [Local Time]
The Bible In 70 Days – Day 65: 1 Corinthians 4:4 – 2 Corinthians 1:1 – 5:3
Devotional Songs
Prayer Of Praise And Thanksgiving (To Be Said Daily)
Prayer Points:
O Lord, hide me in the blood of Jesus against wicked elders, in Jesus' name.
Wicked celebrations arranged to swallow my destiny, turn to madness, in the name of Jesus.
Powers depending on wickedness against me, divine serpent from heaven, swallow them, in the name of Jesus.
Wicked powers gathering with satanic agents against me, thunder of God, kill them, in the name of Jesus.
Dark powers that have made evil vows against me, die, in the name of Jesus.
Anyone saying that he would rather die than see me prosper, die suddenly, in the name of Jesus.
Powers going to native doctors to stop my star from rising, run mad and die, in the name of Jesus.
Strange powers fully armed against my future, die, in the name of Jesus.
Powers going very far to see me cry, receive the arrow of death, in the name of Jesus.
Mouth of darkness sucking my financial life, catch fire, in the name of Jesus.
Powers using my story to attack me, be disgraced, in the name of Jesus.
Powers that say I will never climb the ladder to the top, collapse and die, in the name of Jesus.
Any power visiting demonic meetings with my name, collapse and die, in the name of Jesus.
The wicked, standing between me and my blessings, die, in Jesus' name.
O God, arise and destroy the joy of the enemy celebrating over me, in the name of Jesus.
O Lord, send bulldozer from heaven to destroy the building of darkness standing tall against me, in the name of Jesus.
Lord, if I am hanging around in the kind of place that will cost me my destiny, arise and disconnect me today, in the name of Jesus.
O God, arise and overturn every negative consequence my destiny has suffered because of my past sins, in the name of Jesus.
O God, arise and overturn every negative consequence my destiny has suffered because of my parental sins, in the name of Jesus.
Stars from heaven, arise and fight all my battles for me, in Jesus' name.
Lord, let the strong men surrounding me attack themselves and destroy one another unto death, in the name of Jesus.
I shake off the dust of Babylon and I enter into the palace of my destiny, in the name of Jesus.
The unbeatable Heavenly Trinity, arise and fight my battles for me, in the name of Jesus.
O four winds, carry me to the place of my glory, in the name of Jesus.
Rage of darkness against me, devour your owners, in the name of Jesus.
Rivers of my glory in high places, open by fire, in the name of Jesus.
Sword of fire, fly through the rage of my enemies, in the name of Jesus.
With the finger of fire, I point to every Herod assigned to slaughter my destiny, in the name of Jesus.
Prayer Of Praise And Thanksgiving (To Be Said Daily)
Father in the name of Jesus, I thank You for:
Drawing me to prayer and power,
The salvation of my soul,
Baptizing me with the Holy Spirit,
Producing spiritual gifts upon my life,
The fruits of the spirit working in me,
The wonderful gift of praise,
All the ways You have intervened in my affairs,
Your divine plan for my life,
You will never leave me nor forsake me,
Bringing me to a place of maturity and deeper life,
Lifting me up when I fall,
Keeping me in perfect peace,
Making all things work together for good for me,
Protecting me from the snares of the fowler and from the noisome pestilence,
The wonder-working power in Your Word and in the Blood of the Lamb,
Giving Your angels charge over me,
Fighting for me against my adversaries,
Making me more than a conqueror,
Supplying all my needs according to Your riches in glory,
Your healing power upon my body, soul and spirit,
Flooding my heart with the light of heaven,
Always causing me to triumph in Christ Jesus,
Turning my curses into blessings,
Enabling me to dwell in safety,
All the blessings of life,
Your greatness, power, glory, majesty, splendor and righteousness,
Silencing the foe and the avenger,
You are at my right hand and I shall not be moved,
You are trustworthy and will help Your own,
Not allowing my enemies to rejoice over me,
Your wonderful love,
You are great and greatly to be praised,
Delivering my soul from death and my feet from stumbling,
You are my fortress and refuge in time of trouble,
Your faithfulness and marvellous deeds,
Your act of power and surpassing greatness,
Dispersing spiritual blindness from my spirit,
Lifting me out of the depths,
Preserving me and keeping my feet from slipping,
Your name is a strong tower, the righteous runs into it and he is safe.
Flatimes Notice Board: Until you are born again, God ever abiding presence will never be with you. You must be born again to enjoy continuous victory. Please say the displayed prayer below in faith:
Lord Jesus, come into my life. I accept You as my Lord and Personal Saviour. I believe in my heart You died and rose from the dead to save me. Thank You Lord for saving me, in Jesus name Amen.
If you just prayed the prayer of salvation online please send your testimonies and prayer request to ecounselling@mountainoffire.org, +234 (803) 078-0919 OR +234 (817) 363-1657.