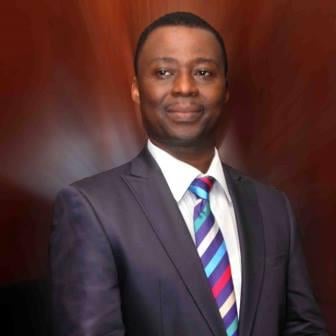 Mountain Top Life Daily Devotional 2 September 2021 By Dr. D.K Olukoya – How To Break Curses (I)
Click HERE for Previous MESSAGES by Dr. D.K. Olukoya
TOPIC: How To Break Curses (I) (Mountain Of Fire and Miracle Ministries, MFM Devotional 2 September 2021)
BIBLE IN ONE YEAR: Ezekiel 32-34
FIRE SCRIPTURE: Galatians 3:13-14
13 Christ hath redeemed us from the curse of the law, being made a curse for us: for it is written, Cursed is every one that hangeth on a tree:
14 That the blessing of Abraham might come on the Gentiles through Jesus Christ; that we might receive the promise of the Spirit through faith.
MEMORY VERSE: "As the bird by wandering, as the swallow by flying, so the curse causeless shall not come." – Proverbs 26:2
MOTIVATIONAL QUOTE:
One of the wonders of grace is that it moved us from being cursed and condemned to being heirs and highly blessed!
PRAISE WORSHIP: Take a worship song as led by the Holy Spirit
PROPHETIC WORD FOR TODAY:
GOD SHALL DESTROY ANY CURSE UNDER WHICH YOU ARE LABOURING TODAY, BY HIS POWER, IN THE NAME OF JESUS.
The MESSAGE:
Before we look into how curses can be broken, let us have an understanding on what curses are and how they operate. A curse is an utterance intended to invoke a supernatural power to inflict harm or punishment on someone or something. It could be solemn or offensive.
Also Read: Open Heaven 2 September 2021 – It Shall Be Well
Curses originate from three major sources: God, satan and man. But one thing is important; that is, a curse takes root on a cause. It means that there is an underlying foundation on which a curse rests and prevails according to our Memory Verse.
Curses from God are those divinely inflicted as a result of God's wrath on the sin and unfaithfulness of man. For instance, a curse was issued on Eli's lineage because of his careless attitude towards his priesthood and children (1 Samuel 3). A curse was also released on David's generation as a result of sin of adultery. God cursed Cain for the sin of murder — he killed his brother, Abel (Genesis 4). There are many other instances in the scriptures.
Satan and his agents are specialists at using curses, spells, jinxes and other kinds of negative utterances to alter the divine course in a man's life. In the same vein, man issues curses on fellow men out of dissatisfaction with one another. The Bible has examples such as Jacob's curse on his son Reuben, who slept with his father's wife (Genesis 49:3-4). David did the same to Joab for killing Abner (2 Samuel 3:29).
There are also instances of self-inflicted curses through negative confession or breaking of a binding oath or vow. Such an instance is that of the Gibeonites. Child of God, whatever the source of a curse, it is important to note that there is nothing positive about it, but rejoice because the power of God is available for those who believe to break the curses and be free.
You must be born again. Make sure you repent from all known sins and use the blood of Jesus as an effective weapon in breaking any curse in your life. As you break the curse, also bind and cast out the demon attached to it. Then pray for the repair of anything the curse has damaged in your life as well as the restoration of all that it has stolen from you.
PRAYER POINTS:
MORNING
Generational curses troubling my life and destiny, break by the power in the blood of Jesus, in the name of Jesus.
By the power in the blood of Jesus, I break any self-imposed curse in my life, in the name of Jesus.
I break the curse of slavery, by the power in the blood of Jesus, in the name of Jesus.
EVENING
I break the curse of stagnation, delay and decay by the power in the blood of Jesus, in the name of Jesus.
I break the curse of profitless hard work and non-achievement, in the name of Jesus.
By the power in the blood of Jesus, I break the curse of hardship and failure, in the name of Jesus.
Any curse issued against my star and my open heavens, break by fire, in the name of Jesus.
MOUNTAIN TOP LIFE is a daily devotional by Dr. D.K Olukoya (General Overseer, Mountain of Fire and Miracle Ministries, Worldwide)
MFM 2021 Seventy Days Prayer & Fasting Programme – 2 September 2021
Prayer Battle (2)
Section 3: Breaking The Breaker
Scripture Reading: Isaiah 37
Confession: Micah 2:13 – The breaker is come up before them: they have broken up, and have passed through the gate, and are gone out by it: and their king shall pass before them, and the LORD on the head of them.
DAY 5: (Thursday, September 02, 2021) BREAK BY 2PM [Local Time]
THE BIBLE IN 70 DAYS – Day 25: 1 Chronicles 11:5 – 27:12
DEVOTIONAL SONGS
PRAYER OF PRAISE AND THANKSGIVING (To be said daily – See Below)
PRAYER POINTS:
The victory of darkness over my life, scatter by fire, in the name of Jesus.
Every satanic rearrangement of my destiny, be readjusted in my favour by the blood of Jesus, in the name of Jesus.
Collective family captivity, see me and my family no more; and swallow your owner, in the name of Jesus.
Any walking curse in my life, die, in the name of Jesus.
Blood of Jesus, fight on my behalf and release my finances from the hands of witches, in the name of Jesus.
Any arrow fired against my glory to slow me down, be destroyed by fire, in the name of Jesus.
Any area of my life opened to all kinds of satanic arrows, be closed by fire, in the name of Jesus.
Every arrow assigned to settle on my head, backfire, in the name of Jesus.
Generational arrow troubling my life, get out of my life, in the name of Jesus.
Invisible spirit oppressing me while I am asleep, fire of God, consume it to ashes, in the name of Jesus.
Dark arrows fired to my bed to subdue my destiny, die, in the name of Jesus.
If I have been suffering under mistargeted arrows of the wicked, Holy Ghost, arise and return the arrows to their senders, in the name of Jesus.
Every close enemy firing arrows into my life, your time is up, die, in the name of Jesus.
Unsettled spirit troubling the peace of my mind, clear away by fire, in the name of Jesus.
Powers using evil bird to slow down my destiny, die, in the name of Jesus.
Any wicked animal standing as Goliath in my life, fall and rise no more, in the name of Jesus.
Powerful hand of God that delivers from battle, arise and fight for me, in the name of Jesus.
Powers sending animals to destroy me in my dreams, die suddenly, in the name of Jesus.
I recover the blessings that I have lost to any evil animal, in Jesus' name.
You my enemies, fall on the sword you prepared for me, in Jesus' name.
Curse of the Lord, swallow the head of my battle, in the name of Jesus.
My father, let the struggle of the enemies against me be in vain, in the name of Jesus.
O God, arise and disgrace my blackmailers, in the name of Jesus.
Stubborn powers preventing my battles from dying, die, in Jesus' name.
Powers that want me to come to this world in vain, die, in the name of Jesus.
Powers deciding how long I will live, run mad, in the name of Jesus.
Any long-staying arrow in my life, die, in the name of Jesus.
Arrows that have been pestering anyone in my family, catch fire, in the name of Jesus.
Prayer Of Praise And Thanksgiving (To Be Said Daily)
Father in the name of Jesus, I thank You for:
Drawing me to prayer and power,
The salvation of my soul,
Baptizing me with the Holy Spirit,
Producing spiritual gifts upon my life,
The fruits of the spirit working in me,
The wonderful gift of praise,
All the ways You have intervened in my affairs,
Your divine plan for my life,
You will never leave me nor forsake me,
Bringing me to a place of maturity and deeper life,
Lifting me up when I fall,
Keeping me in perfect peace,
Making all things work together for good for me,
Protecting me from the snares of the fowler and from the noisome pestilence,
The wonder-working power in Your Word and in the Blood of the Lamb,
Giving Your angels charge over me,
Fighting for me against my adversaries,
Making me more than a conqueror,
Supplying all my needs according to Your riches in glory,
Your healing power upon my body, soul and spirit,
Flooding my heart with the light of heaven,
Always causing me to triumph in Christ Jesus,
Turning my curses into blessings,
Enabling me to dwell in safety,
All the blessings of life,
Your greatness, power, glory, majesty, splendor and righteousness,
Silencing the foe and the avenger,
You are at my right hand and I shall not be moved,
You are trustworthy and will help Your own,
Not allowing my enemies to rejoice over me,
Your wonderful love,
You are great and greatly to be praised,
Delivering my soul from death and my feet from stumbling,
You are my fortress and refuge in time of trouble,
Your faithfulness and marvellous deeds,
Your act of power and surpassing greatness,
Dispersing spiritual blindness from my spirit,
Lifting me out of the depths,
Preserving me and keeping my feet from slipping,
Your name is a strong tower, the righteous runs into it and he is safe.
Flatimes Notice Board: Until you are born again, God ever abiding presence will never be with you. You must be born again to enjoy continuous victory. Please say the displayed prayer below in faith:
Lord Jesus, come into my life. I accept You as my Lord and Personal Saviour. I believe in my heart You died and rose from the dead to save me. Thank You Lord for saving me, in Jesus name Amen.
If you just prayed the prayer of salvation online please send your testimonies and prayer request to ecounselling@mountainoffire.org, +234 (803) 078-0919 OR +234 (817) 363-1657.