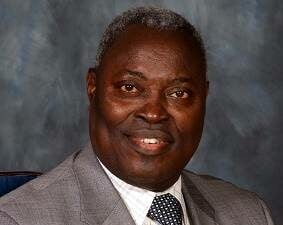 Mountain Top Life Daily Devotional 23 November 2022 By Dr. D.K Olukoya – Sowing With Tears (III)
Click HERE for Previous MESSAGES by Dr. D.K. Olukoya
TOPIC: Sowing With Tears (III) (Mountain Of Fire and Miracle Ministries, MFM Devotional 23 November 2022)
BIBLE IN ONE YEAR: Ezekiel 43, Ezekiel 44, 1 Peter 1, 1 Peter 2:4-25, Psalm 132:1-18
FIRE SCRIPTURE: Isaiah 65:19-23 (KJV)
19 And I will rejoice in Jerusalem, and joy in my people: and the voice of weeping shall be no more heard in her, nor the voice of crying.
20 There shall be no more thence an infant of days, nor an old man that hath not filled his days: for the child shall die an hundred years old; but the sinner being an hundred years old shall be accursed.
21 And they shall build houses, and inhabit them; and they shall plant vineyards, and eat the fruit of them.
22 They shall not build, and another inhabit; they shall not plant, and another eat: for as the days of a tree are the days of my people, and mine elect shall long enjoy the work of their hands.
23 They shall not labour in vain, nor bring forth for trouble; for they are the seed of the blessed of the Lord, and their offspring with them.
MEMORY VERSE: "They shall not labour in vain, nor bring forth for trouble; for they are the seed of the blessed of the Lord, and their offspring with them." – Isaiah 65:23
MOTIVATIONAL QUOTES:
Joy comes with bountiful harvest when much labour has been done.
PRAISE AND WORSHIP:
Take praise and worship songs as led by the Holy Spirit
PROPHETIC WORD FOR TODAY:
I DECREE AND DECLARE THAT LOCUSTS AND CANKERWORMS SHALL NOT DESTROY YOUR HARVEST, IN THE NAME OF JESUS.
MFM Devotional For Today 2022 MESSAGE:
Now that you have sown with tears, just like every diligent farmer who eagerly awaits the harvest time, you are looking forward to reaping with joy. Unfortunately, some people never looked back at the seeds they planted. Carelessly, the weeds have overgrown and the plants are choked up. How then can they produce fruits, not to talk of reaping with joy. It is all about caring and nurturing the plant to see that it is growing healthily. This is the life of your child, anything contrary will either hinder the growth, stagnate it or the plant dies off. May you not weep over your children, in Jesus' name.
Also Read: Open Heaven 23 November 2022 – Run From Flatterers
What seeds are you sowing into your child's life, good or bad? Seeds of good words, moral excellence that would make them grow into responsible adults. The Seed of God's word right from childhood to adulthood that would make them grow in the way of the Lord( Prov. 22:6), and never depart from it. Are you striving to give them sound education, teach them the dignity of labour and diligence? Do you sow the seeds of self discipline in every area of life, teaching them to cultivate the Fruit of the Spirit, crucify the flesh and flee from every appearance of sin and iniquity, but embrace the grace and mercy of God?
Parents are God's stewards assigned to look after the children and be accountable to the Almighty, because they are God's heritage. Lois and Eunice, grandmother and mother of Timothy, sowed good seeds into his life, such that he became a committed disciple of Paul and a reputable man of God. The same goes for the daughters' of Phillip, who turned out to be vessels of honour unto God. But Eli the priest, sowed the seeds of compromise and carelessness into his sons' lives, who reaped premature death and he the loss of priesthood. A complacent and compromising parent he was! He lost all!
Also Read: MFM Devotional 22 November 2022 – Sowing With Tears (II)
Realise that when you grow old, your children's children shall be your glory(Prov17:6). This is the divine mandate that God pronounced upon mankind in Gen.1:28: to be fruitful, multiply subdue and replenish the world. What a delight to see generations come forth, prospering in the things of the Kingdom. Let God work in you and through you to get this glorious work done. Even after you have gone to be with the Lord, your generations shall continue to prosper in the Lord.
PRAYER POINTS:
MORNING
Father let my life and family speak of Your glory, in the name of Jesus.
My children and I shall continue to be for signs and wonders, in the name of Jesus.
Anti-harvest spirits, my life and family are not your candidates, die, in the name of Jesus.
EVENING
Powers that want me to sow for another to reap, die a shameful death, in the name of Jesus.
O God, arise and waste the wasters in my life and family, in the name of Jesus.
My children, become fruitful vine, in the name of Jesus.
Father multiply my joy over my children, in the name of Jesus.
MOUNTAIN TOP LIFE is a daily devotional by Dr. D.K Olukoya (General Overseer, Mountain of Fire and Miracle Ministries, Worldwide)
Flatimes Notice Board: Until you are born again, God ever abiding presence will never be with you. You must be born again to enjoy continuous victory. Please say the displayed prayer below in faith:
Lord Jesus, come into my life. I accept You as my Lord and Personal Saviour. I believe in my heart You died and rose from the dead to save me. Thank You Lord for saving me, in Jesus name Amen.
If you just prayed the prayer of salvation online please send your testimonies and prayer request to ecounselling@mountainoffire.org, +234 (803) 078-0919 OR +234 (817) 363-1657.