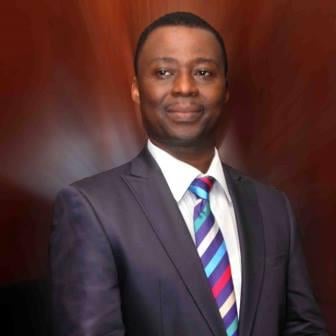 Mountain Top Life Daily Devotional 25 January 2023 By Dr. D.K Olukoya – That The Word May Run
Click HERE for Previous MESSAGES by Dr. D.K. Olukoya
TOPIC: That The Word May Run (Mountain Of Fire and Miracle Ministries, MFM Devotional 25 January 2023)
BIBLE IN ONE YEAR: Exodus 23, Exodus 24, Exodus 25, John 5, John 6, John 7
FIRE SCRIPTURE: Romans 10:13-17 (KJV)
13 For whosoever shall call upon the name of the Lord shall be saved.
14 How then shall they call on him in whom they have not believed? and how shall they believe in him of whom they have not heard? and how shall they hear without a preacher?
15 And how shall they preach, except they be sent? as it is written, How beautiful are the feet of them that preach the gospel of peace, and bring glad tidings of good things!
16 But they have not all obeyed the gospel. For Esaias saith, Lord, who hath believed our report?
17 So then faith cometh by hearing, and hearing by the word of God.
MEMORY VERSE: "Finally, brethren, pray for us, that the word of the Lord may have free course, and be glorified, even as it is with you: " – 2 Thessalonians 3:1
MOTIVATIONAL QUOTES:
When you run with the word of God, the God of the word will run to perfect all that concerns you, in the name of Jesus.
PRAISE AND WORSHIP:
Take praise and worship songs as led by the Holy Spirit
PROPHETIC WORD FOR TODAY:
THE LORD WILL MAKE YOU A CARRIER OF HIS GOOD TIDINGS, IN THE NAME OF JESUS.
MFM Devotional For Today 2023 MESSAGE:
Beloved, God is counting on each of us to cause His Word to run. Running here means to propagate the gospel, to spread the good news of salvation, to preach, to teach and turn the hearts of men to God through Christ Jesus.
But how do we achieve this? We must take bold steps of faith and share the word. This was the passionate call that Apostle Paul made in our memory verse today. A plea for prayer from brethren so that the word of God may have free course and souls be won into the kingdom, just as it happened to the Thessalonian brethren.
Also Read: MFM Devotional 24 January 2023 – Evil Altars, Let Me Go (II)
Are you doing something about this? Believers are not expected to be spiritually complacent but are to arise and spread the good news? If truly you have been saved, then you must not be reluctant in sharing your joy of salvation with others. You are saved to save others.
What are you going to do now? You can take the first step by preaching the message as an evangelist or by teaching as a Pastor and teacher of the word of God. You can also go to the mission field. Remember, Jesus said, "The harvest is plenty, but labourers are few." God is still looking for labourers today. Are you ready to be one?
Today's Fire Scripture states that there is need to send forth preachers for people to hear the word and let it provoke faith in them. Without hearing and hearing repeatedly, faith cannot be provoked, neither can souls be won to Christ. The Bible says beautiful are the feet of the carriers of the good news. I encourage you to be part of this glorious service? You can even support the work with your resources and be part of the kingdom building project. Above all, you can be a groaner, a spiritual burden bearer who is consistently praying to support this good work, interceding for brethren on the mission field as well as preachers and teachers of the word.
In all, make up your mind today to fulfil the Great Commission as written in Matthew 28:19. Arise, run with the word, win souls and make exploits for the kingdom of God! As you do so, God will continue to bless you richly, in Jesus' name.
PRAYER POINTS:
MORNING
Father Lord, make my feet beautiful to proclaim Your word, in the name of Jesus.
Lord Jesus, make me a preacher of Your message of salvation, in the name of Jesus.
O Lord, help me to run swiftly with Your word across the whole world, in the name of Jesus.
EVENING
O Lord, make me a soul winner; in the name of Jesus.
Holy Spirit, help me to fulfil the Great Commission according to Scriptures, in the name of Jesus.
Enemies of the word of God in and around my life, surrender or die, in the name of Jesus.
O Lord, make me faithful in Your service, in the name of Jesus.
MOUNTAIN TOP LIFE is a daily devotional by Dr. D.K Olukoya (General Overseer, Mountain of Fire and Miracle Ministries, Worldwide)
Flatimes Notice Board: Until you are born again, God ever abiding presence will never be with you. You must be born again to enjoy continuous victory. Please say the displayed prayer below in faith:
Lord Jesus, come into my life. I accept You as my Lord and Personal Saviour. I believe in my heart You died and rose from the dead to save me. Thank You Lord for saving me, in Jesus name Amen.
If you just prayed the prayer of salvation online please send your testimonies and prayer request to ecounselling@mountainoffire.org, +234 (803) 078-0919 OR +234 (817) 363-1657.