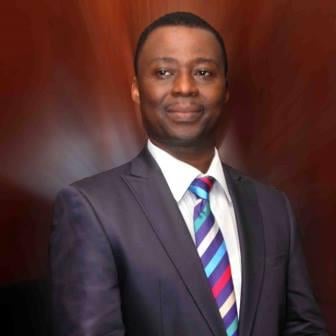 Mountain Top Life Daily Devotional 29 March 2022 By Dr. D.K Olukoya – You Are The Light Of The World
Click HERE for Previous MESSAGES by Dr. D.K. Olukoya
TOPIC: You Are The Light Of The World (Mountain Of Fire and Miracle Ministries, MFM Devotional 29 March 2022)
BIBLE IN ONE YEAR: Numbers 26, Numbers 27:1-11, Luke 7:36-50, Proverbs 8:12-21
FIRE SCRIPTURE: Matthew 5:14-16 (KJV)
14 Ye are the light of the world. A city that is set on an hill cannot be hid.
15 Neither do men light a candle, and put it under a bushel, but on a candlestick; and it giveth light unto all that are in the house.
16 Let your light so shine before men, that they may see your good works, and glorify your Father which is in heaven.
MEMORY VERSE: "Let your light so shine before men, that they may see your good works, and glorify your Father which is in heaven." – Matthew 5:16
MOTIVATIONAL QUOTES:
God's part is to place us where He wants us; our part is to shine.
PRAISE AND WORSHIP:
Take praise and worship songs as led by the Holy Spirit.
PROPHETIC WORD FOR TODAY:
Divine light from the throne of God will shine upon you and displace every manifestation of darkness, in the name of Jesus.
MFM Devotional 29 March 2022 Message:
Light has been defined as something that illuminates, enlightens and informs. It is synonymous with things that are notable, luminous and things that stand out. The world, on the other hand, has been defined as the human society with its inhabitants and all things upon it. It could also mean the concerns of the earth and its affairs as distinguished from heaven and the life to come.
Also Read: Open Heaven 29 March 2022 – Proof Of Dominion II
'You are the light of the world' is a direct declaration by our Lord Jesus Christ in His Sermon on the Mount. It contains a revelation of God's principles of righteousness for us to live a victorious Christian life through faith in Jesus Christ and by the power of the Holy Spirit.
The world and Christians are two distinct groups of people. The world is presently in rebellion against God's rule, enslaved to satan and under his dominion. The people of the world are in deception and darkness; they have a distorted view of life, values and religion; they follow immoral ways of life and reject the standards of God's word. 1 John 5:19b says, "….. and the whole world lieth in wickedness."
God's children are meant to stand out and be the light amidst the dark world in their thoughts, words and deeds. 1 John 1:5b says: "God is light, and in Him is no darkness at all."
To be like our Father and in obedience to Jesus' command, we are to project all the characteristics of light as defined above and many more. We are to be set apart from the world, its corrupt system, unholy associations, partnerships and compromise. 1 Peter 2:9 says, "But ye are a chosen generation, a royal priesthood, an holy nation, a peculiar people; that ye should shew forth the praises of him who hath called you out of darkness into his marvellous light."
Beloved, God expects you to make positive difference wherever you are. As light in this dark world, you should make impacts like Jesus who went about doing good. Let your light so shine that men will see your good works and glorify your Father who is in heaven.
PRAYER POINTS:
MORNING
Thank You Lord, for the salvation of my soul, in the name of Jesus.
Thank You Lord, for bringing me out of darkness into Your marvellous light, in the name of Jesus.
I reject every spirit of obscurity, in the name of Jesus.
EVENING
Every umbrella of darkness shielding the light of God in me, catch fire, in the name of Jesus.
Every satanic cloud covering my light, clear away by fire, in the name of Jesus.
My life will be an attraction, not a distraction to God's Kingdom, in the name of Jesus.
I will not frustrate the grace of God upon my life, in the name of Jesus.
MOUNTAIN TOP LIFE is a daily devotional by Dr. D.K Olukoya (General Overseer, Mountain of Fire and Miracle Ministries, Worldwide)
Flatimes Notice Board: Until you are born again, God ever abiding presence will never be with you. You must be born again to enjoy continuous victory. Please say the displayed prayer below in faith:
Lord Jesus, come into my life. I accept You as my Lord and Personal Saviour. I believe in my heart You died and rose from the dead to save me. Thank You Lord for saving me, in Jesus name Amen.
If you just prayed the prayer of salvation online please send your testimonies and prayer request to ecounselling@mountainoffire.org, +234 (803) 078-0919 OR +234 (817) 363-1657.