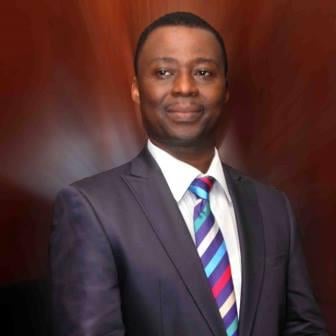 Mountain Top Life Daily Devotional 7 April 2022 By Dr. D.K Olukoya – That Wall Must Come Down (I)
Click HERE for Previous MESSAGES by Dr. D.K. Olukoya
TOPIC: That Wall Must Come Down (I) (Mountain Of Fire and Miracle Ministries, MFM Devotional 7 April 2022)
BIBLE IN ONE YEAR: Deuteronomy 6, Deuteronomy 7, Deuteronomy 8, Luke 11:33-54, Psalm 42:1-6
FIRE SCRIPTURE: Joshua 6:1-5 (KJV)
1 Now Jericho was straitly shut up because of the children of Israel: none went out, and none came in.
2 And the Lord said unto Joshua, See, I have given into thine hand Jericho, and the king thereof, and the mighty men of valour.
3 And ye shall compass the city, all ye men of war, and go round about the city once. Thus shalt thou do six days.
4 And seven priests shall bear before the ark seven trumpets of rams' horns: and the seventh day ye shall compass the city seven times, and the priests shall blow with the trumpets.
5 And it shall come to pass, that when they make a long blast with the ram's horn, and when ye hear the sound of the trumpet, all the people shall shout with a great shout; and the wall of the city shall fall down flat, and the people shall ascend up every man straight before him.
MEMORY VERSE: "And the Lord said unto Joshua, See, I have given into thine hand Jericho, and the king thereof, and the mighty men of valour." – Joshua 6:2
MOTIVATIONAL QUOTES:
Trusting God will dissolve our anxiety and make things to work in our favour.
PRAISE AND WORSHIP:
Take praise and worship songs as led by the Holy Spirit.
PROPHETIC WORD FOR TODAY:
I command every wall standing between you and your helpers to come down by thunder in the name of Jesus.
MFM Devotional For Today MESSAGE:
In our Fire Scripture for today, the Bible describes to us how fortified the wall of Jericho was and that it was straightly shut up. Nothing could come out and nothing could go in – The people of Jericho thought that they were secured and that nothing could come near them. They were happy and were rejoicing because of their invincibility, but the Bible says in 1 Samuel 2:9, "He will keep the feet of his saints, and the wicked shall be silent in darkness; for by strength shall no man prevail."
Also Read: MFM Devotional 6 April 2022 – Be The Epistle For All (II)
Beloved, God has plans and strategies that no man knows about. His plans and strategies will outwit, confound and mesmerise the enemy and bring solution to your difficult and perplexing situation. When God unfolded His battle plan to Joshua, he would have thought, "Jehovah, Your ways are past finding out. You mean we should march round this wall that is as thick as a four-lane express road, as if soldiers are on parade?" And when they started to move round the wall, the people of Jericho too said, "See these funny people. They have no armoured tank or bomb to bring down the wall, no weapon of any sort and they think they can defeat us."
Dear reader, the Bible says that, "For my thoughts are not your thoughts, neither are your ways my ways, saith the LORD" (Isaiah 55:8). When the enemy is expecting God to come through the front door, He will surprise them through the back door or come through the roof.
Have you got to the wall of stagnation and limitation of your ancestors? Is the battle fierce or the enemy formidable? Go to God and ask Him for your battle plan. He will give it to you; your enemies will flee and fall in defeat; their wall will collapse. The Bible says, "Oh that thou wouldest rend the heavens, that thou wouldest come down, that the mountains might flow down at thy presence" (Isaiah 64:1). No wall can stand before you because God, the Consuming Fire, is with you. Today, every wall the enemy has designed to stop you from entering into joy and fulfilment shall crumble, in the name of Jesus.
PRAYER POINTS:
MORNING
My Father, appear in my battle, in the name of Jesus.
Every conspiracy of darkness that generated hatred against my life, scatter unto desolation, in the name of Jesus.
Every wall of hatred and rejection built against my life, go down, in the name of Jesus.
EVENING
Powers ganging up against my celebration, scatter by fire, in the name of Jesus.
Wickedness of my father's house, expire, in the name of Jesus.
Angels of fire, arise, in the name of Jesus; pursue my pursuers to death, in the name of Jesus.
Thou wall of loneliness, crumble and die, in the name of Jesus.
Also Read: Open Heaven 7 April 2022 – Don't Condone The Devil
MOUNTAIN TOP LIFE is a daily devotional by Dr. D.K Olukoya (General Overseer, Mountain of Fire and Miracle Ministries, Worldwide)
Flatimes Notice Board: Until you are born again, God ever abiding presence will never be with you. You must be born again to enjoy continuous victory. Please say the displayed prayer below in faith:
Lord Jesus, come into my life. I accept You as my Lord and Personal Saviour. I believe in my heart You died and rose from the dead to save me. Thank You Lord for saving me, in Jesus name Amen.
If you just prayed the prayer of salvation online please send your testimonies and prayer request to ecounselling@mountainoffire.org, +234 (803) 078-0919 OR +234 (817) 363-1657.