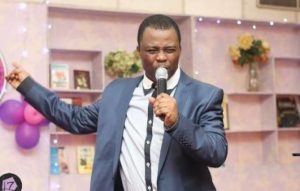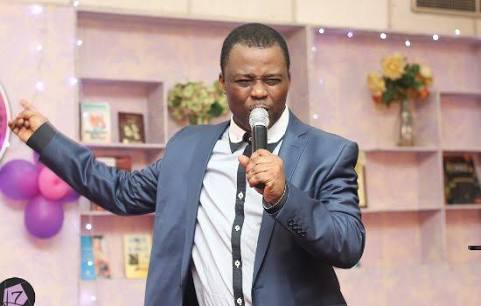 TOPIC: Press Forward (Mountain of Fire and Miracle Ministries Friday, 17 August 2018)
FIRE SCRIPTURE: Philippians 3:13-14
MEMORY VERSE: "And Jesus said unto him, No man, having put his hand to the plough, and looking back, is fit for the kingdom of God." – Luke 9:62
The MESSAGE:
As a believer, you have a great task ahead of you and should therefore, not rest on your current spiritual attainments. Being dissatisfied with your current attainment is a major step for progress in the Christian race. Many Christians are self-satisfied because they compare their spiritual attainments with that of other Christians, usually those who are not making much progress. If Paul had compared himself with others, he would have been tempted to be proud and perhaps relax. After all, there were not too many believers in Paul's day who experienced all that he had. But Paul did not compare himself with others; he compared himself with the standard of Jesus Christ. He pressed forward daily realising that he had not arrived yet at perfection (Philippians 3:2). One mark of his maturity is the knowledge that he is not perfect. The mature Christian honestly evaluates himself and strive to do better.
We must devote ourselves to running the Christian race. No athletes succeeds by looking back during a race; one succeeds by pressing forward even if one is leading others. Focus and determination to win the race propels you to exert more energy to stay ahead of others. Even when supporters are cheering you up, you do not pay attention to them until the race is over. The winners in the Christian race are those who concentrate, who keep their eyes on the goal and let nothing distract them. They are devoted entirely to their calling like Nehemiah, the wall-building leader. Winners ignore distracting invitations and praises but focus on the challenging task ahead. If there are no challenges and contentions, there will be no need to declare anyone a winner. Concentration is the secret of power and success. The unsaved person is controlled by the past, but Christian running the race looks towards the future. You as a believer should be future-oriented, "forgetting those things which are behind" are no longer influenced by, or affected by past things. You should break the power of the past by living for the future. We cannot change the past, but we can change the meaning of the past. There were things in Paul's past that could have been weights to hold him back (1 Timothy 1:12-17), but they became inspirations to speed him ahead. The events did not change, but his understanding of them changed. Learn to see the past from God's point of view. Joseph did not allow the past wickedness of his brothers to influence him when he revealed himself to his brothers in Egypt. He knew that God had plan for his life -a race for him to run -and in fulfilling that plan and looking ahead, he broke the power of the past.
Too many Christians are shackled by regrets of the past. They are trying to run the race by looking backward. No wonder they stumble and fall and get in the way of other Christians. Some Christian runners are being distracted by the successes of the past, not the failures; and this is just bad. "The things which are behind" must be set aside and "the things which are before" must take their place. It is possible to have devotion and direction and still lose the race and the reward. You must apply focus and determination with the help of the Holy Spirit and discipline yourself all the way. Press forward daily to reach your goal of being with the Lord in heaven.
MOTIVATIONAL QUOTE:
CONCENTRATION IS THE SECRET OF POWER AND SUCCESS.
PROPHETIC WORD:
You will not be a spiritual casualty; you'll make it to the end.
PRAYER POINTS:
MORNING
1. Entanglements of this world, militating against my Christian race, catch fire and burn to ashes, in the name of Jesus.
2. Pride of success, slowing down my exploits for God, be destroyed by the power in the blood of Jesus, in the name of Jesus.
3. Praise singers assigned to slow down my zeal for God, shut up by fire, in the name of Jesus.
EVENING
4. Holy Spirit, empower me to focus fully on my Christian race, in the name of Jesus.
5. Distractions, working against my spiritual growth, loose your hold upon my life, in the name of Jesus.
6. I cast out every grudge from my mind and forgive all those that wronged me, in the name of Jesus.
7. I shall make it to the end, I shall not be a spiritual casualty, whether the devil likes it or not, in the name of Jesus.
"If you missed yesterday devotional, please click to read MFM Mountain Top Life Daily Devotional HERE
MOUNTAIN TOP LIFE is a daily devotional by Dr. D.K Olukoya (General Overseer, Mountain of Fire and Miracle Ministries, Worldwide)
Flatimes Notice Board: Until you are born again, God ever abiding presence will never be with you. You must be born again to enjoy continuous victory. Please say the displayed prayer below in faith:
Lord Jesus, come into my life. I accept You as my Lord and Personal Saviour. I believe in my heart You died and rose from the dead to save me. Thank You Lord for saving me, in Jesus name Amen.
If you just prayed the prayer of salvation online please send your testimonies and prayer request to contact@faithoyedepo.org, 07026385437 OR 08141320204.