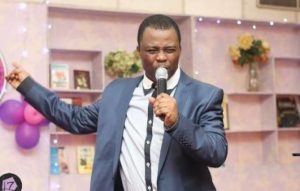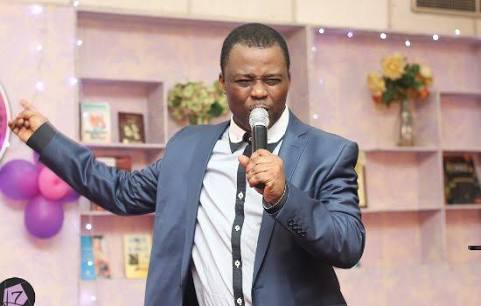 TOPIC: Pass On The Baton (Mountain of Fire and Miracle Ministries Saturday, 18 August 2018)
FIRE SCRIPTURE: 2 Timothy 1:3-7
MEMORY VERSE: "Train up a child in the way he should go: and when he is old, he will not depart from it." – Proverbs 22:6
The MESSAGE:
A baton is a short stick or tube passed from one runner to another runner in a relay race. In a relay race, the speed and skill in the exchange of baton is every bit as important as the sprinter's time. Get the exchanges done poorly in a relay race, and you can forget about gold, silver, or bronze. The same principle applies in natural child upbringing, nurturing of new converts and ministerial succession. Abraham handed the baton of covenant with God to Isaac and Isaac passed it to Jacob. Moses handed over the baton of leading Israelites to the Promised Land to Joshua, but after the death of Joshua, the Israelites had no sustainable leader that could stand in the office of Joshua. David handed the baton of kingship to Solomon, but Solomon messed up the throne with insatiable love for strange women. Elijah handed the prophetic baton to Elisha, but Elisha failed to have a successor. Jesus handed the baton to His disciples, and they passed it on to the early church fathers whose works and service were instrumental to the growth of Christianity till today.
Paul was excited at the spiritual background of Timothy. He was sure that Timothy's faith was genuine, and that this faith would see him through in spite of the troubles he was facing. Apparently Lois, Timothy's grandmother was the first one in the family that was won to Christ; then his mother, Eunice, was converted. Both Timothy's mother and grandmother had seen to it that he was taught the Scriptures (2 Timothy 3:15), and this was great preparation for the learning of the Gospel and his assignment in the ministry. This was a family that followed the counsel of 'train up your child in the way he should go, and when he is old, he will not depart from it.' Paul was Timothy's mentor in the ministry, and he had watched his life and service during those years they were together. He was certain that Timothy's faith was genuine. In fact, Timothy's heritage was a great one; for he was reared in a godly home, trained by a wonderful apostle and given marvelous opportunities for serving the Lord. Paul encouraged Timothy to ordain elders to support him in the ministry and specified qualifications for the appointees. The baton must be passed on to carefully selected men who would be able to serve the Lord faithfully and fervently without bringing reproach to the name of the Lord (1 Timothy 3: 1-13).
Do you pray for your children to become vessels of honour in the society and in the house of God? Are you concerned with their career success only or you are also training them to serve the Lord? Are you sincerely providing spiritual mentorship to your ministers with the aim of passing the baton to them or are you simply using them to acquire fame and wealth with the intention of passing the baton to your family members? If you run the church as a family business, you may end up passing the baton poorly and risk losing divine backing like Eli's children and Samuel's children. The choice is yours.
MOTIVATIONAL QUOTE:
IF YOU RUN YOUR MINISTRY AS A FAMILY BUSINESS, YOU MAY END UP PASSING THE BATON POORLY.
PROPHETIC WORD:
May your heritage produce godly successors.
PRAYER POINTS:
MORNING
1. Selfishness and greed in my life, get out by force, in the name of Jesus.
2. Holy Spirit, guide me in all my decisions affecting the ministry, in the name of Jesus.
3. Spiritual carelessness, my life is not your candidate, be destroyed by fire, in the name of Jesus.
EVENING
4. My Christian race shall not be aborted, in the name of Jesus.
5. My children shall not fail God, in the name of Jesus.
6. I shall not hand over the baton to a wrong person, in the name of Jesus.
7. I refuse to yield to the flesh in my calling and ministry, in the name of Jesus.
If you missed yesterday devotional, please click to read MFM Mountain Top Life Daily Devotional HERE
MOUNTAIN TOP LIFE is a daily devotional by Dr. D.K Olukoya (General Overseer, Mountain of Fire and Miracle Ministries, Worldwide)
Flatimes Notice Board: Until you are born again, God ever abiding presence will never be with you. You must be born again to enjoy continuous victory. Please say the displayed prayer below in faith:
Lord Jesus, come into my life. I accept You as my Lord and Personal Saviour. I believe in my heart You died and rose from the dead to save me. Thank You Lord for saving me, in Jesus name Amen.
If you just prayed the prayer of salvation online please send your testimonies and prayer request to contact@faithoyedepo.org, 07026385437 OR 08141320204.