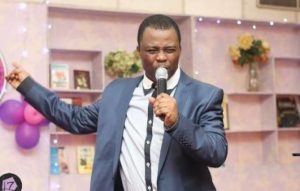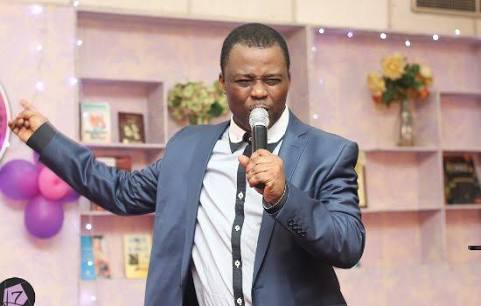 TOPIC: Beware Of End-Time Deceivers (Mountain Of Fire and Miracle Ministries Saturday, 22 September 2018)
FIRE SCRIPTURE: 2 Timothy 4:2-5
MEMORY VERSE: "For this people's heart is waxed gross, and their ears are dull of hearing, and their eyes they have closed; lest at any time they should see with their eyes and hear with their ears, and should understand with their heart, and should be converted, and I should heal them." – Matthew 13:15
The MESSAGE:
One of the characteristics of the end-time in which we are, is the great outpouring of knowledge of God. The Lordship of Jesus Christ is widely known and most of the signs of His return are evident. Unfortunately, iniquity still abound and the love of many has grown cold. Experiences have shown that the message of the cross no longer excites many Pentecostal Christian church members. What most Christians want to hear now is on prosperity and breakthroughs. Christians are now more involved in the issues of wealth and affluence while holiness and the Great Commission are pushed to the background. My interaction with young people has revealed that in some modern Pentecostal churches, it is considered old-fashioned to carry the Holy Bible in its printed form, so that young people who cannot afford iPad stay away from church services. This is very disheartening.
In some situations where God in His mercy releases some messages to impact people's lives, some of the hearers unfortunately, rather focus on the vocabulary, the tenses, the pronunciation, the dressing of the Pastor and other irrelevant things. These are people with itching ears and who do not fear God. The devil also blocks people's ability to listen by causing them to sleep while the sermon is going on; he causes satanic buying and selling in some people's minds. The Bible, however, makes it clear that Jesus will deny many of the so-called miracle workers as well as their seekers, on that great day. It would be a tragedy on that day to hear the words: "I know you not, depart, ye worker of iniquity!"
The world and all its glamour are passing away. Why not tune your ears now to the word of life and to the frequency of the Holy Spirit? God wants to heal your heart and your life; be open to receive. So, confess your faults to Jesus and make a decision to follow Him to the end. He will hear you and give you the desires of your heart.
MOTIVATIONAL QUOTE:
THE GLITZ AND GLAMOUR OF THE WORLD WILL SOON PASS AWAY, ONLY WHAT IS DONE FOR GOD WILL REMAIN.
PROPHETIC WORD:
May the Holy Spirit deliver you from deceptions of satan.
PRAYER POINTS:
MORNING
1. My Father, my Father, my Father, let Your ears be open unto my cry, in Jesus' name.
2. Every satanic wax sealing my ears from hearing the instructions of the Holy Spirit, melt away by fire, in Jesus' name.
3. By Your mercy O Lord, make me sensitive to the voice of Your Spirit, in Jesus' name.
EVENING
4. Every satanic gathering for my sake and the sake of my loved ones, receive confusion and scatter, in Jesus' name.
5. Witchcraft stone of affliction fired to destabilise my destiny, go back now and destroy your sender, in Jesus' name.
6. O God my Father, arise and let those who device my hurt go down into the lower part of the earth, in Jesus' name.
7. Thou finger of the Lord, rest upon my enemies and cause their ears to tingle, in Jesus' name.
If you missed yesterday devotional, please click to read MFM Mountain Top Life Daily Devotional HERE
MOUNTAIN TOP LIFE is a daily devotional by Dr. D.K Olukoya (General Overseer, Mountain of Fire and Miracle Ministries, Worldwide)
Flatimes Notice Board: Until you are born again, God ever abiding presence will never be with you. You must be born again to enjoy continuous victory. Please say the displayed prayer below in faith:
Lord Jesus, come into my life. I accept You as my Lord and Personal Saviour. I believe in my heart You died and rose from the dead to save me. Thank You Lord for saving me, in Jesus name Amen.
If you just prayed the prayer of salvation online please send your testimonies and prayer request to contact@faithoyedepo.org, 07026385437 OR 08141320204.