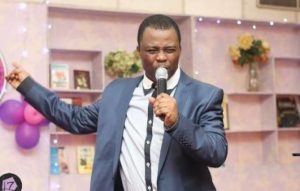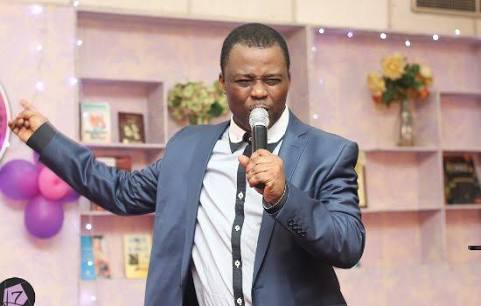 TOPIC: A Great House (II) (Mountain of Fire and Miracle Ministries Saturday, 28 July 2018)
FIRE SCRIPTURE: 1 Corinthians 6:15-17
MEMORY VERSE: "For ye are bought with a price: therefore glorify God in your body, and in your spirit, which are God's." –1 Corinthians 6:20
The MESSAGE:
The Bible says you are the temple of the Holy Spirit, a dwelling place of the Almighty God (1 Corinthians 6:19). Man is made up of body, soul and spirit. The soul of man, which consists of mind/heart, is a battlefield. Two forces are always contending with the mind. These are forces of God and of satan. The forces of darkness attack your mind with evil thoughts, imaginations and wickedness in order to pollute. If they are successful, hatred, bitterness and all unrighteousness will begin to manifest. If you have observed any of these in your life, you need to purge yourself of them. Beloved, purity or filthiness determines who dwells in your great house. If idolatry, adultery, fornication, prostitution, unrighteousness, alcoholism, gluttony are found in your great house, it becomes an abode of all evil spirits. Some have released their bodies to be a dwelling place for witchcraft spirit. Their presence in a place brings evil or causes havoc.
Who occupies your great house is a matter of choice. The choice you make determines the state of your heart. Have you made the right choice? Is your life a vessel of honour or dishonour? Whoever dwells in your great house is a function of who you have chosen (Joshua 24:14-24). Some of us allow anger, pride, lust, deception, stubbornness, cruelty and greed in our great house. God will not dwell in such house because it is not prepared for Him. Every child of God is expected to prepare His house for Him to dwell in by purging himself of every filthiness and clothing himself with holy living, righteousness, prayerfulness and the word of God. If you make the right choice, you will enjoy the presence of God always.
God is the good builder of your great house (Genesis 2:31). As the good builder, is God happy and pleased with the condition of your great house (body/life)? If the condition of your house is making God to bleed in His heart, then you need to repent and forsake your wicked ways. The content of your house may be the cause of hindrances to your miracles, breakthroughs and testimonies. If that is the case, you need to purge yourself with prayers and the word of God. The life of a Christian that is purged is sanctified, made a living sacrifice, holy and acceptable to God (Romans 12:1). The petition of a sanctified Christian commands the attention of heaven (Isaiah 30:19).
MOTIVATIONAL QUOTE:
EVERY DAY BRINGS NEW CHOICES.
PROPHETIC WORD:
Darkness shall not rejoice over your life.
PRAYER POINTS:
MORNING
1. O Lord, reveal to me every hindrance to my spiritual growth, in the name of Jesus.
2. You wicked power in my foundation that refuses to let me go, fall down and die, in the name of Jesus.
3. Every lawful bondage in my life, break, in the name of Jesus.
EVENING
4. I command every bondage in my life to loose its hold, in the name of Jesus.
5. O Lord, let me experience Your kingdom in every department of my life, in the name of Jesus.
6. Holy Ghost fire, destroy every work of the flesh in my life, in the name of Jesus.
7. You my body, hear the word of the Lord and reject satanic command, in the name of Jesus.
"If you missed yesterday devotional, please click to read MFM Mountain Top Life Daily Devotional HERE
MOUNTAIN TOP LIFE is a daily devotional by Dr. D.K Olukoya (General Overseer, Mountain of Fire and Miracle Ministries, Worldwide)
Flatimes Notice Board: Until you are born again, God ever abiding presence will never be with you. You must be born again to enjoy continuous victory. Please say the displayed prayer below in faith:
Lord Jesus, come into my life. I accept You as my Lord and Personal Saviour. I believe in my heart You died and rose from the dead to save me. Thank You Lord for saving me, in Jesus name Amen.
If you just prayed the prayer of salvation online please send your testimonies and prayer request to contact@faithoyedepo.org, 07026385437 OR 08141320204.