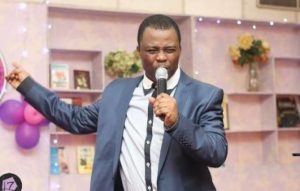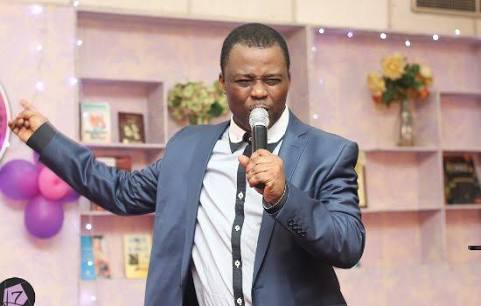 TOPIC: Repent and Turn to God (Mountain of Fire and Miracle Ministries Sunday, 5 August 2018)
FIRE SCRIPTURE: Matthew 27:3-6
MEMORY VERSE: "Repent ye therefore, and be converted, that your sins may be blotted out, when the times of refreshing shall come from the presence of the Lord." – Acts 3:19
The MESSAGE:
2 Chronicles 7:14 is a key Scripture that gives us express offer of salvation, and healing, sequel to repentance from sin. God said: "If my people, which are called by my name, shall humble themselves, and pray, and seek my face, and turn from their wicked ways; then will I hear from heaven, and will forgive their sin, and will heal their land." This does not grant express permission to commit sin and subsequently turn to God in repentance in order to obtain forgiveness. God always looks at the intention of our heart. God is merciful, but the consequence of sin cannot be escaped.
Judas Iscariot had great opportunity to repent of his wicked intention before any damage was done. Despite the warnings of the Lord, he still went ahead to carry out his evil agenda. His senses were awakened after betraying the Lord. Though he regretted his action with a remorseful heart, he never repented and turned to God. No wonder he committed suicide immediately after he realised the gravity of what he did. He lost his apostleship, lost the financial gains of his wickedness, lost his life and lost eternal life. Even though he was with the Lord and daily dined with the Lord, this did not stop the devil from harvesting his soul. What a pity? Samson had exceptional deliverance anointing, but his love for sinful sexual satisfaction demoted him. He became a captive and object of ridicule in the camp of the enemies. He moved from being an oppressor to a laughing stock. He lost his eyes to the lust of the eyes and eventually lost his entire life to the lust of the flesh. Even though he cried to God for vengeance, he did not obtain deliverance from captivity and torture. The answer to his prayer resulted in massive death of his captors, but his own life was also not spared. He perished in his sins.
Prior to selling his birthright, Esau had conducted himself in a manner that displeased his parents when he married Judith, the daughter of Beeri, the Hittite, and Bashemath, the daughter of Elon, the Hittite in Genesis 26:34-35. He later compounded his problems by selling his birthright, which made him to lose the blessings of the firstborn. What he lost carelessly to the lust of the flesh, his great and exceeding bitter cry could not restore to him. A further attempt to appease his parents over his marriage to the daughters of Canaan was not only in the wrong direction, but rather late and futile. He lost miserably forever to the extent that even though he was the first born of Isaac, his name did not qualify for mention when addressing God as the God of Abraham, Isaac and Jacob.
Repentance is good, but prevention is certainly better than cure. To avoid sin altogether is better than planning to repent after committing a sin. Run from every appearance of sin and stay safe. May the Lord strengthen you, in Jesus' name.
MOTIVATIONAL QUOTE:
LET NO SIN DEMOTE YOU FROM THE PLACE OF YOUR ANOINTING.
PROPHETIC WORD:
Your name will be qualified to be mentioned before the throne of grace.
PRAYER POINTS:
MORNING
1. You snare of sin, I set you ablaze by fire, in the name of Jesus.
2. Spirit of error assigned to destroy me, I cast you out of my life by fire, in the name of Jesus.
3. Lust of the flesh, I flush you out of my life by the power in the blood of Jesus, in the name of Jesus.
EVENING
4. Holy Spirit, do not be silent anytime I am falling away, in the name of Jesus.
5. My portion shall not be given to another, in the name of Jesus.
6. My name shall not disappear from the Book of Life, in the name of Jesus.
7. O God my Father, help me to remain in Your will always, in the name of Jesus.
"If you missed yesterday devotional, please click to read MFM Mountain Top Life Daily Devotional HERE
MOUNTAIN TOP LIFE is a daily devotional by Dr. D.K Olukoya (General Overseer, Mountain of Fire and Miracle Ministries, Worldwide)
Flatimes Notice Board: Until you are born again, God ever abiding presence will never be with you. You must be born again to enjoy continuous victory. Please say the displayed prayer below in faith:
Lord Jesus, come into my life. I accept You as my Lord and Personal Saviour. I believe in my heart You died and rose from the dead to save me. Thank You Lord for saving me, in Jesus name Amen.
If you just prayed the prayer of salvation online please send your testimonies and prayer request to contact@faithoyedepo.org, 07026385437 OR 08141320204.