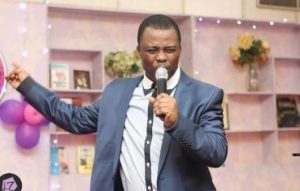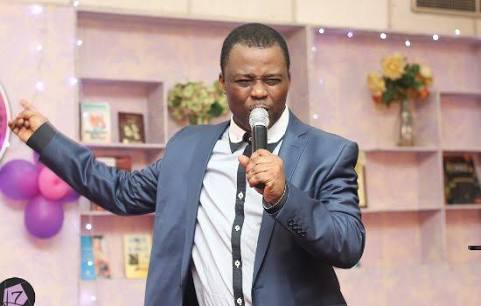 TOPIC: Love Is Supreme (Mountain Of Fire and Miracle Ministries Saturday, 8 September 2018)
FIRE SCRIPTURE: 1 Corinthians 13:1-8
MEMORY VERSE: "And the second is like, namely this, Thou shalt love thy neighbour as thyself. There is none other commandment greater than these." – Mark 12:31
The MESSAGE:
Spiritual gifts, no matter how exciting and wonderful, are useless and even destructive if they are not ministered in love. The main evidence of maturity of the Christian life is a growing for God and for God's people, as well as a love for lost souls. It has been said that love is the "circulatory system" of the body of Christ. In our text today, Paul was still dealing with the Corinthians' problems when he wrote these words: the abuse of the gift of tongues, division in the church, envy of other's gifts, selfishness, impatience with one another in public meetings, and habits that were disgracing the name of the Lord. These problems are still prevalent in the church today despite the widespread demonstration of signs and wonders. The only way spiritual gifts can be used creatively is when Christians are motivated by love. Without love, the exercise of these gifts is useless.
Demonstrating the gifts of tongues without love is just a lot of noise. It is love that enriches the gift and gives it value. Ministry without love cheapens both the minister and those who are touched by it; but ministry with love enriches the whole church. It takes deeply-rooted love to engage in the ministry of deliverance, counseling, sacrificial giving, soul-winning, and undiluted teaching and preaching of sound Christian doctrines. Christians are taught by God to love one another (1 Thessalonians 4:9). God the Father taught us to love by sending His Son (1 John 4:19), and God the Son taught us to love by giving His life and by commanding us to love one another (John 13:34-35). The Holy Spirit teaches us to love one another by pouring out God's love in our hearts (Romans 5:5).
The most important lesson in the school of faith is to love all God's children. Love enriches all that it touches. Love keeps us in the service of the Lord without considering selfish interest. Love makes us identify with the challenges of brethren without attempting to brag about it. Love makes us to do the unusual and to go the extra mile. Love is the key for the prevention of abuse of spiritual gifts. Love consolidates rather than disintegrate the church. Love encourages expression of spiritual gifts. Love is selfless and patient in handling issues among brethren. Jesus clearly stated that love is the greatest commandment. Believers should emulate the love shared by the Trinity and use this to promote unity in the church.
MOTIVATIONAL QUOTE:
IN THE SCHOOL OF FAITH, THE MOST IMPORTANT LESSON IS AGAPE LOVE.
PROPHETIC WORD:
Anything hindering the manifestation of the love of Christ in your life shall be destroyed by fire.
PRAYER POINTS:
MORNING
1. Spirit of envy and jealousy in my life, catch fire and burn to ashes, in the name of Jesus.
2. Holy Ghost fire, burn off every greed and selfishness in my life, in the name of Jesus.
3. Spirit of contention in the church, come out and die by fire, in the name of Jesus.
EVENING
4. O Lord, purge my life and Your church with Your fire, in the name of Jesus.
5. Agape love, incubate my life and fellow believers by fire, in the name of Jesus.
6. As from today, I shall be a good example of a loving brother/sister, in the name of Jesus.
7. O Lord, help me to put love first in whatever I do in the ministry, in the name of Jesus.
"If you missed yesterday devotional, please click to read MFM Mountain Top Life Daily Devotional HERE 
MOUNTAIN TOP LIFE is a daily devotional by Dr. D.K Olukoya (General Overseer, Mountain of Fire and Miracle Ministries, Worldwide)
Flatimes Notice Board: Until you are born again, God ever abiding presence will never be with you. You must be born again to enjoy continuous victory. Please say the displayed prayer below in faith:
Lord Jesus, come into my life. I accept You as my Lord and Personal Saviour. I believe in my heart You died and rose from the dead to save me. Thank You Lord for saving me, in Jesus name Amen.
If you just prayed the prayer of salvation online please send your testimonies and prayer request to contact@faithoyedepo.org, 07026385437 OR 08141320204.