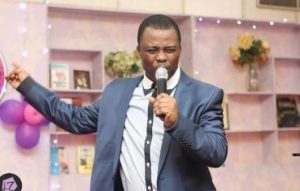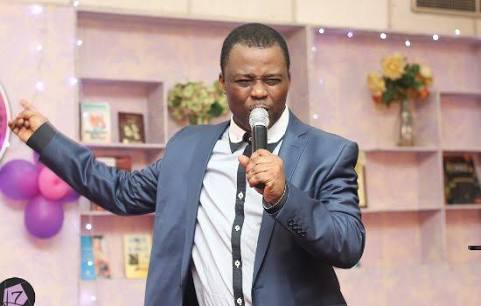 TOPIC: Don't Be Too Quick To Judge (Friday, 16th March 2018)
FIRE SCRIPTURE: 2 Samuel 12:5-7
MEMORY VERSE:
"Therefore thou art inexcusable, O man, whosoever thou art that judgest: for wherein thou judgest another, thou condemnest thyself; for thou that judgest doest the same things." – Romans 2:1
The MESSAGE:
Many of us are quick to pass hasty judgements on others without understanding what actually has taken place. Thereby, we say what we are not supposed to say and later regret saying what we have said about others. One old man was sitting with his 25-year-old son in the train. The train was about to leave the station. All passengers were sitting down on their seats. As the train started moving, the young man was filled with joy and curiosity. He was sitting by the window. He put one hand out and felt the rush of the passing air. He shouted, "Papa see all the trees are going behind." Old man smiled and admired his son's feelings. Sitting beside the young man was a couple listening to the conversation between father and son. They were a little awkward with the attitude of a 25-year-old man who was behaving like a small child. Suddenly, the young man again shouted, "Papa see the pond and animals. Clouds are moving with the train." The couple was watching the young man with embarrassment. Then it started raining and some rain drops touched the young man's hand. He was filled with joy and he closed his eyes. He shouted again, "Papa it's raining, water is touching me, see papa." The couple couldn't help themselves and asked the old man, "Why don't you visit a Doctor and get treatment for your son." The old man said, "Yes, we are coming from the hospital, as today only my son got his eye sight for the first time in his life."
Another example was that of David before he repented of his sins of adultery and murder. Nathan the prophet shared a story with David about a rich man who stole a lamb from a poor man. Then the Bible says, "David's anger was greatly aroused against the man… Then Nathan said to David, 'You are the man!'" (2 Samuel 12:5-7). Romans 2:1 tells us, "Therefore thou art inexcusable, O man, whosoever thou art that judgest: for wherein thou judgest another, thou condemnest thyself, for thou that judgest doest the same things." In an effort to help one person, we hurt another; we call people out on their wrongdoing only to turn around and find ourselves in error. The truth is that we have all been like David who judged himself without knowing. You need to be careful when people call you to judge. It may be a trap for you. Don't draw conclusions until you know all the facts.
MOTIVATIONAL QUOTE:
Don't draw conclusions until you know all the facts.
PROPHETIC WORD:
Any tongue that rises against you is condemned today.
PRAYER POINTS:
MORNING
1. O God, arise and deliver me from every spirit of error, in the name of Jesus.
2. My Father, deliver me from every self-error that will turn my glory to shame this year, in the name of Jesus.
3. My Father, deliver me from every satanic error that will be programmed against my life this year, in the name of Jesus.
EVENING
4. My Father, deliver me from every satanic arrow mistakes programmed against my career, marriage and business, in the name of Jesus.
5. I receive the grace to avoid judging others, in the name of Jesus.
6. I receive the spirit to always look inward from this day forward, in the name of Jesus.
7. Spirit of love, overshadow my life right now, in the name of Jesus.
If you missed yesterday devotional, please click to read "MFM Mountain Top Life Daily Devotional HERE"
MOUNTAIN TOP LIFE is a daily devotional by Dr. D.K Olukoya (General Overseer, Mountain of Fire and Miracle Ministries, Worldwide)
Flatimes' Notice Board: Please do not prolong your salvation if you have not repented. Many are going home daily and tomorrow maybe too late…There is still hope, JESUS LOVES YOU!