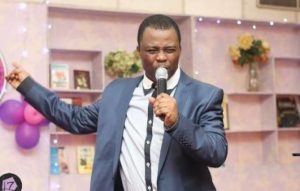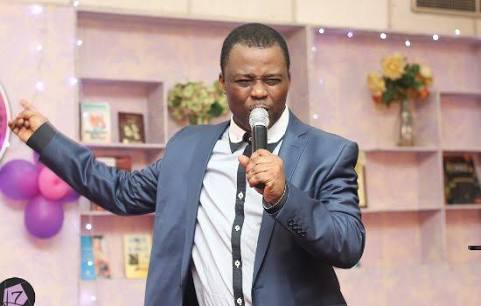 TOPIC: True Prosperity (Mountain of Fire and Miracle Ministries Friday, 18 May 2018)
FIRE SCRIPTURE: 2 Corinthians 8:9-12
MEMORY VERSE:
"Beloved, I wish above all things that thou mayest prosper and be in health, even as thy soul prospereth." – 3 John 2
The MESSAGE:
Prosperity is God's desire for His children. God never intends for any of His children to be poor. His utmost desire is expressed in the above memory verse. Prosperity in the light of the above memory verse comes from the Greek word "euodoo" which is a figurative expression meaning to succeed in business affairs. It means a success in reaching a journey (destination).
Prosperity is of different types; we have spiritual prosperity, material prosperity, financial prosperity and so on. The term prosperity has been misconceived and misused. In most arenas, it is now equated with mammon. Prosperity is good but a lot of emphasis is placed on material prosperity rather than the giver of prosperity.
Indeed, what is true prosperity? This is one in which the soul is rich in God. Jesus said, "A man's life does not consist in the abundance of what he has –his possessions". True prosperity is found in a soul who has met God. A soul, who is genuinely converted, repented and has been washed from his or her sins. True prosperity is found with the soul who is born again, the soul who has met Jesus Christ. True prosperity is found with the soul who is seeking the kingdom of God first and knowing full well the additions (material and financial prosperity) are coming. The devil has successfully deluded so many in presenting mammon as true prosperity. They see material possessions and extreme or desperate wealth acquisition alone as true prosperity, while neglecting the prosperity of their souls. These folks do not pray any more. They do not read their Bibles nor do they evangelise Christ. They do not have the true prosperity.
True prosperity first comes when the sinner gives his life to Jesus Christ and gets born again and seeks the kingdom of God thereafter by being a Bible addict, interceding and praying for the kingdom, being an aggressive soul winner, having a daily, unbroken quite time and devotion.
MOTIVATIONAL QUOTE:
He prospers, who seeks after God.
PROPHETIC WORD:
The Lord your God is the All-sufficient One, you shall not die poor.
PRAYER POINTS:
MORNING
1. I refuse to be poor, in the name of Jesus.
2. Anointing of true prosperity, fall upon my life, in Jesus' name.
3. Wealth of sinners, be transferred to me now, in the name of Jesus.
EVENING
4. I move from minimum to maximum, in the name of Jesus.
5. I shall not die poor, in the name of Jesus.
6. Whether my enemies like it or not, I will be rich, in the name of Jesus.
7. My Father, arise and bless the works of my hands, in the name of Jesus.
If you missed yesterday devotional, please click to read MFM Mountain Top Life Daily Devotional HERE
MOUNTAIN TOP LIFE is a daily devotional by Dr. D.K Olukoya (General Overseer, Mountain of Fire and Miracle Ministries, Worldwide)
Flatimes Notice Board: Until you are born again, God ever abiding presence will never be with you. You must be born again to enjoy continuous victory. Please say the displayed prayer below in faith:
Lord Jesus, come into my life. I accept You as my Lord and Personal Saviour. I believe in my heart You died and rose from the dead to save me. Thank You Lord for saving me, in Jesus name Amen.
If you just prayed the prayer of salvation online please send your testimonies and prayer request to contact@faithoyedepo.org, 07026385437 OR 08141320204.