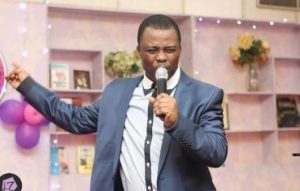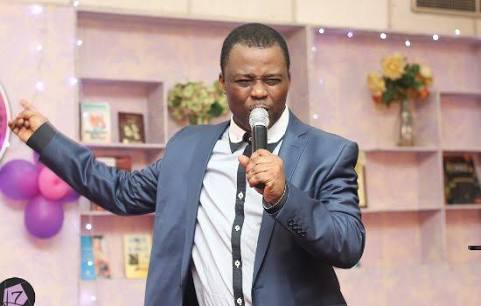 TOPIC: Your Ultimate Help (Mountain of Fire and Miracle Ministries Friday, 23 March 2018)
FIRE SCRIPTURE Genesis 45:4-8
MEMORY VERSE:
"My help cometh from the LORD, which made heaven and earth." – Psalm 121:2
The MESSAGE:
Help is an action given to provide assistance or aid in order to achieve a goal. No one exists in isolation, and if you must fulfil your destiny you need help. Every great man or woman at crucial time received help from somebody somehow to become what they are today. However, the real help that you need is that help that can only come from God, not human being because human being will not help you without God's permission in the first place (John answered and said, A man can receive nothing, except it be given him from heaven; John 3:27). God shows His supremacy at times by suspending human effort to glorify His name. Most of the people you are approaching may not help you on their own accord, but God can use them if He decides to use them for you. You need to learn how to trust God for help because He is the source of all things. If you do that, you will never experience disappointment.
Have you ever been in a situation when the help you needed came after the task was done and successful? Don't take it personal. People are mostly drawn towards a ready-made victory than a victory waiting to happen. They probably can't see the treasure in you and so they feel less motivated or lazy to render any help when you need it most. Jephthah experienced it in a harsher way. The people of Ephraim who should have helped him in the battle planned to burn down his house with him in it (Judges 12:1-4). Such people are not only jealous of the victor but are also determined not to let the victor enjoy his victory.
Man finds it easy to fail his fellow, but God is the only one who never fails. Friends, family and people often turn their back on us when we need them most but God never turns His back on His children. God is your only source and ultimate help. And when those who should have helped you earlier come after you've made it, don't begin to hate, boast or maltreat them. Instead, show them the way of love just as Joseph did to his brothers, so that they would become better people. Don't see it as an avenue to exert your vengeance on them, think not that they failed to help you out of the ordinary or hatred but because God has not made them your helper, He has simply chosen to use other avenues to help you. Always remember that God is the ultimate source of help. Humans are mere vessels. So beloved, turn your attention to the source and receive supernatural assistance.
MOTIVATIONAL QUOTE:
When you see God as your only source and ultimate help, the disappointment of men will not worry you.
PROPHETIC WORD:
The God who watches and never tires, will perfect all that concerns you.
PRAYER POINTS:
MORNING
1. My Father, forgive me for all the times I have given man the trust I ought to have given You, in the name of Jesus.
2. O Lord, open my eyes to see how powerful You are, in the name of Jesus.
3. In the name of Jesus, I render powerless anything hindering my faith in God.
EVENING
4. Every spirit of discouragement or depression that the devil wants to use to stop me from reaching my glorious destination, I render you powerless, in Jesus' name.
5. Every action or inaction of men shall be to my favour, in Jesus' name.
6. My destiny helpers shall locate me at the right time, in Jesus' name.
7. O Lord, continue to order my steps and direct my path, in Jesus' name.
If you missed yesterday devotional, please click to read MFM Mountain Top Life Daily Devotional HERE 
MOUNTAIN TOP LIFE is a daily devotional by Dr. D.K Olukoya (General Overseer, Mountain of Fire and Miracle Ministries, Worldwide)
Flatimes' Notice Board: Please do not prolong your salvation if you have not repented. Many are going home daily and tomorrow maybe too late…There is still hope, JESUS LOVES YOU!