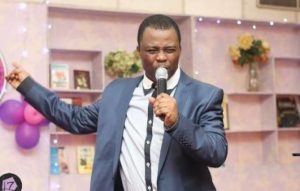 TOPIC: What Do You Do When You Feel Depressed? (Mountain of Fire and Miracle Ministries Friday, 25 May 2018)
FIRE SCRIPTURE: Jonah 4:1-11
MEMORY VERSE:
"Casting all your care upon him; for he careth for you."
–
1 Peter 5:7
The MESSAGE:
Jonah had felt deeply low and depressed after God refused to destroy Nineveh. Jeremiah regretted the day he was born. Job's wife advised him to curse God and die in the midst of his suffering and pain. And then even well-known church leaders like Martin Luther, John Bunyan, Charles Haddon Spurgeon, and J.B Phillips had massive struggle with depression. World leaders like Winston Churchill and Abraham Lincoln, clearly documented, had waves of depression that were debilitating to their lives. Depression, in fact, is no respecter of persons. It has been called the common cold of emotional disorders, and it appears to be on the rise. This is especially so, as it characterises a civilised world. Sometimes, life can be full of challenges but no matter what we face, we can be rest assured that God is always with us. In our Memory Verse for today the Bible says, "Casting all your cares upon Him, for he careth for you." Feeling weary is a normal experience of life. Are you burdened? Discouraged? Alone? And then how are you supposed to deal with this? I mean, what would God say? Do you deny it? Do you fake it? Do you bury it? Do you repress it? When you feel really down, really blue, really sad, really depressed, what's the right response? Buy a new toy? Turn on the TV? Eat more? Have an affair? Those are the kinds of things people do. Pretend it doesn't exist? Jesus knew about these and similar problems that people might have when He said, "Come unto me, all ye that labour and are heavy laden, and I will give you rest." As a songwriter also wrote "Take your problem to the Lord and leave it there." Do not be anxious about anything, but in everything, by prayer and petition, with thanksgiving, present your requests to God.
MOTIVATIONAL QUOTE:
Life can be full of challenges at times but no matter what we face, we can be rest assured that God is always with us.
PROPHETIC WORD:
The peace of God, which transcends all understanding, will guard your hearts and your minds.
PRAYER POINTS:
MORNING
1. You dark shadow of the soul, clear away by the blood of Jesus, in the name of Jesus. 2. Power of heavy heart, loose your hold upon my life, in the name of Jesus. 3. Power of heaviness, be dismantled from my soul, in the name of Jesus.
EVENING
4. Let the garment of praise replace the spirit of heaviness in my life, in Jesus' name. 5. Holy Ghost fire, melt away every darkness of heaviness in my soul, in the name of Jesus. 6. I release myself from the power of discouragement, in the name of Jesus. 7. Power of God, move my life from strength to strength and from glory to glory, in Jesus' name.
"If you missed yesterday devotional, please click to read MFM Mountain Top Life Daily Devotional HERE
MOUNTAIN TOP LIFE is a daily devotional by Dr. D.K Olukoya (General Overseer, Mountain of Fire and Miracle Ministries, Worldwide)
Flatimes Notice Board:
Until you are born again, God ever abiding presence will never be with you. You must be born again to enjoy continuous victory. Please say the displayed prayer below in faith:
Lord Jesus, come into my life. I accept You as my Lord and Personal Saviour. I believe in my heart You died and rose from the dead to save me. Thank You Lord for saving me, in Jesus name Amen.
If you just prayed the prayer of salvation online please send your testimonies and prayer request to contact@faithoyedepo.org, 07026385437 OR 08141320204.