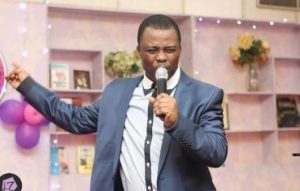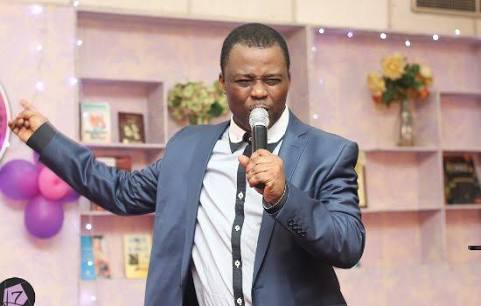 TOPIC: The Millennial Reign Of Christ (Mountain of Fire and Miracle Ministries Friday, 8 June 2018)
FIRE SCRIPTURE: Revelation 20:4-5
MEMORY VERSE: "Blessed and holy is he that hath part in the first resurrection: on such the second death hath no power, but they shall be priests of God and of Christ, and shall reign with him a thousand years." –Revelation 20:6
The MESSAGE:
The study of the last days' event (Eschatology) should be of great interest to all Christians in the world who aspire to grow higher and deeper in the knowledge of God. Christ's Millennial reign is one of the unique events that should get the attention of heaven bound Christians. The millennial comes after two very important events in the Bible: the Rapture and the Great tribulation. It is a time when God's purpose will be fully realised on earth. Our Lord Jesus Christ will be the bride and will appear in order to put an end to the great tribulation and set up the millennial kingdom. It will be a time when the world will be guided by the direction of God through Christ. The saints of God will be its judges, kings, prince and princesses of the kingdom. What a glorious kingdom you and me must not miss! The duration of the millennial reign is one thousand years only (Revelation 20:7). During this time, satan will be bound and cast into the bottomless pit and shut up there so that he will not deceive men again. Then, all outward sources of temptation will be removed so that the natural man would demonstrate what he should have been without satanic influence. Christ's millennial reign is a unique, special and divine kingdom characterised by abundant peace, joy, holiness, righteousness, glory, comfort of life and justice. During this period, there will be no sickness, nor curse, nor suffering, nor failure, nor any other thing that brings sorrow to man. It will be a time when both mild and wild animals will dwell with man peacefully without fear.
I pray sincerely from the bottom of my heart that nothing whatsoever will make you miss the glorious kingdom, in Jesus' name.
No doubt the desire of everyone is to be part of the saints that will reign with Christ. But it is not an automatic wishful thinking or mere desire. This is why God sent His Son to die on the cross. Sinners should, therefore, repent and believe in Christ by accepting Him as their personal Lord and Saviour after a genuine repentance from known and unknown sins. Backsliders must come back to Christ like the prodigal son before it will be too late. Believers should be steadfast, unmovable and consistent in living a holy and blameless life. May the blood of Jesus and the mercy of God secure our final salvation, in Jesus' name.
MOTIVATIONAL QUOTE:
Heaven and hell are real like today, don't be deceived.
PROPHETIC WORD:
The blood of Jesus and the mercy of God shall secure your final salvation.
PRAYER POINTS:
MORNING
1. Blood of Jesus, secure my final salvation, in the name of Jesus.
2. Seed of hell fire inside of me, die by fire, in the name of Jesus.
3. Besetting sins, assigned to take me to hell at last, die, in the name of Jesus.
EVENING
4. Powers from the pit of hell, assigned to truncate my destiny, loose your hold, in Jesus' name.
5. Blood of Jesus, purge my soul, in the name of Jesus.
6. I plead the blood of Jesus into my end, in the name of Jesus.
7. I lift the blood of Jesus as a standard against the spirit of the age awaiting my downfall, in Jesus' name.
If you missed yesterday devotional, please click to read MFM Mountain Top Life Daily Devotional HERE
MOUNTAIN TOP LIFE is a daily devotional by Dr. D.K Olukoya (General Overseer, Mountain of Fire and Miracle Ministries, Worldwide)
Flatimes Notice Board: Until you are born again, God ever abiding presence will never be with you. You must be born again to enjoy continuous victory. Please say the displayed prayer below in faith:
Lord Jesus, come into my life. I accept You as my Lord and Personal Saviour. I believe in my heart You died and rose from the dead to save me. Thank You Lord for saving me, in Jesus name Amen.
If you just prayed the prayer of salvation online please send your testimonies and prayer request to contact@faithoyedepo.org, 07026385437 OR 08141320204.