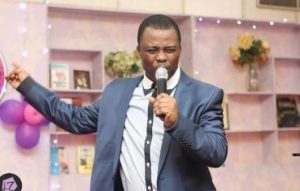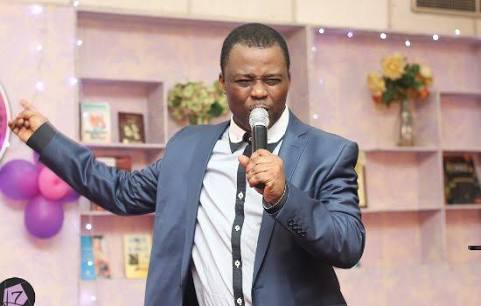 TOPIC: Beware Of Self-Righteousness (Monday, 12 March 2018)
FIRE SCRIPTURE: Isaiah 64:1-6
MEMORY VERSE: "But we are all as an unclean thing, and all our righteousnesses are as filthy rags; and we all do fade as a leaf; and our iniquities, like the wind, have taken us away.'' – Isaiah 64:6
The MESSAGE:
The Pharisees quite generally resented Jesus' idea that all men needed repentance, the Pharisees most especially. They regarded themselves as righteous and looked upon 'sinners' with disdain. The disease of self-righteousness is eating deep into the fabrics of the Christian faith today. Now what is self-righteousness? Self-righteousness is having or showing a strong belief that your own actions, opinions, etc are right and other people's are wrong. In other words, a self-righteous person compares his own faults and shortcomings to others' and perceives his to be far less horrific than that of another person.
You would find self-righteous people saying, "Stand by thyself, come not near to me; for I am holier than thou. These are smoke in my nose, a fire that burneth all the day" (Isaiah 65:5). Just say "self-righteous", and you will find an image of a certain holier-than-thou individual entering your mind. Self-righteous people are the unsaved people that think they are saved. They say to themselves: "I am a good person, I feel saved, I have good deeds, I am religious, I have Christian titles, I hold unto the traditions of my denomination, so my case is settled." They boast about their spiritual uprightness and condemn others just like the Pharisee and the publican in the account of Luke 18:11-14. We must understand that he who stands is standing by grace and, according to the Bible, the best of our righteousness is as a filthy rag. "But we are all as an unclean thing, and all our righteousness are as filthy rags". (Isaiah 64:6)
Beloved, you need to pray today, if you have ever found thoughts like "I'm not as bad of a sinner as you because I don't commit the sins you do." or "I have a right to judge you on this particular sin because I'm not committing it at the moment." In the words of J.C. Ryle, "Beware of self-righteousness in every possible shape and form. Some people get as much harm from their "virtues" as others do from their sins."
MOTIVATIONAL QUOTE:
Some people get as much harm from their "Virtues" as others do from their sins.
PROPHETIC WORD:
May the Lord strip you of every holier-than-thou garment of pride.
PRAYER POINTS:
MORNING
1. My Father, arise and deliver me from the spirit of self-righteousness, in the name of Jesus.
2. Every holier-than-thou attitude in my life, die, in the name of Jesus.
3. Every power of manipulation that is sponsored around my life, catch fire, in the name of Jesus.
EVENING
4. Every association of the deceivers, surrounding my life, scatter, in the name of Jesus.
5. Father, every garment of frustration, programmed around my destiny, catch fire, in the nameof Jesus.
6. Every satanic cloud of limitation, programmed around my star, disappear now, in the name of Jesus.
7. My Father, arise, sanitise my life to only give glory to Your name, in the name of Jesus.
"If you missed yesterday devotional, please click to read MFM Mountain Top Life Daily Devotional HERE
MOUNTAIN TOP LIFE is a daily devotional by Dr. D.K Olukoya (General Overseer, Mountain of Fire and Miracle Ministries, Worldwide)
Flatimes' Notice Board: Please do not prolong your salvation if you have not repented. Many are going home daily and tomorrow maybe too late…There is still hope, JESUS LOVES YOU!