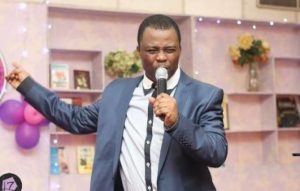 TOPIC: Dealing With The Root Of A Problem (Mountain of Fire and Miracle Ministries Monday, 16 July 2018)
FIRE SCRIPTURE: 2 Kings 2:19-22
MEMORY VERSE: "But he answered and said, Every plant, which my heavenly Father hath not planted, shall be rooted up." – Matthew 15:13
The MESSAGE:
In my years as a Christian, I have come to know that the best way to deal with a problem is to attack it from the root. John the Baptist specifically mentioned the root of a tree as the part to deal with in order to cut it down. One of God's potent methods to deal with a stubborn situation is to attack it from the root.
A problem can be viewed as a tree having leaves, stems, branches, fruits and roots. Except, the 'axe' which is the weapon of solution and deliverance is taken to the root for operation, there will be problem resurgence, back to square one syndrome, weariness in spiritual exercise, partial deliverance and fighting without victory.
The reason many have not enjoyed complete freedom from their battles is because their spiritual exercise is targeted at the leaves, fruits, stems and branches of the problem; they are yet to deal with the root.
Someone who nurses the spirit of anger and impatience which are evident in the manner he/she changes drivers and domestic staff but blames others is making a mistake. Someone who is experiencing temporary delay in marriage due to the activities of spirit spouse but decides to change church and begins to dress indecently is also making a mistake. The truth is that they have not tackled the root cause of the problem. The root of a problem constitutes the following:
The life wire of that predicament.
The source of strength of a problem.
The anchor of a problem.
The blood that nurtures the problem.
Spiritual aggression against the root of every problem is the only genuine way out. Ask the axe of God to go to the root of that problem in your marriage, and you will begin to enjoy marital bliss. Invite the divine axe into the root of your financial and spiritual battles and you will enjoy permanent victory, in Jesus' name.
MOTIVATIONAL QUOTE:
DEEP ROOTS ARE ONLY REACHED WITH THE AXE DIPPED IN HIS BLOOD.
PROPHETIC WORD:
I use the axe of God to cut down evil roots of your problems.
PRAYER POINTS:
MORNING
1. O Lord, send Your axe of fire into the root of my life and destroy every evil plantation, in Jesus' name.
2. Root of family battles in my life, be cut off by the axe of fire, in the name of Jesus.
3. I uproot every tree growing against my success, in the name of Jesus.
EVENING
4. Axe of God, go into my family tree and destroy every darkness, in the name of Jesus.
5. Hidden yokes and covenants troubling my destiny, break by fire, in the name of Jesus.
6. Fire of total deliverance, enter into the darkroom of my life and set me free, in Jesus' name.
7. 21 times declaration: I am free, because whosoever the Son shall set free, shall be free indeed, in Jesus' name.
"If you missed yesterday devotional, please click to read MFM Mountain Top Life Daily Devotional HERE
MOUNTAIN TOP LIFE is a daily devotional by Dr. D.K Olukoya (General Overseer, Mountain of Fire and Miracle Ministries, Worldwide)
Flatimes Notice Board: Until you are born again, God ever abiding presence will never be with you. You must be born again to enjoy continuous victory. Please say the displayed prayer below in faith:
Lord Jesus, come into my life. I accept You as my Lord and Personal Saviour. I believe in my heart You died and rose from the dead to save me. Thank You Lord for saving me, in Jesus name Amen.
If you just prayed the prayer of salvation online please send your testimonies and prayer request to contact@faithoyedepo.org, 07026385437 OR 08141320204.