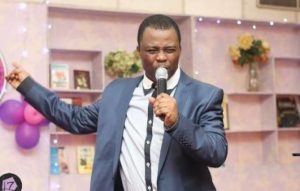 TOPIC: Resurrection Power (Mountain of Fire and Miracle Ministries Monday, 21 May 2018)
FIRE SCRIPTURE: John 11:23-26
MEMORY VERSE:
"But if the Spirit of him that raised up Jesus from the dead dwell in you, he that raised up Christ from the dead shall also quicken your mortal bodies by his Spirit that dwelleth in you." – Romans 8:11
The MESSAGE:
Resurrection means to bring back to life or to revive what has been dead. In our passage above, Lazarus had been dead and buried for four days. All hope was lost about him. It was an irredeemable situation but when Jesus waded in, he that was dead, buried and stinking for four days came back to life.
Is there any hopeless situation confronting you? Are your business, career, academics, etc, dead? Jesus will bring them back to life. He declared that He is the Resurrection and Life and He has never lied. He has proved it over and over again. Jesus brought back to life the son of a woman, her only son, on the way to the cemetery. Jesus Christ brought back to life Jairus' daughter. Death could not hold Him captive. He arose from the dead. He is no longer laid in the tomb. He has not changed. Jesus Christ the same yesterday, today and forever.
During my PhD programme, I was puzzled at the level of disbelief and nonchalant attitude my fellow scientists had towards God and I began to pray for revival and conversion of my colleagues. One day, while in the laboratory, a lady who used to serve us tea came around as her custom to serve us. As she was doing that in the morning, she stumbled and slumped. While various first aid was being administered to her, it was discovered that she was practically dead as there was no pulse. As all hope was lost, I told them to step aside that I would like to pray for her. My colleagues thought I was insane but I didn't bother as that was a good opportunity to preach the gospel. I then laid my hands on her and decreed that the power of resurrection should revive her and bring her back. Immediately, she came back to life and she said she heard the voice of Daniel calling her from afar and that was how everyone was startled and I was able to witness Christ to them.
For revival of your dead career, business, and so on, all you need is to believe and appropriate the resurrection power of our Lord Jesus Christ and whatever was dead will come back to life.
MOTIVATIONAL QUOTE:
The resurrection power is still the same today.
PROPHETIC WORD:
Let the resurrection power fall upon your life now!
PRAYER POINTS:
MORNING
1. I shall not die, I shall live to declare the wonders of the Lord, in the name of Jesus.
2. Thou power of resurrection, fall upon my life, in the name of Jesus.
3. Anything dead in my life, come back to life, in the name of Jesus.
EVENING
4. My business, career, academics and finance, receive the power of resurrection, in the name of Jesus.
5. My body is quickened by the resurrection power of Jesus Christ, in the name of Jesus.
6. Resurrection power of the Lord Jesus Christ, heal my life, in the name of Jesus.
7. Resurrection power, do wonders in my life now, in the name of Jesus.
If you missed yesterday devotional, please click to read MFM Mountain Top Life Daily Devotional HERE
MOUNTAIN TOP LIFE is a daily devotional by Dr. D.K Olukoya (General Overseer, Mountain of Fire and Miracle Ministries, Worldwide)
Flatimes Notice Board: Until you are born again, God ever abiding presence will never be with you. You must be born again to enjoy continuous victory. Please say the displayed prayer below in faith:
Lord Jesus, come into my life. I accept You as my Lord and Personal Saviour. I believe in my heart You died and rose from the dead to save me. Thank You Lord for saving me, in Jesus name Amen.
If you just prayed the prayer of salvation online please send your testimonies and prayer request to contact@faithoyedepo.org, 07026385437 OR 08141320204.