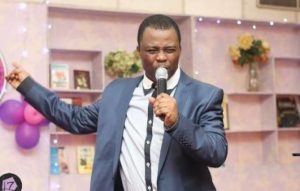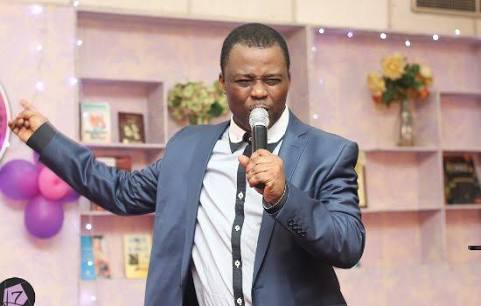 TOPIC: The Blood Of Jesus (Mountain of Fire and Miracle Ministries Monday, 23 April 2018)
FIRE SCRIPTURE: Leviticus 17:10-14
MEMORY VERSE:
"And to Jesus the mediator of the new covenant, and to the blood of sprinkling, that speaketh better things than that of Abel." – Hebrews 12:24
The MESSAGE:
In the Old Testament, there was no pardon for sin for the people of Israel without the shedding of the blood of animals (bulls and goats). This ordinance was done yearly and could not make the people perfect as it could not give them a right standing before God. It could only cover their sins for a year, hence the need for a better sacrifice which is the blood of Jesus. (Hebrews 9:13-15)
When a man believes and accepts the sacrifice of Jesus, he becomes a new creature, one that has never existed before (2 Corinthians 5:17). He no longer has a history or past because all the penalties of his sins are wiped away by the blood of Jesus Christ. Such a man is justified and declared righteous. Being righteous means he now has a right standing before God because of the blood of Jesus. He is now a child of God as the blood of Jesus takes away the enmity between God and man. Unlike the blood of bulls and goats which were needed yearly, the blood of Jesus blots sins away totally to the point where God does not remember them again (Isaiah 43:24)
When a man sins after being born again, the blood of Jesus is still potent enough to wash him of his sins if he confesses to God (1 John 1:7-9). Therefore, a believer by the virtue of the blood of Jesus should not wallow in condemnation from his past sins. He should rather believe in the finished work of Christ and all its provisions. As it is written, the just shall live by faith. Condemnation is not our portion, do not give it room. Every child of God is washed in the precious blood of the Lamb. The sins of your past are gone. Give thanks to the Lord for that.
MOTIVATIONAL QUOTE:
The blood of Jesus is able to destroy every satanic bondage.
PROPHETIC WORD:
Every satanic yoke and bondage of the wicked shall come to an end in your life today.
PRAYER POINTS:
MORNING
1. Blood of Jesus, restore my stolen glory, in the name of Jesus.
2. Every blood in my foundation crying out against my destiny, be silenced by the blood of the Lamb, in Jesus' name.
3. Powers demanding blood in my family, be vanquished, in the name of Jesus.
EVENING
4. I drink the blood of Jesus. Blood of Jesus perform healing in my body, in the name of Jesus.
5. Blood of Jesus, dismantle the altar of death fashioned against my life and family, in Jesus' name.
6. Blood of Jesus, move with fire and uproot unprofitable roots in the foundation of my life, in Jesus' name.
7. Any evil flow in my bloodline, be cut off by fire, in the name of Jesus.
If you missed yesterday devotional, please click to read MFM Mountain Top Life Daily Devotional HERE 
MOUNTAIN TOP LIFE is a daily devotional by Dr. D.K Olukoya (General Overseer, Mountain of Fire and Miracle Ministries, Worldwide)
Flatimes Notice Board: Until you are born again, God ever abiding presence will never be with you. You must be born again to enjoy continuous victory. Please say the displayed prayer below in faith:
Lord Jesus, come into my life. I accept You as my Lord and Personal Saviour. I believe in my heart You died and rose from the dead to save me. Thank You Lord for saving me, in Jesus name Amen.
If you just prayed the prayer of salvation online please send your testimonies and prayer request to contact@faithoyedepo.org, 07026385437 OR 08141320204.