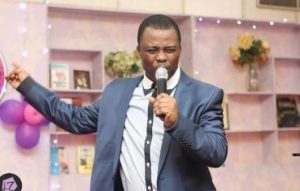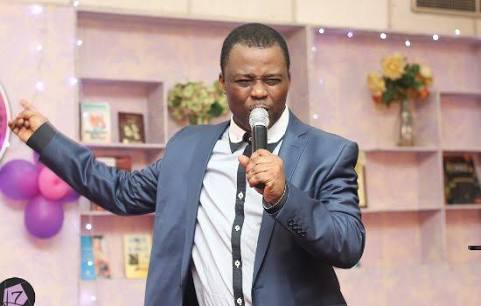 TOPIC: All Are Made By Him And For Him (Mountain of Fire and Miracle Ministries Monday, 26 March 2018)
FIRE SCRIPTURE: Malachi 3:8-10
MEMORY VERSE:
"There is that scattereth, and yet increaseth; and there is that withholdeth more than is meet, but it tendeth to poverty." – Proverbs 11:24
The MESSAGE:
A church member complained he was broke, and the pastor gave him N2,000 (two thousand Naira). By the time the pastor got home, he saw an SMS on his phone that contained phone recharge card numbers. The church member had taken N200 out of the N2,000, bought a recharge card and sent the numbers to the pastor. It was funny, but it came from a thought that one-tenth should be returned to the real owner of the money.
Tithe is the one tenth of your income or profit you made from your business. It is the commandment of God with blessings attached to those who obey it and curses to those who disobey it. God declares whoever refuses to pay tithe as a robber and placed curse on such people. You may be asking whom did he rob. He has robbed the Lord Almighty who created the heaven and earth. Psalm 24:1 says: The earth is the Lord's and the fullness therefore; the world, and they that dwell therein. Everything belongs to God, and he has committed it into your hands as a steward. Many believers are suffering from devourers because they default in tithe paying. Some of them have prayed and fasted and even gone for deliverance programmes, but the problem remains. The reason is that they violated the principle of God concerning tithing.
Before you contemplate whether or not to pay your next tithe, at all, or whether to even pay the full one-tenth or less, ask yourself if the money is really yours. And in case you want to justify yourself by saying you worked for the money, then ask yourself who gave you the good health, strength and in fact life that you used to do the work. Apostle Paul said, "What do you have that God hasn't given you?" (1 Corinthians 4:7). Since God is the one who gave you all that you have, then it shouldn't be hard for you to give your tithe to Him and your time for His service. You have nothing to lose when you give your tithe because you didn't create anything; you didn't create yourself, the job and the life that you have. Among many benefits that paying your tithe would attract is that God will protect you from devourers and bless you beyond your wildest dreams. Remember, God is the creator of everything and He made it all for His glory. You are just a steward.
MOTIVATIONAL QUOTE:
When you give, you don't have to beg anybody to give back to you. Nature will make it happen.
PROPHETIC WORD:
As you give, all your blessings in the spiritual realm will transform into the physical.
PRAYER POINTS:
MORNING
1. My Father, forgive me for all the times I have withheld my tithes from You, in the name of Jesus.
2. I acknowledge You as my Ultimate Source and Sufficiency, in the name of Jesus.
3. Jehovah Jireh, I thank You for Your provisions in my life and family, in the name of Jesus.
EVENING
4. Thank You, Father, for blessing me and my family with strength and good health to work, in the name of Jesus.
5. In the name of Jesus, I break the habit of withholding my tithes.
6. Every power that wants to turn me to a borrower, die, in the name of Jesus.
7. I shall have to lend to nations, in the name of Jesus.
If you missed yesterday devotional, please click to read MFM Mountain Top Life Daily Devotional HERE
MOUNTAIN TOP LIFE is a daily devotional by Dr. D.K Olukoya (General Overseer, Mountain of Fire and Miracle Ministries, Worldwide)
Flatimes' Notice Board: Please do not prolong your salvation if you have not repented. Many are going home daily and tomorrow maybe too late…There is still hope, JESUS LOVES YOU!