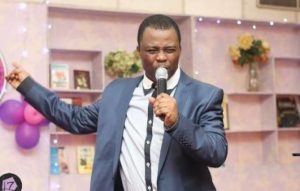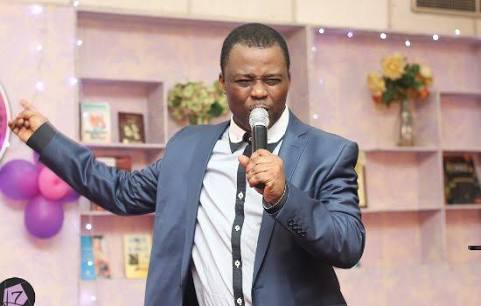 TOPIC: No Jesus, No Life (Mountain of Fire and Miracle Ministries Saturday, 14 July 2018)
FIRE SCRIPTURE: John 14: 1-7
MEMORY VERSE: "Abide in me, and I in you. As the branch cannot bear fruit of itself, except it abide in the vine; no more can ye, except ye abide in me." – John 15:4
The MESSAGE:
There is no way but Jesus. Jesus is the answer to all human needs. There is no real life without Jesus Christ.
For those plagued with sickness, Jesus was made sick, that we might in Him receive wholeness (Isaiah 53:5). For those battling with poverty, Jesus was made poor, that we might in Him receive wealth and riches (2 Corinthians 9:8). For those battling at the tail region, Jesus is the head of all principality and powers. This headship position is our birthright as children of the kingdom (Colossians 2:10). For those battling with curses, Jesus had been made a curse for us that we might in Him be blessed and remain blessed (Galatians 3: 13-14). For those battling with the forces of the grave, death is swallowed up in victory. Christ has given us life and life more abundantly (John 10:10).
The substitutionary role of Jesus in all those areas and many more has qualified believers for 'life' here on earth and has secured eternal life for all believers. Now we have every right in Christ Jesus to confront and tear down the strongholds of sickness, poverty, failure, curses, death and remain blessed forevermore. Because of Jesus we now have fellowship with the Father and this is the life God intended when He created man.
A man was living a reckless life and did not take the counsel of his parents on the salvation of his soul very seriously. The parents who were leaders in a church continued in prayer asking God to arrest him. One day, while leaving a pub, a mad man began to chase him, He ran to hide in a bungalow along the street and waited there for a while. Later, he came out and continued his journey home. Suddenly, the mad man appeared from nowhere and began to chase him with greater speed. He ran and could find no place of refuge but a church. He ran into the small neighbourhood church and unknown to him, made his way straight to the altar at the time the man of God was making the altar call. The man of God embraced him and thereafter, he gave his life to Jesus.
What are you waiting for? I am sure you are not waiting for a mad man to chase you to the foot of the cross. Invite Jesus into your life, home, career and live the life that God intended for you when He formed you. Jesus is truly all you need.
MOTIVATIONAL QUOTE:
NO JESUS, NO LIFE
PROPHETIC WORD:
Your troubles are in trouble as you call upon the name of the Lord.
PRAYER POINTS:
MORNING
1. Lord Jesus, come into my life today to stay, in the name of Jesus.
2. I come out of darkness and move into God's marvelous light in every department of my life, in Jesus' name.
3. Let the law of divine substitution, prosper my destiny, in the name of Jesus.
EVENING
4. I break every law working against my divine identity, in the name of Jesus.
5. I refuse to be a shadow of what God created me to be, in the name of Jesus.
6. I reject satanic alternative for my life, in the name of Jesus.
7. Lord Jesus, by Your name called wonderful, appear in every situation of my life, in Jesus' name.
"If you missed yesterday devotional, please click to read MFM Mountain Top Life Daily Devotional HERE
MOUNTAIN TOP LIFE is a daily devotional by Dr. D.K Olukoya (General Overseer, Mountain of Fire and Miracle Ministries, Worldwide)
Flatimes Notice Board: Until you are born again, God ever abiding presence will never be with you. You must be born again to enjoy continuous victory. Please say the displayed prayer below in faith:
Lord Jesus, come into my life. I accept You as my Lord and Personal Saviour. I believe in my heart You died and rose from the dead to save me. Thank You Lord for saving me, in Jesus name Amen.
If you just prayed the prayer of salvation online please send your testimonies and prayer request to contact@faithoyedepo.org, 07026385437 OR 08141320204.