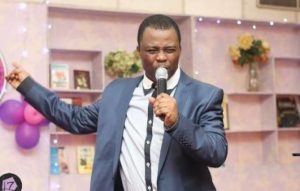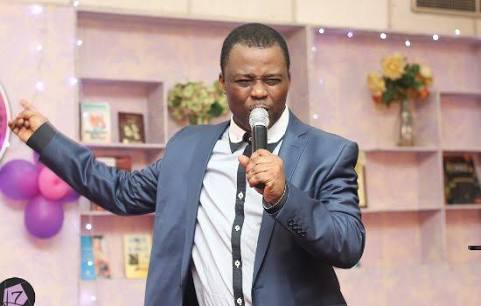 TOPIC: Appreciating One Another (Mountain of Fire and Miracle Ministries Saturday, 16 June 2018)
FIRE SCRIPTURE: 2 Corinthians 8:22-24
MEMORY VERSE: "And let the peace of God rule in your hearts, to the which also ye are called in one body; and be ye thankful." – Colossians 3:15
The MESSAGE:
A psychologist; William James, once said: "One of the deepest desires of human beings is the desire to be appreciated." Expensive gifts are not always the real gifts; they are sometimes apologies for shortcomings. Many times, we buy gifts for people to compensate for not spending enough time with them. Real gifts are when you give a part of yourself. Sincere appreciation is one of the greatest gifts you can give to another person. For appreciation to be effective, one must follow certain principles.
First, it must be specific: If you tell someone that he did a good job and walk away, he may not understand the reasons for the gesture. However, if you tell him in specific terms that the way he handled a difficult customer was great, he would then know exactly what he was being appreciated for and may be motivated to do more of such. Second, it must be immediate: Do not allow the sun to go down on it. If you have to wait for months/years after someone has done something commendable before he is appreciated, the effectiveness of such appreciation may not be felt by the individual. Third, it must be sincere: It must come from the heart, you must mean every word. It is only sincere if it comes from the heart and flattery if it comes from the mouth. Fourth, refrain from qualifying praise with a but. Better the use of "and" in place of "but". Say "I appreciate your efforts and would want to…", rather than "I appreciate your effort but…". Finally, after giving appreciation, it is not necessary to wait for a receipt or acknowledgment. Some people are looking for a compliment in return. This negates the purpose of appreciation.
The recipient of appreciation has one main job to do which is to say the magic words –"Thank You". The more you deliberately think and say these two magic words "Thank You", the more gratuitous you feel.
MOTIVATIONAL QUOTE:
Appreciation given for a job well done is a catalyst for more good jobs.
PROPHETIC WORD:
You will be appreciated and celebrated today.
PRAYER POINTS:
MORNING
1. My Father, help me to see the good in others and appreciate them, in Jesus' name.
2. Holy Spirit, let the spirit to appreciate people enter my life, in the name of Jesus.
3. Every pride in me, die, in the name of Jesus.
EVENING
4. Holy Spirit, open my eyes to those who need my appreciation, in Jesus' name.
5. My God, I appreciate You for Your love to me, in the name of Jesus.
6. I refuse to be an ingrate, in the name of Jesus.
7. Power to excel, fall upon me, in the name of Jesus.
"If you missed yesterday devotional, please click to read MFM Mountain Top Life Daily Devotional HERE
MOUNTAIN TOP LIFE is a daily devotional by Dr. D.K Olukoya (General Overseer, Mountain of Fire and Miracle Ministries, Worldwide)
Flatimes Notice Board: Until you are born again, God ever abiding presence will never be with you. You must be born again to enjoy continuous victory. Please say the displayed prayer below in faith:
Lord Jesus, come into my life. I accept You as my Lord and Personal Saviour. I believe in my heart You died and rose from the dead to save me. Thank You Lord for saving me, in Jesus name Amen.
If you just prayed the prayer of salvation online please send your testimonies and prayer request to contact@faithoyedepo.org, 07026385437 OR 08141320204.