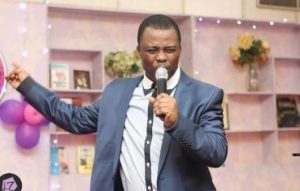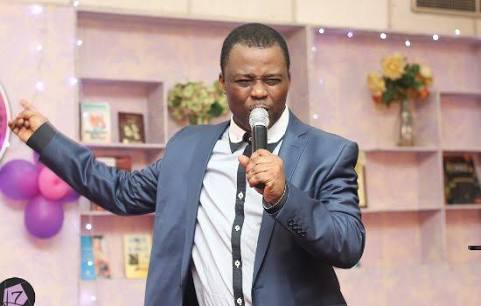 TOPIC: Lay Up Intangible Wealth For Yourself (Saturday, 17th March 2018)
FIRE SCRIPTURE: Matthew 6:19-21
MEMORY VERSE:
"But lay up for yourselves treasures in heaven, where neither moth nor rust doth corrupt, and where thieves do not break through nor steal:" – Matthew 6:20
The MESSAGE:
The provisions that God make for you from your bank of heaven during the time of your distress is tagged intangible wealth; although this intangible wealth in itself must be transformed into tangible wealth. Jesus says, "Lay up for yourselves treasures in heaven, where neither moth nor rust doth corrupt, and where thieves do not break through nor steal." It is when you store up your treasure in heaven that you can approach God boldly to come to your aid in times of need.
Two years ago, the World Bank's Environmental Economics Department set out to assess the relative contributions of various kinds of capital to economic development. Its study, "Where is the Wealth of Nations?: Measuring Capital for the 21st Century", began by defining natural capital as the sum of nonrenewable resources (including oil, natural gas, coal and mineral resources), cropland, pastureland, forested areas and protected areas. Produced or built, capital is what many of us think of when we think of: the sum of machinery, equipment, and structures (including infrastructure) and urban land. But once the value of all these are added up, the economists found out that something big was still missing: the vast majority of world's wealth! If one simply adds up the current value of a country's natural resources and produced, or built capital, there's no way that can account for that country's level of income. The rest is intangible wealth.
Jesus again demonstrated this when He was called upon to pay tax. He didn't have the physical currency, but He did have intangible currency. So He said to His disciples, "Go thou to the sea, and cast an hook, and take up the fish that first cometh up; and when thou hast opened his mouth, thou shalt find a piece of money" (Matthew 17:27). Intangible wealth is inclusive of all seed we sow in the House of God, the zeal we demonstrate towards His name, the trust among people in the body of Christ and so on. Lay your treasure where it has eternal value.
MOTIVATIONAL QUOTE:
The seed we sow in the House of God, the zeal we demonstrate towards His name and the trust we demonstrate in the body of Christ, store up as our intangible wealth.
PROPHETIC WORD:
The Lord shall arise and raise your kingdom value.
PRAYER POINTS:
MORNING
1. I receive power to avoid the deceitfulness of riches, in the name of Jesus.
2. Anointing of soul-winning, come upon my life now, in the name of Jesus.
3. I receive the anointing to lend to nations, in the name of Jesus.
EVENING
4. I refuse to lay up treasure for myself on earth, in the name of Jesus.
5. O Lord, baptise me with the generous spirit of a cheerful giver who gives out of love and not out of compulsion, in the name of Jesus.
6. The Lord will make me a pillar of support for the expansion of God's kingdom, in the name of Jesus.
7. Every impossible situation in my life will be turned around by God on the account of my past generosity, in the name ofJesus.
If you missed yesterday devotional, please click to read "MFM Mountain Top Life Daily Devotional HERE"
MOUNTAIN TOP LIFE is a daily devotional by Dr. D.K Olukoya (General Overseer, Mountain of Fire and Miracle Ministries, Worldwide)
Flatimes' Notice Board: Please do not prolong your salvation if you have not repented. Many are going home daily and tomorrow maybe too late…There is still hope, JESUS LOVES YOU!