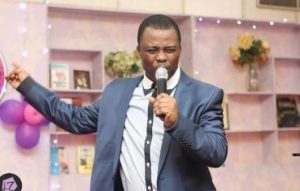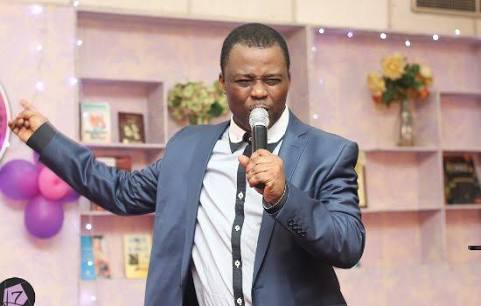 TOPIC: You Are A Destiny Helper (Mountain of Fire and Miracle Ministries Saturday, 24 March 2018)
FIRE SCRIPTURE: Genesis 40:6-8
MEMORY VERSE:
"Distributing to the necessity of saints; given to hospitality." –Romans 12:13
The MESSAGE:
The cry for destiny helpers in religious gatherings has become so great that one should begin to wonder who would help the destiny helpers or even where the destiny helpers would come from, since everyone needs destiny helper. If all Joseph sought was a destiny helper to get him out of prison, he wouldn't have noticed the sad countenance of the chief butler and baker, let alone help them solve their problems. The predicament he was in would not have allowed him to see himself as a destiny helper. It is not sufficient for believers to be looking for their destiny helpers, but they need to look for whom they will become destiny helpers to. The reason is that they will get their own destiny helper while helping another person's destiny. The destiny of Joseph was helped after two years by the person whose destiny he had helped two years earlier. Whose destiny are you helping?
It is a sheer expression of selfishness to always expect destiny helpers without being ready to help anyone's destiny. Acts 20:35 says "…It is more blessed to give than to receive." Our mentality should not be that of a farmer who wants to harvest without sowing. Always remember that just as some people are meant to help you in life, so are you meant to help some other people's destinies. If you close your eyes to those who need your help because you believe that they are pestering you too much, you may not be able to meet your own helper.
Truly, everyone needs destiny helper, but often time God in His mercy always use us to help one another. So, as we pray for God's orchestration, we should not shut our eyes to opportunities to bless neighbours or lift someone in the best possible way. We should not go around with our arms always stretched out to receive and never willing to give anything back. "Give and it shall be given unto you…" (Luke 6:38). Ask God to show you whose destiny you need to help today; such person may turn around to become your destiny helper tomorrow or that of your children.
MOTIVATIONAL QUOTE:
If all the problems you ever solve are your problems alone, you are a failure.
PROPHETIC WORD:
The Holy Spirit will bless you with the capacity to be a positive influence.
PRAYER POINTS:
MORNING
1. O Lord, direct me to the destinies I am supposed to help, in the name of Jesus.
2. O Lord, grant me ideas for solving people's problems, in the name of Jesus.
3. My Father, bless me with the capacity to leave people better than I meet them, in the name of Jesus.
EVENING
4. As the Lord Jesus is a solution to the problem of sin, I will be a solution to the world, in the name of Jesus.
5. Any power that wants to render my destiny helper fruitless, die, in the name of Jesus.
6. In the name of Jesus, I shall meet the right people and miss the wrong people.
7. Any power of destiny diversion, die, in the name of Jesus.
"If you missed yesterday devotional, please click to read MFM Mountain Top Life Daily Devotional HERE"
MOUNTAIN TOP LIFE is a daily devotional by Dr. D.K Olukoya (General Overseer, Mountain of Fire and Miracle Ministries, Worldwide)
Flatimes' Notice Board: Please do not prolong your salvation if you have not repented. Many are going home daily and tomorrow maybe too late…There is still hope, JESUS LOVES YOU!