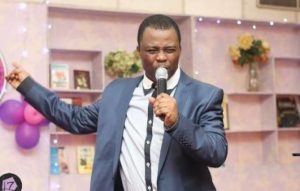 TOPIC: Learn To Forgive (Mountain of Fire and Miracle Ministries Saturday, 5 May 2018)
FIRE SCRIPTURE: Matthew 5:21-26
MEMORY VERSE:
"Recompense to no man evil for evil. Provide things honest in the sight of all men." – Romans 12:17
The MESSAGE:
The book of Matthew 7:12 talks about the Law and the prophets. The Lord did not relent in letting us understand the importance of how we treat our neighbours. As long as we are in this world, we would pass through temptations but we should be of good cheer, having it in mind that Christ overcame the world (John 16:33). As Christians, we cannot escape being offended by unbelieving persons, governments, institutions and painfully, even fellow brethren in the Lord.
The Lord encourages us to forgive them all (Matthew 5:24). When an offense comes, it might be easy to control our reactions as Christians but difficult to control our thoughts depending on how deep the offence touches our heart. For instance, when we are offended by people, thoughts of retaliation, anger, disgust, hate and disbelief would flood our minds, and within seconds, we would begin to think of how good a feeling it would be to give such a person a piece of our mind. Otherwise, we might harbour thoughts of resorting to violence by attacking them physically. But the Holy Spirit steps in at the nick of time, before such thoughts can go too far. The Spirit of God will arrest our minds and bring us under divine reasoning and control. But how many Christians have the Spirit of God within them? In most cases, it is easy to forgive people outwardly but within our hearts unforgiveness still reigns. Our thought life is very important to God because it helps us to make important decisions, both consciously and unconsciously. It is easy for us to walk about condemning people whom God has not condemned in our heart, while practicing self-righteousness. We should be careful to safeguard our hearts and minds. One of the most important commandments that Christ gave us is to love our neighbours as ourselves (Matthew 22:37-39).
MOTIVATIONAL QUOTE:
Do unto others as you would want others to do unto you.
PROPHETIC WORD:
I prophesy into your life that the spirit of selfless service to the Lord shall locate your life today.
PRAYER POINTS:
MORNING
1. Lord Jesus, give me a forgiving heart and help me to practise true forgiveness, in Jesus' name.
2. I refuse to be a victim of ravaging thoughts, in the name of Jesus.
3. Fire of sanctification, burn through my mind, in the name of Jesus.
EVENING
4. Lord Jesus, circumcise my heart and help me to see Your love in the lives of other people, in Jesus' name.
5. I loose every person I have tied and condemned in my heart knowingly and unknowingly, in Jesus' name.
6. Blood of Jesus, saturate my heart, in the name of Jesus.
7. Thank you Jesus for giving me a new heart, in Jesus' name.
If you missed yesterday devotional, please click to read MFM Mountain Top Life Daily Devotional HERE
MOUNTAIN TOP LIFE is a daily devotional by Dr. D.K Olukoya (General Overseer, Mountain of Fire and Miracle Ministries, Worldwide)
Flatimes Notice Board: Until you are born again, God ever abiding presence will never be with you. You must be born again to enjoy continuous victory. Please say the displayed prayer below in faith:
Lord Jesus, come into my life. I accept You as my Lord and Personal Saviour. I believe in my heart You died and rose from the dead to save me. Thank You Lord for saving me, in Jesus name Amen.
If you just prayed the prayer of salvation online please send your testimonies and prayer request to contact@faithoyedepo.org, 07026385437 OR 08141320204.