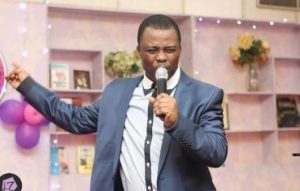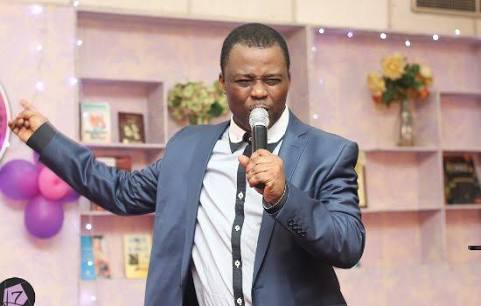 TOPIC: Operation "PUSH" (Mountain of Fire and Miracle Ministries Sunday, 20 May 2018)
FIRE SCRIPTURE: Genesis 32:24-32
MEMORY VERSE:
"Hitherto have ye asked nothing in my name: ask, and ye shall receive, that your joy may be full." – John 16:24
The MESSAGE:
PUSH is an acronym which stands for:
P -Pray
U -Until
S -Something
H -Happens
We are examining the subject of prayer under the topic, Operation Pray Until Something Happens.
Prayer is our telephone line to Heaven. It's our phone line with which we communicate with God. Prayer is highly indispensable in our walk with God. It can be described as our staff with which we talk with God. We talk to God in the place of prayer and He also reverts to us. Prayer is not one-sided communication. Prayer has done wonders in the lives of many. Prayer has shut the mouths of lions, prayer has raised the dead, prayer has healed the sick, prayer has won many battles and given victory to the children of the Most High.
Jacob met God at Peniel. It was there he prayed until he was granted victory. We are enjoined to pray until we receive answers to our prayers as exemplified in this passage by Jacob. He tarried in the place of prayer for nothing less than seven hours. He prayed until his name was changed from Jacob to Israel.
We are admonished not to leave the place of prayer until our names are changed, our destinies are changed, our lives are restored, our mountains levelled and our heads lifted. Operation PUSH is praying with the spirit of enough is enough, the spirit of "I must get radical results", the spirit of "I must see remarkable differences". Prayer is not enough if it is not impactful and purposeful. Of what use is praying and seeing no results? You must pray and get results. The results or answers to prayers build faith and more love for God.
The apostles gathered in the Upper Room and tarried for the promise of the Father. They never wavered in faith until they got answers. They were endued with power from on high. They were all baptised with the Holy Ghost and fire and that incident brought three thousand souls to the church of God. What would have happened if they did not PUSH.
One key element in operation PUSH is perseverance. Your ability to wait on God matters in this operation. Perseverance is simply not giving up until your request is granted.
Pray, as the God of all flesh is waiting to answer you. Pray without ceasing. Pray with faith. Beloved, Pray Until Something Happens.
MOTIVATIONAL QUOTE:
The praying man is a patient man.
PROPHETIC WORD:
God will over answer your prayers today.
PRAYER POINTS:
MORNING
1. Spirit of prayer, possess my life, in the name of Jesus.
2. Anti-prayer spirit, lethargic spirits, die, in the name of Jesus.
3. Holy Ghost and fire, baptise me afresh, in the name of Jesus.
EVENING
4. Anti-revival spirit, my life is not your candidate, die, in the name of Jesus.
5. I shall not be tired, my enemy shall be tired, in the name of Jesus.
6. Mantle of prayer, fall upon my life, in the name of Jesus.
7. My engine of prayer shall not knock, in the name of Jesus.
If you missed yesterday devotional, please click to read MFM Mountain Top Life Daily Devotional HERE
MOUNTAIN TOP LIFE is a daily devotional by Dr. D.K Olukoya (General Overseer, Mountain of Fire and Miracle Ministries, Worldwide)
Flatimes Notice Board: Until you are born again, God ever abiding presence will never be with you. You must be born again to enjoy continuous victory. Please say the displayed prayer below in faith:
Lord Jesus, come into my life. I accept You as my Lord and Personal Saviour. I believe in my heart You died and rose from the dead to save me. Thank You Lord for saving me, in Jesus name Amen.
If you just prayed the prayer of salvation online please send your testimonies and prayer request to contact@faithoyedepo.org, 07026385437 OR 08141320204.