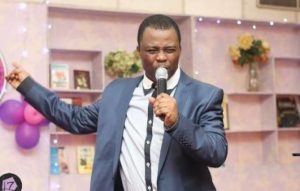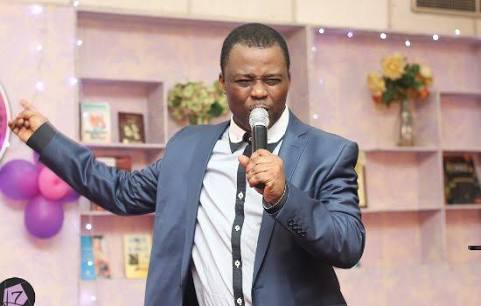 TOPIC: Marriage In The Way Of The Bible (Mountain of Fire and Miracle Ministries Sunday, 29 April 2018)
FIRE SCRIPTURE: Genesis 2:21-25
MEMORY VERSE:
"But the manifestation of the Spirit is given to every man to profit withal." – 1 Corinthians 12:7
The MESSAGE:
All over the world, the biblical concept of Christian marriage is the same. Under this setting, marriage is the spiritual union of two people (male and female) who are joined together in holy matrimony. It is God's plan for man and woman who have come of age to find fulfilment by coming together as husband and wife.
Since God created man and woman in His own image, the husband and the wife should live individually and collectively in harmony with God and each other. They should live a life that portrays the character and nature of God who created them and instituted marriage (Genesis 1:26-27).
Marriage is a network of independency. That is, neither is complete without the other and none should pretend to be an island. When God created Adam, He knew that he was lonely and needed a companion. He created Eve from his rib and gave him as his wife. A companion is someone you can bare your mind to, open the innermost part of your heart to and before whom you can be naked without being ashamed (Genesis 2:18).
God gave the whole mankind the promise of procreation (Genesis 1:28). Therefore, when believers get married, they are able to multiply a godly heritage, so that they are able to fulfil the command to replenish the earth with quality sons and daughters who uplift the banner of righteousness (Genesis 1:28).
Marriage should endure (Genesis 2:24). You must be convinced that you can live with your companion forever before you go into marriage. Everything about marriage is not spiritual, but you have to check if you are compatible as husband and wife. This is necessary to prevent marital turbulence in the future.
Marriage was instituted by God and was intended for companionship, procreation and longtime relationship. When God created the institution of marriage, He declared that it was good, it was honourable, it was pure and holy and that it was a serious affair.
MOTIVATIONAL QUOTE:
Marriage is meant to be enjoyed not to be endured.
PROPHETIC WORD:
God will make your marriage an example of a Christian home.
PRAYER POINTS:
MORNING
1. O God my Father, give me a Christian home, in Jesus' name.
2. The powers that attacked my parents' marriage, your time is up, die, in Jesus' name.
3. Powers from my Father's house attacking my marriage, die, in Jesus' name.
EVENING
4. Lord Jesus, turn my marriage around for the best, in the name of Jesus.
5. Anything in my marriage that is not of God, come out and die, in Jesus' name.
6. You powers that destroy marriages, my marriage is an exemption, die, in the name of Jesus.
7. Holy Ghost, make my marriage too hot for the enemy to handle, in the name of Jesus.
If you missed yesterday devotional, please click to read MFM Mountain Top Life Daily Devotional HERE
MOUNTAIN TOP LIFE is a daily devotional by Dr. D.K Olukoya (General Overseer, Mountain of Fire and Miracle Ministries, Worldwide)
Flatimes Notice Board: Until you are born again, God ever abiding presence will never be with you. You must be born again to enjoy continuous victory. Please say the displayed prayer below in faith:
Lord Jesus, come into my life. I accept You as my Lord and Personal Saviour. I believe in my heart You died and rose from the dead to save me. Thank You Lord for saving me, in Jesus name Amen.
If you just prayed the prayer of salvation online please send your testimonies and prayer request to contact@faithoyedepo.org, 07026385437 OR 08141320204.