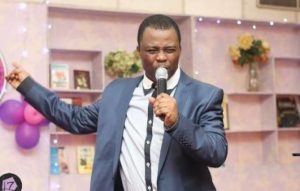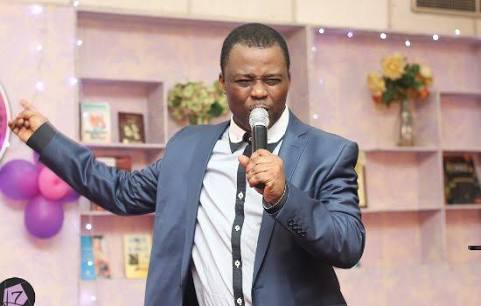 TOPIC: Instrument Of Failure (Mountain of Fire and Miracle Ministries Sunday, 3 June 2018)
FIRE SCRIPTURE: 1 Samuel 2:29-30
MEMORY VERSE:"Thou art my battle axe and weapons of war: for with thee will I break in pieces the nations, and with thee will I destroy kingdoms;" – Jeremiah 51:20
The MESSAGE:
Eli was a devout man of God but his children were instruments of failure in God's ministry. They defiled sacrifices offered to God and His temple by their inordinate sexual appetite and greediness. In addition, their father could not stop them from the evil they perpetrated. They did not follow the way of their father, Eli, and eventually brought God's anger upon their lives, father and lineage forever. Your children will not be misfired arrows in the hand of their Maker, in Jesus' name.
There are other examples of people in the Bible who started well, made exploits for God but whose names did not appear in the 'Hall of Faith' (Hebrew 11). WHY? They were instruments of failure in the hand of their Maker. Reuben, in the account of Genesis 49, was the first born of Jacob, the excellency of dignity. However, he slept with his father's wife and received a curse from his father. Something in him pushed him to his father's wife, made him instrument of failure and eventually turned him and his descendants to tenants in their father's house forever.
Gehazi was also another instrument of failure. He would have received quadrupled portion of Elijah's blessings but he loved worldly things. He eventually became a bigger loser with all his descendants. Also, in 2 Timothy 4:10, Paul said, "Demas hath forsaken me." Why? The only reason Paul gave was that Demas loved this present world.
God's desire is that you become His battle axe and weapon of war to destroy rebellious nations and kingdoms. Eli and his lineage were to be in the service of God forever, but sin destroyed this blueprint of God. I pray for you, you will not become an instrument of dishonour, in Jesus' name.
Sin will make you an instrument of failure. It disqualifies you from being what God wants you to be. Therefore, anything that will make you unqualified as his battle axe (the lust of the flesh, the lust of the eyes and the pride of life) should be removed by prayer and deliverance. Study and meditate on the word of God daily in order to know the mind of God.
MOTIVATIONAL QUOTE:
Deal with those negative tendencies before they deal with you.
PROPHETIC WORD:
The anointing of the overcomer shall come upon you.
PRAYER POINTS:
MORNING
1. Instrument of perdition in my life, die, in the name of Jesus.
2. Curse of failure of my father's house shall not prosper in my life, in the name of Jesus.
3. Failure, I am not your candidate, die, in the name of Jesus.
EVENING
4. Thrones of darkness legislating against me, scatter, in the name of Jesus.
5. Every stone placed on my way of moving forward, scatter, in the name of Jesus.
6. Disappointment, frustration and discouragement, melt away, in the name of Jesus.
7. The light of God shall shine upon my way, in the name of Jesus.
"If you missed yesterday devotional, please click to read MFM Mountain Top Life Daily Devotional HERE 
MOUNTAIN TOP LIFE is a daily devotional by Dr. D.K Olukoya (General Overseer, Mountain of Fire and Miracle Ministries, Worldwide)
Flatimes Notice Board: Until you are born again, God ever abiding presence will never be with you. You must be born again to enjoy continuous victory. Please say the displayed prayer below in faith:
Lord Jesus, come into my life. I accept You as my Lord and Personal Saviour. I believe in my heart You died and rose from the dead to save me. Thank You Lord for saving me, in Jesus name Amen.
If you just prayed the prayer of salvation online please send your testimonies and prayer request to contact@faithoyedepo.org, 07026385437 OR 08141320204.