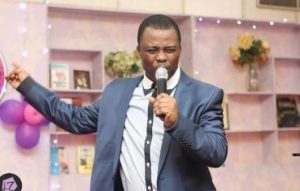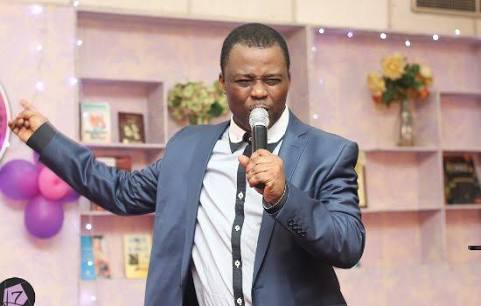 TOPIC: Appreciate Christ's Love (Mountain of Fire and Miracle Ministries Sunday, 8 April 2018)
FIRE SCRIPTURE: John 3:13-18
MEMORY VERSE:
"Jesus said unto him, Thou shalt love the Lord thy God with all thy heart, and with all thy soul, and with all thy mind." – Matthew 22:37
The MESSAGE:
The portion of the Scripture for today is an exposition on Jesus' conversation with Nicodemus, a Pharisee and a ruler of the Jews who came to him in the night. Jesus' answers to his questions revealed to us that He is the son of man who came from heaven and was crucified on the cross. Whoever looks up to Jesus and believes in Him will not perish. He will receive eternal and spiritual life. On the contrary, whoever fails to believe in Him is condemned already. Also, the greatest promise ever made to mankind (John 3:16) as well as the most well-known verse in the New Testament forms part of the Bible reading. It is important that you know this important verse of the Bible.
God loves you so much that He gave you Jesus, who died and resurrected to reconcile you to God. This love of Christ is so great that it should compel you to live for Him and only Him; it should move you to act according to His will.
You can show that you appreciate Christ's love by giving God your heart. When you give your life to Jesus, He will come to live in your heart. In addition, you can show that you love God by giving Him your:
1. Hands: Your hands are important to carry the healing power of God to those who are sick.
2. Legs: Your legs are the vehicle to carry the gospel to the unsaved.
3. Voice: God needs your voice to sing His praises, preach the gospel, command demons to flee and speak with new tongues.
4. Brain: God needs your brain to confound those who think they are wise.
5. Time: God needs you to use your time for Him, whether it is convenient for you or not.
6. Money: Your money is needed to fund the work of God.
In conclusion, God wants the totality of your love for Him. If you have a total love for God, you will easily give Him all the things listed above. Remember, you can give without loving, but you can't love without giving.
MOTIVATIONAL QUOTE:
Your authority or rank in heaven is proportional to the measure of your love for Jesus, because in the whole of heaven and earth, Jesus is the focus.
PROPHETIC WORD:
Your heart's desire will be to love God more and more.
PRAYER POINTS:
MORNING
1. O Lord, I set myself aside for You, in the name of Jesus.
2. O Lord, use me to affect my generation positively, in the name of Jesus.
3. Father, ignite my cold love with Your fire, in the name of Jesus.
EVENING
4. Holy fervency, come upon me, in the name of Jesus.
5. O Lord, empower me to know You deeper, in the name of Jesus.
6. My Father, give me the wisdom to be Your true servant, in the name of Jesus.
7. O Lord, help me to exhibit love in my thoughts, words and actions, in the name of Jesus.
If you missed yesterday devotional, please click to read MFM Mountain Top Life Daily Devotional HERE
MOUNTAIN TOP LIFE is a daily devotional by Dr. D.K Olukoya (General Overseer, Mountain of Fire and Miracle Ministries, Worldwide)
Flatimes' Notice Board: Please do not prolong your salvation if you have not repented. Many are going home daily and tomorrow maybe too late…There is still hope, JESUS LOVES YOU!