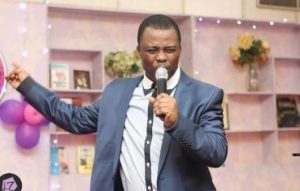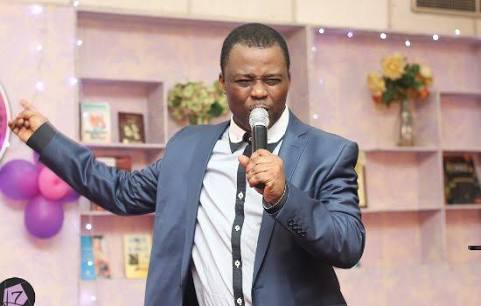 TOPIC — Which Side Are You: Kingdom Of Earth Or Heaven? (Thursday, 15th March 2018)
FIRE SCRIPTURE: Matthew 6:9-13
MEMORY VERSE:
"For the kingdom of God is not in word, but in power." – 1 Corinthians 4:20
The MESSAGE:
Millions of people worldwide are familiar with the prayer that many call 'Our Lord's Prayer'. This prayer contains a shocking revelation about the God's kingdom to come down on Earth. In the beginning of the prayer He says, "Thy kingdom come, Thy will be done in earth, as it is in heaven" (Matthew 6:10). When Jesus asked His disciples to pray for God's kingdom to come, He also said that they should pray for God's will to be done, "as in heaven, also on earth".
Now, this is what He was actually teaching us in that prayer. First, the nation of Israel had lost the kingdom. They were directly under the rule of the Roman Empire at that time. That was what prompted His disciples when "they asked of Him, saying, Lord, wilt thou at this restore again the kingdom to Israel" (Acts 1:6). They did not realise He was introducing them to a higher kingdom that supercedes what they were asking for. He had demonstrated that to them when He said, "But if I cast out devils by the Spirit of God, then the kingdom of God is come unto you" (Matthew 12:28). The lifestyle that Jesus led and all the miracles He performed were confirmation of His living in Heaven's kingdom right here on Earth.
Jesus performed many miracles, demonstrating His power over nature and spirits, and thus confirming the order of Heaven's kingdom. In a physical miracle, such as making the blind see or walking on water or calming a storm, the laws of the universe are suspended through the overruling power of Heaven's kingdom. Hallelujah! The kingdom is already here. Although we are in this world we are not of this world. We are being controlled by the overruling power of Heaven's kingdom. We are just like Diplomats, who have little or nothing to worry about in the laws, principles and worries of the country they are domicile. Things can go whichever way they choose in that country for all they care. They don't give a damn. For one reason, they are covered by a very high level of immunity, and two, they are directly under the influence of the laws, principles and benefits of their home country. That ought to be the identity of any child of God who hopes to be in charge of happenings in this Earth's kingdom.
MOTIVATIONAL QUOTE:
Although we are in this world, we are not of this world.
PROPHETIC WORD:
Receive the power to rule and reign here on earth.
PRAYER POINTS:
MORNING
1. My Father, I worship and adore You because You are the source of power and authority, in the name of Jesus.
2. By Your power, O Lord, I receive divine immunity against all the powers and weapons of the enemies, in the name of Jesus.
3. My Father, in any way I have fallen short of Your glory, have mercy and forgive me, in the name of Jesus.
EVENING
4. I take authority over principalities and powers, assigned against my life, family, children, ministry, career, finances, etc, in the name of Jesus.
5. I bind and render them powerless right now, in the name of Jesus.
6. I cast them into the bottomless pit, in the name of Jesus.
7. By Your power, O Lord, I receive the mandate to live Your kingdom here on earth, in the name of Jesus.
If you missed yesterday devotional, please click to read MFM Mountain Top Life Daily Devotional HERE
MOUNTAIN TOP LIFE is a daily devotional by Dr. D.K Olukoya (General Overseer, Mountain of Fire and Miracle Ministries, Worldwide)
Flatimes' Notice Board: Please do not prolong your salvation if you have not repented. Many are going home daily and tomorrow maybe too late…There is still hope, JESUS LOVES YOU!